BasinAlpha™
The Future of Production Forecasting
Basin intelligence for informative and strategic decision making and analysis
Powered by BetaZi™ production forecast technology and TGS's Well Performance Data, BasinAlpha™ is a physics-based predictive analytics solution that provides unbiased, accurate, automatic production forecasts with calibrated uncertainty in a user-friendly package. BasinAlpha™ allows for instant evaluation of basin-wide production data and saves time by providing risk-adjusted probabilistic forecasts with the tools to correlate well selections and create type curves that plug directly into PDP and PUD financial forecasts.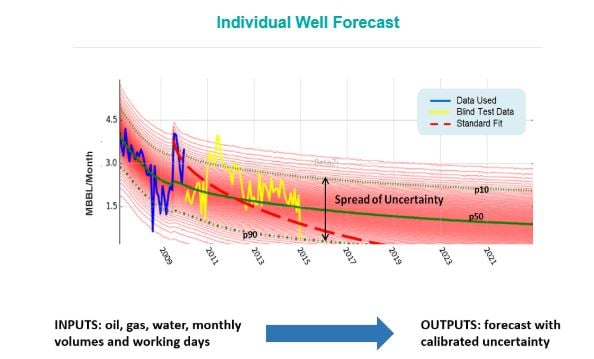 The TGS advantage - Unlike other forecasting packages, BasinAlpha™ connects directly to TGS' Well Performance Data. This gives you accurate, up-to-date, well level production and completion data that is directly connected to forecasting tools.
Areas Currently Available
Powder River Basin
Permian - Delaware Basin
Permian - Central Platform Basin
Permian - Midland Basin
Anadarko Basin - SCOOP/STACK
---
Key Features
p10-p90 spread (uncertainty profile)

Click-able, interactive maps and graphics

15-year EUR

Formation type curves on-the-fly

PUD single well economics

1st-Pass PDP & PUD economics

Clean and complete data

Export capabilities

Unconventional completion attributes

Built on a Spotfire back-end
Strategic Advantage
Comprehensive forecasting solution

Current and up-to-date production connected to

TGS' Well Performance Data

Generate type curves in seconds

Equivalent to one million sensitivities per well

Back testing/history matching to validate forecasting

Innovative technology that is ahead of the industry
Production Forecasting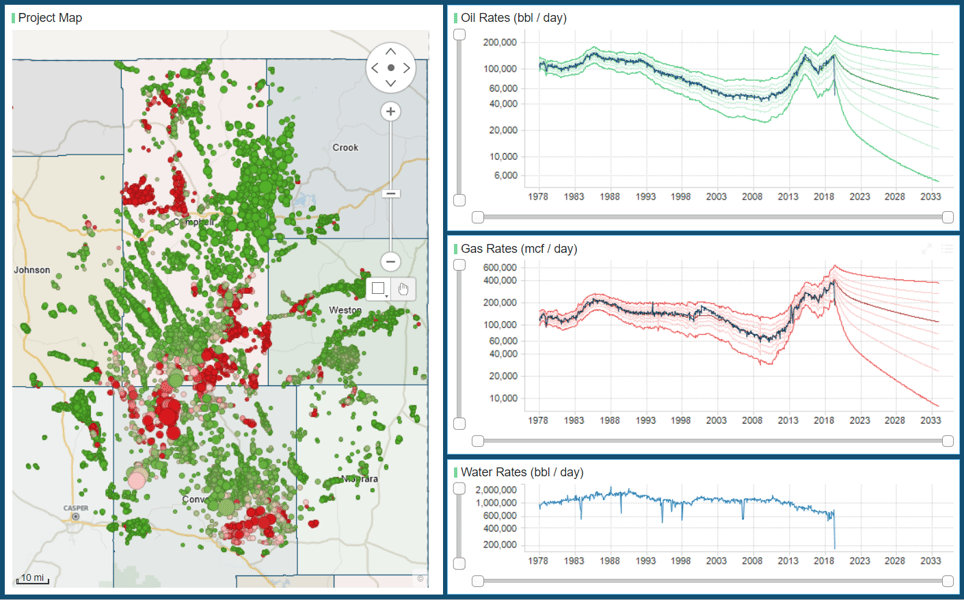 BetaZi has developed the world's most innovative oil and gas production forecasting and type curve analysis technology. This groundbreaking, physics-based algorithm uses predictive analytics incorporating statistical methods to generate and synthesize forecasts to produce accurate, testable, and repeatable reserves estimates and asset valuations.
Forecast accuracy validated with holdback analysis

Completely new method of decline curve analysis

and asset evaluation

100% automatic with no manual manipulation and

no bias
Economic Analysis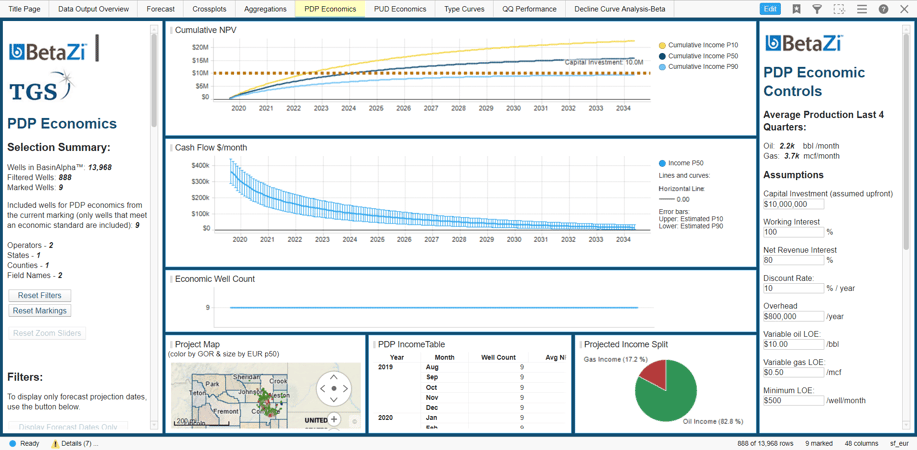 Crossplots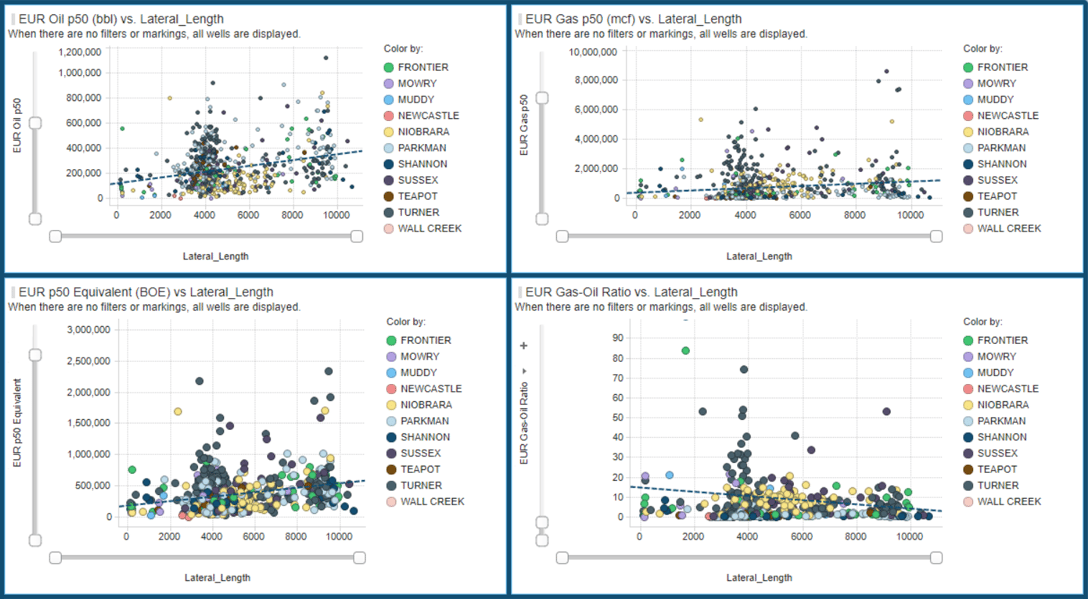 Discover the Science
Learn more about how BasinAlphaTM leverages the power of physics-based, big data predictive analytics.