BasinAlpha™
The Future of Production Forecasting
Basin intelligence for informative and strategic decision making and analysis
BasinAlphaTM, powered by BetaZiTM production forecasts and TGS data, is a physics-based predictive analytics solution that computes unbiased, accurate, automatic production forecasts with calibrated uncertainty using TGS high-quality well data. This powerful tool is used for evaluating basin-wide production data to provide actionable insights to focus an asset acquisition team on the most profitable areas and companies in an area of interest.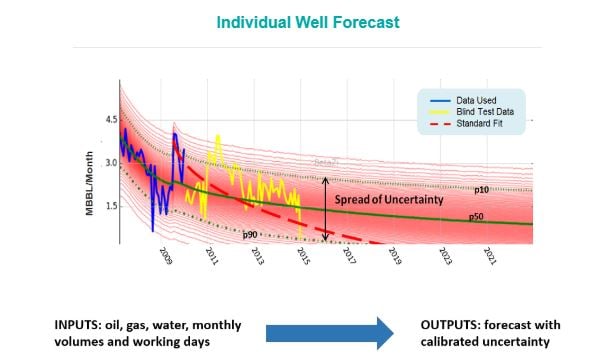 TGS and BetaZi™ have jointly produced a series of pre-computed, comprehensive studies based on BetaZi™ probabilistic well forecasts and informed by TGS' high-quality data for every well in a basin. With BasinAlpha™ you gain deep basin knowledge in minutes, for informative and strategic decision making.
Individual Well Forecast - Type Curve Wells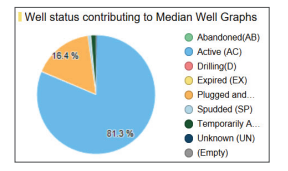 ---
Tested Type Curves and Probabilities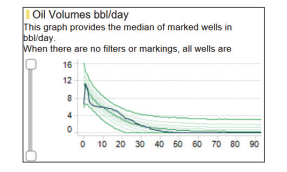 ---
BasinAlpha™ is the world's most disruptive oil and gas production forecasting and type curve analysis technology, based in 21st-century computer science. BetaZi's™ groundbreaking, physics-based algorithm uses artificial intelligence and statistical methods to generate and synthesize forecasts to produce accurate reserves estimates and asset valuations.
The model generates 1,000,000 forecasts for each well in 30 seconds and can accurately evaluate an entire basin or play in minutes, or the U.S in less than a week
A completely new method of decline curve analysis and asset evaluation
100% automatic - no manual manipulation - no bias
BasinAlpha Technology

BasinAlpha™ artificial intelligence learns production behavior and feeds diffusion physics model that calculates/synthesizes accurate forecasts.


Current Industry Technology

Synthesized forecasts feed traditional MCMC outputs and calculate economics.
Strategic Advantage
Fast: 100-1000x Faster than every reservoir engineer in the world combined
Accurate:

Equivalent to one million perfectly accurate sensitivities per well
Proven:

Back testing / history matching and vetted results from major global clients
Innovative:

Technology us ahead of the industry by many years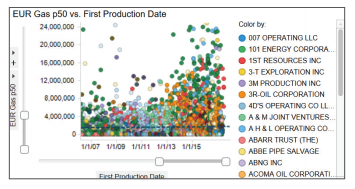 ---
Key Features
p10-p90 spread (uncertainty profile)
Click-able, interactive maps
30-year EUR
Formation type curves
Operator performance curves
1st-Pass economics
Clean and complete data
Current Areas Available
Delaware Basin
Central Platform Basin
Midland Basin
SCOOP/STACK
Discover the Science
Learn more about how BasinAlphaTM leverages the power of physics-based, big data predictive analytics.