Facies Map Browser (FMB)
A Visualization Tool for Exploring Hydrocarbon Potential for Specific Regions
TGS' FMB is a unique and proprietary application designed to deliver the results of Sequence Stratigraphic Studies.
Facies Map Browser
The FMB aims to be the primary tool for exploration across each hydrocarbon province. It can be regularly updated with newly drilled wells. Revisions to subsequent facies maps provide an ever-increasing level of detail. The whole product is designed to provide both an extensive data repository of wireline and interpretive stratigraphy. It also provides a detailed regional basin understanding within a robust geological model for developing ideas and play concepts.
FMB Primary Benefits:
Helps delineate source, seal and reservoir for use in predictive exploration
Provides a robust framework for play modeling and exploration work
Fast tracks understanding of basin development and shortens exploration cycle time.

A Robust Visualization Application
FMB includes a suite of integrated applications that allow the user to perform a range of visualization, manipulation, data analysis techniques, and exports.
These applications include:
Well Panel - A core component of the FMB, providing access to the primary licensed interpreted well data. Enables visualization of wells in single and multi-well cross-section views.
Glide - The interactive map viewer and data analysis tool for the FMB
Query Tool - The Query Tool enables exploration led queries made directly from the licensed data. It provides an opportunity to generate value outputs directly from the FMB.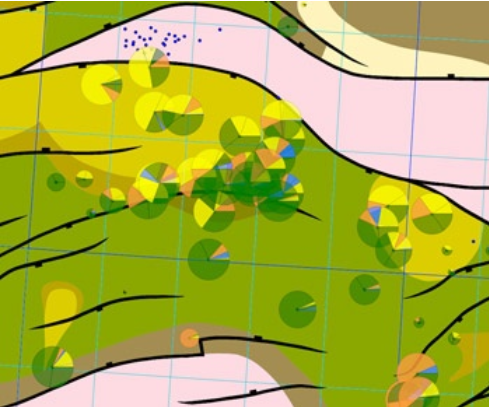 TGS currently provide sequence stratigraphic interpretations delivered in the FMB, in the following regions:
Northwest Europe
Australia NW Shelf
Eastern Canada
Offshore Brazil
Basin Reconnaissance
TGS provides a variety of services to support Basin Reconnaissance, including Basin Modeling, Basin Temperature Modeling, stratigraphic chart definition and regional overviews.
Learn More