GEONEWS
A Revolutionary GIS News Source Targeted to the Oil and Gas Industry
The Premier Source for Daily Competitor News for the Oil and Gas Industry
GEONEWS is a revolutionary GIS Competitor News data solution specifically tailored for professionals, analysts and investors in the Oil and Gas Exploration, Midstream and Downstream industries. With GEONEWS users are able to easily stay up to date with the latest breaking news and developments related to companies, drilling activity, plays, land transactions, lease sales, pipelines, facilities, regional news and regulations.


Data is specifically tailored for:
| | | |
| --- | --- | --- |
| Geologists | New Ventures | Asset Teams |
| Explorationists | Business Development | Landmen |
| GIS Analysts | Financial Analysts | Planners |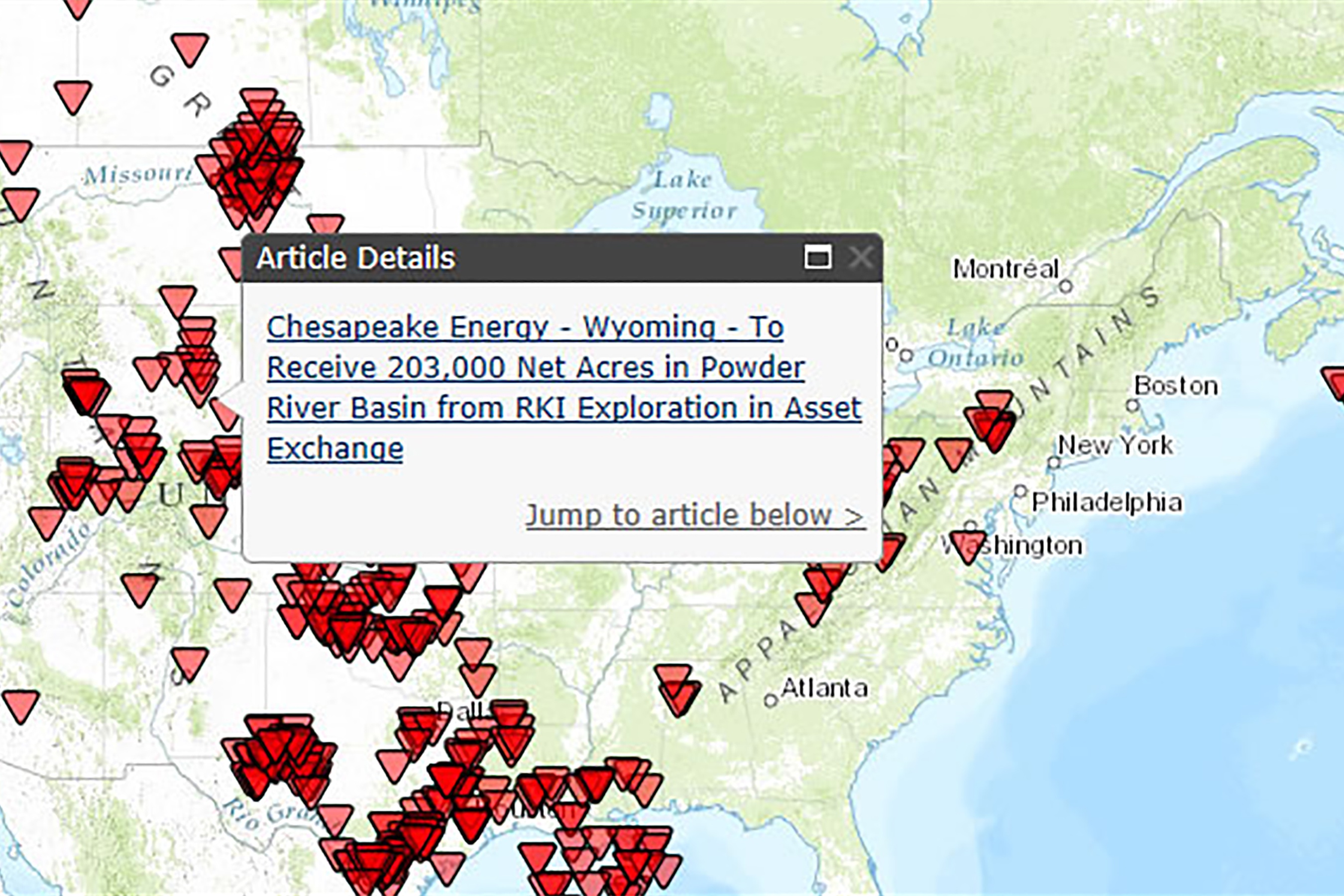 Data Highlights:
Data Updating – data is updated throughout the day so users can stay on top of breaking news and trends.
Data Groups – total of 5 are included; Categories, Companies, USGS Provinces, Plays and Formations.
Data Tagging - includes Company, Categories, USGS Provinces, Plays, Formations, Fields, Countries, States/Provinces, Counties, Cities, Offshore Blocks, Longitude/Latitude, Land A&D, Lease, Well Header, Well Details, Well Production, Prospects, Midstream A&D, Midstream Facility, Rail, Pipeline, and Barge/Tanker.
Data Attributes - the database has been designed for in-depth data analysis purposes and includes more than 250 data attributes.
Permits and New Wells - access to all new permits issued in the prior week as well as all recently released and significant producing wells on the GEONEWS web portal. New permits, sourced from RigData, are updated weekly and wells are updated twice a month.
Data Interfacing Access- data is available via our Web Portal, Esri Map Services, Mobile, and Daily Email Alerts, hyperlinks are provided to the source data for further analysis.
GEONEWS Web Portal Application
The Web Portal has been designed to provide users with a very simple way to discover and monitor news and data that could have an impact on their area of focus and company's performance. Using the Web Portal the user can easily customize their Homepage view, create advanced queries, and daily email alerts. In seconds research can be performed on company, upstream, midstream, downstream, government, health, safety and environmental activity. The Web Portal has been designed based on the valued comments and feedback from users.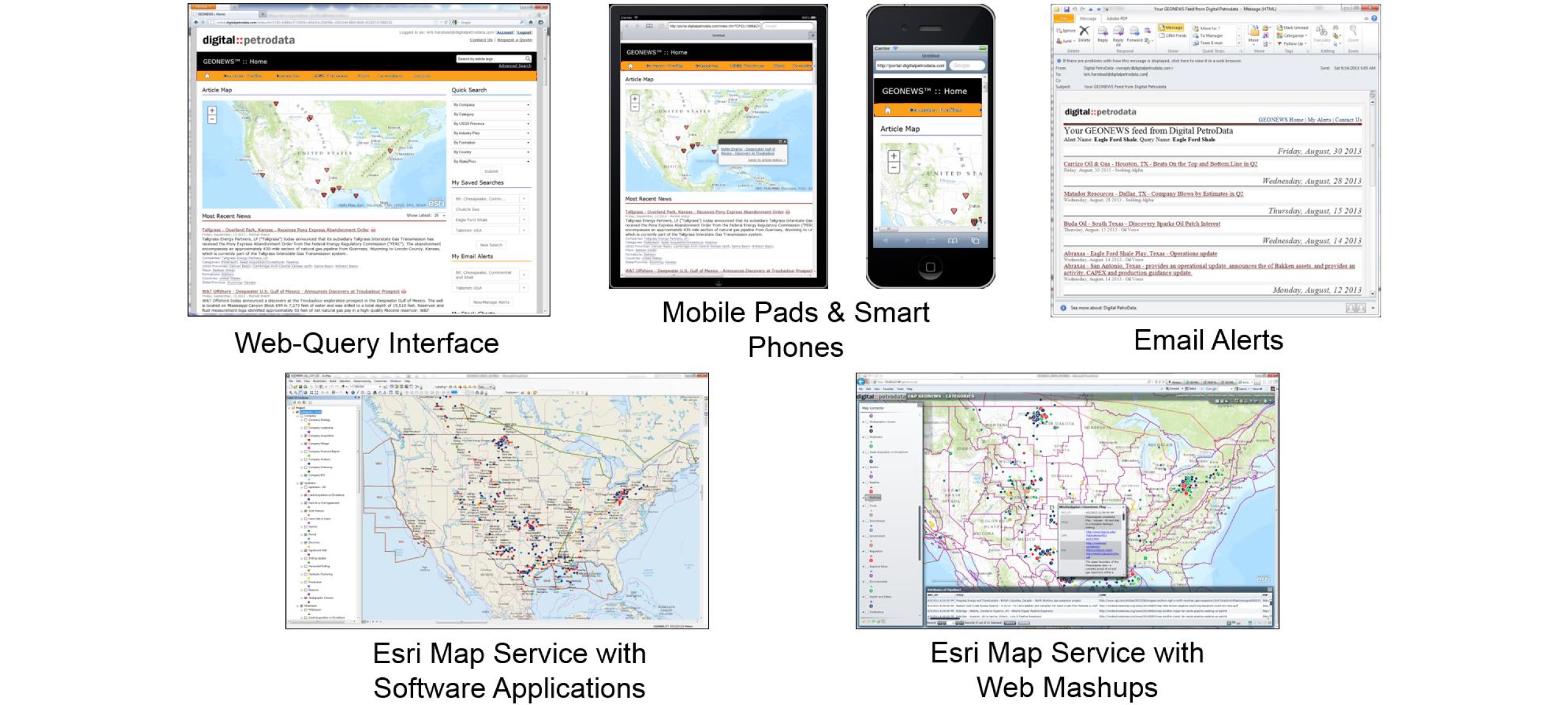 Need the latest industry news and developments?
Request your GEONEWS 30-day free trial now!
Get GEONEWS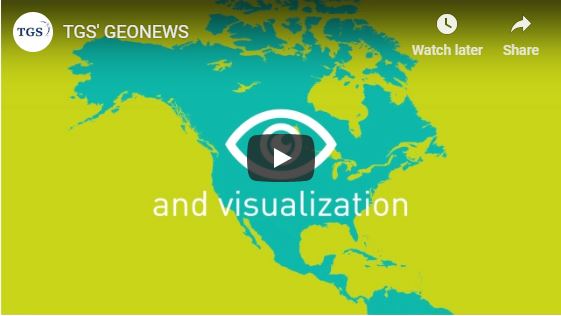 Get to know GEONEWS