Oyster Plus
With Oyster and the Longbow Solution Clients Can Evaluate More Opportunities Faster and Can Make Better Informed Decisions.
The Oyster Plus data plan allows unlimited access to TGS' domestic US SmartRASTER®, Well Performance Data and Permit Data.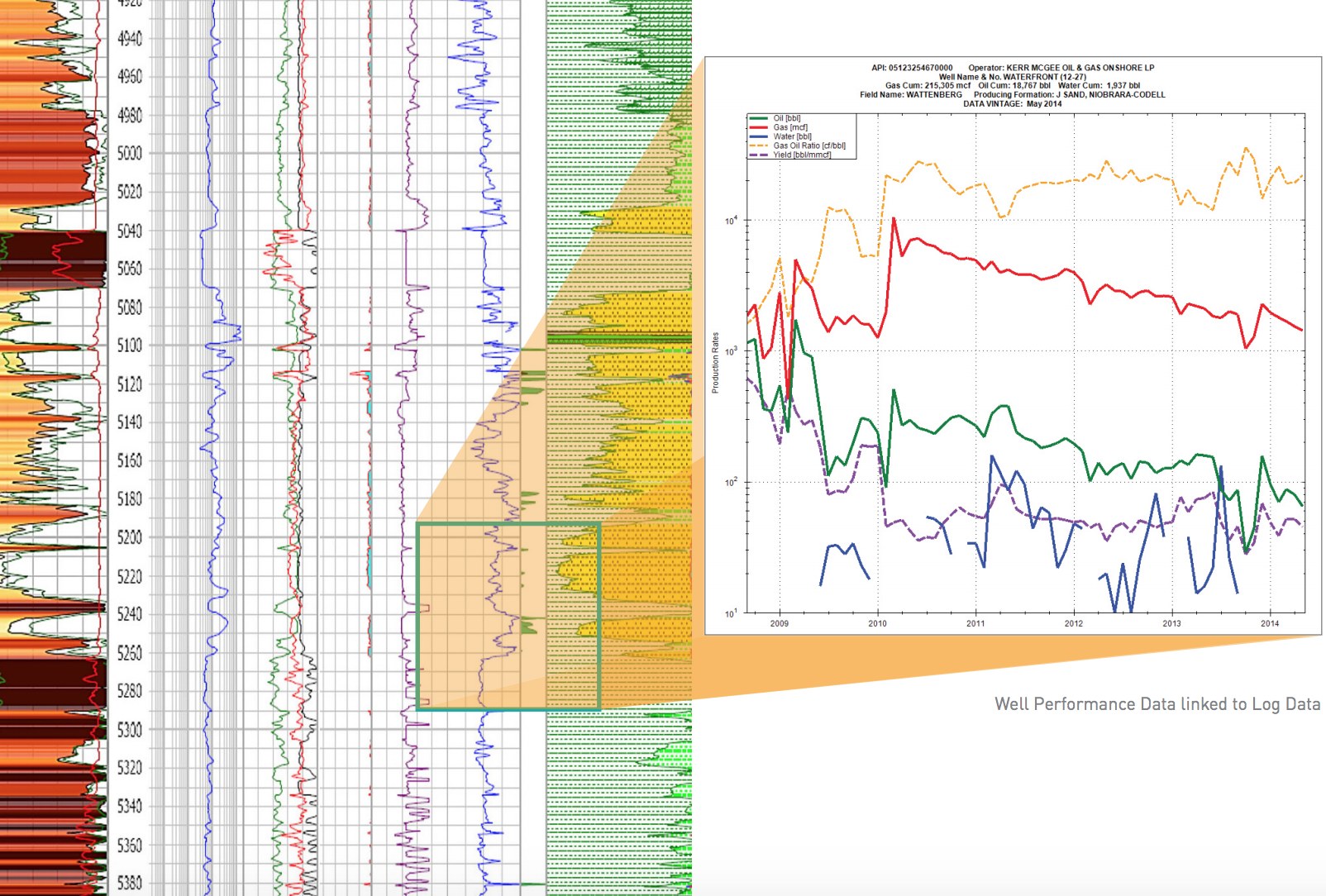 Unlimited access to TGS' entire SmartRaster® library for U.S - the industry's largest raster log collection
Unlimited access to TGS' nationwide Well Performance Database

Well Performance Database includes well headers on all wells in the U.S: onshore offshore and Alaska.
Well Performance Data and production comes for all producing wells nationwide.
Lease-to-well allocation algorithm calculates specific detail

Unlimited access to nationwide Permit Data
Unlimited use of Longbow™ desktop search and visualization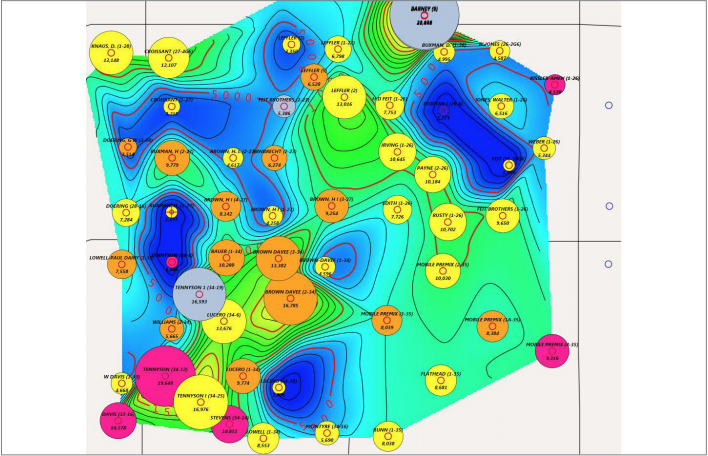 Well Performance Database is hosted on a secure cloud platform and accessed directly from the customer's desktop. TGS performs twice-per-month updates to the cloud database, thus ensuring timeliness and accuracy. The desk-to-cloud direct connect enables faster search and visualization.
Well Header/Identification
Attribute information includes:
State
County
API #
Operator
Well name
Well number
Field
Location
Lat/Long
Depths
Elevation
Well status
Well type
Spud date
Completion date
Lease name
Lease number
Slant
Producing formation
Basin
Production Data Set
Provides the monthly amount of oil, gas and water reported to the corresponding regulatory agency as produced and sold from all wells or leases. Attribute information includes (where appropriate and available):
Oil volume (bbls)
Gas volume (mcf)
Water volume (bbls)
Lease name and ID
Producing formation
Producing month
number of days on production
A series of summarized production cumulative volumes and ratios for each producing entity
The vintage of historical cumulative volumes varies by stat based on availability.
Well Performance "Cumulatives" Data Set
Pre-calculated and stored performance cumulatives enhance the search, visualization and sorting capabilities:
First month cumulative
Second month cumulative
3 month cumulative
6 month cumulative
1 year cumulative
3 year cumulative
1 month recent cumulative
3 month recent cumulative
6 month recent cumulative
1 year recent cumulative
Total cumulative
BOE Max month cumulative
BOE 3 month cumulative
Total GOR
3 month GOR
Permit Data (Permit Data is sourced from RigData)
Provides a two year permit history and daily permit updates. Nation-wide coverage, searchable and viewable in the TGS Longbow tool.
TGS Longbow Search and Visualization Tool
TGS Longbow™ is a desktop application tool that can be installed in any authorized workstation giving geoscientists the ability to:
Search easily and quickly against the nationwide dataset on a multitude of user-selected attributes
create subsets of data based on user-selected attributes
Save subsets of data as project files.
Project files can be further analyzed through Longbow's on-board Visualization Tools, which enable visual and graphic displays of the data subset using charts, graphs, maps, grids and pivot tables. The project files can be exported for further detailed analysis by loading into industry standard third-party production data applications.