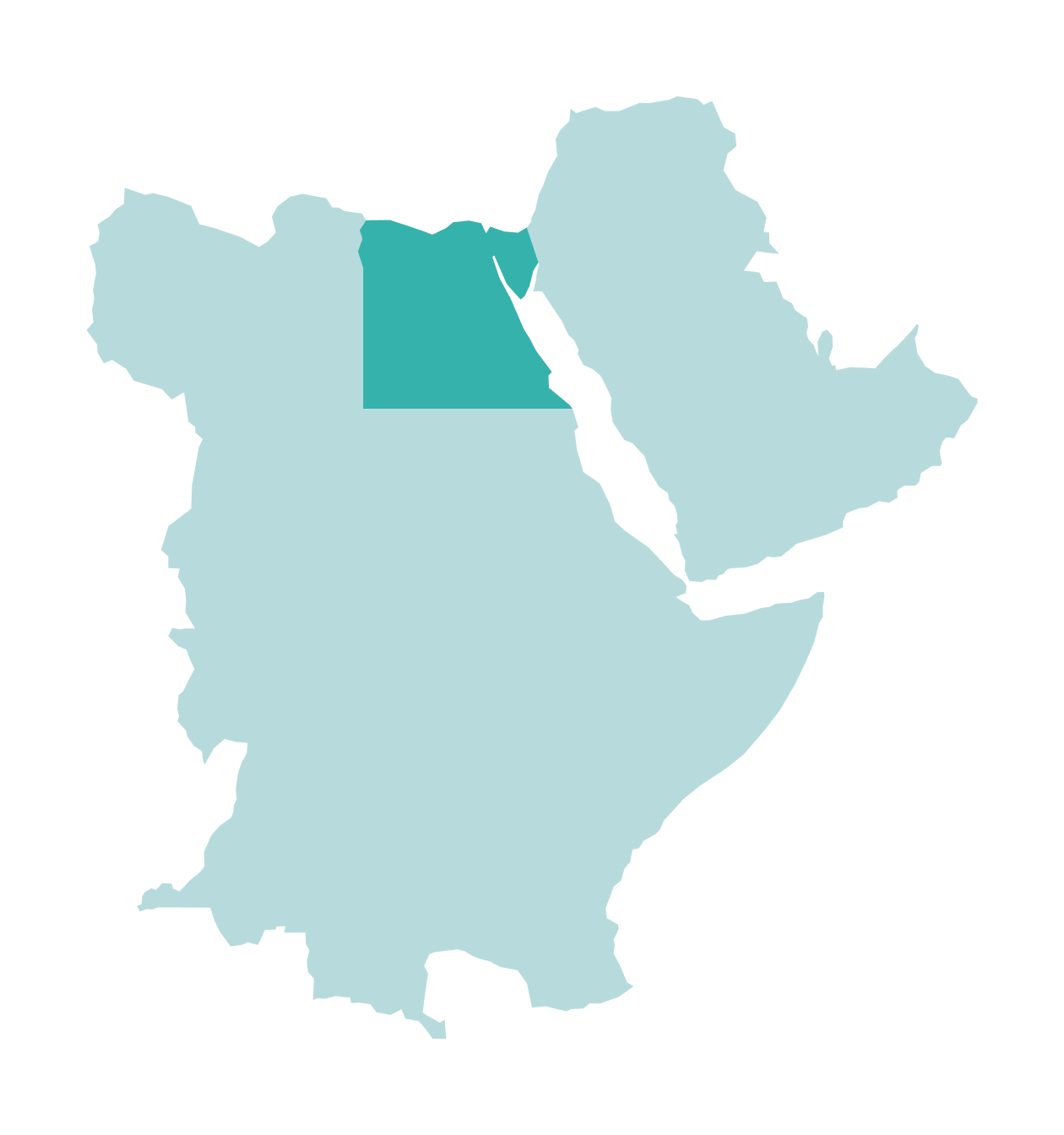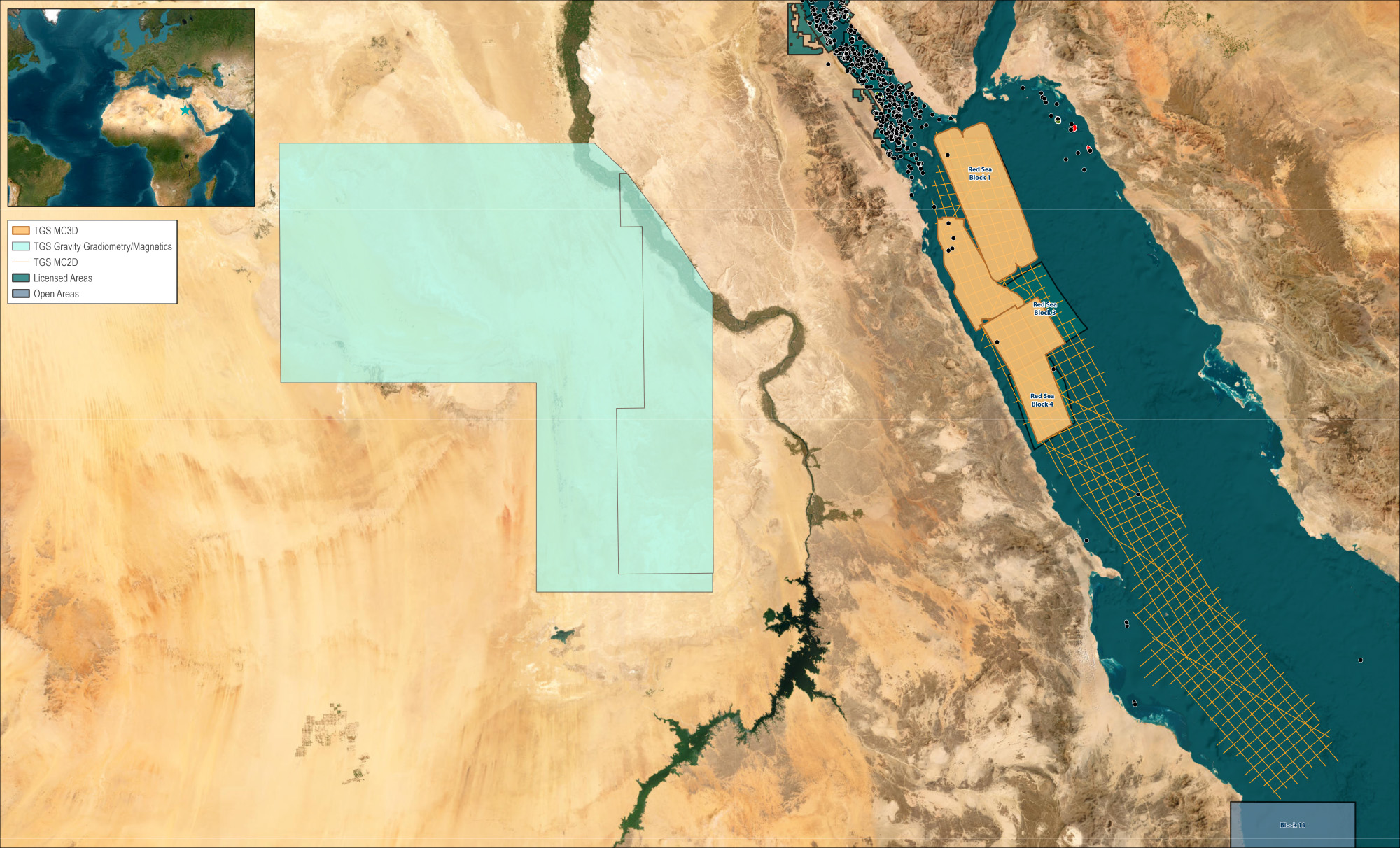 Why the Egyptian Red Sea?
The Red Sea remains underexplored but is one of the world's biggest spotlight areas for hydrocarbon exploration after the Arabian Gulf. The densely explored Gulf of Suez and natural oil seeps around the Red Sea show that a working petroleum system is in place in the northern Red Sea and some of the southern provinces.
Egypt is now exploring beyond the Gulf of Suez after the bilateral maritime demarcation with Saudi Arabia has been signed. The Red Sea, a frontier basin, contains an estimated mean volume of 5 Bbbls of undiscovered but recoverable oil and 112 tcf of natural gas (Schenk et al., USGS 2010). Since 1976, more than 28,000 km of 2D and about 4,000 km2 of 3D seismic data have been acquired, along with 12 exploration wells drilled through several concessions.
Our Data
We have acquired over 10,000 km of regional 2D seismic prior to the commencement of new 3D seismic data. The latest data was acquired in partnership with SLB and Ganope in 2 phases in 2022 and provides more than 12,000 km2 of broadband seismic 3D in the western Red Sea. The African side of the Red Sea, largely overlooked by industry in the past, may have higher commercial prospectivity than believed. The regional coverage of the new seismic data allows the Egyptian Red Sea to be linked to the tested plays.
Speak to a Specialist
Interested in a product demo or trial? Let us know your needs and we'll connect you to the right person or team.
Book a Data Viewing
Want to see the latest seismic data solutions and imaging technologies in your region of interest or for the next license round? Book a data viewing with one of our experts.
Discuss Your Seismic Data Needs
Every need is different and we'd like the opportunity to discuss yours further. Speak to one of our data or geoscience experts to customize seismic solutions specific to your requirements.