Press Kit
Company Information, Links and Downloadable Resources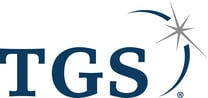 Our press kit provides you with free access to the TGS logo and other downloadable resources. The logo can be copied for use in any medium, print, electronic or otherwise, without prior written permission.
Images
About TGS
TGS provides data and intelligence to companies active in the energy sector. In addition to a global, extensive and diverse energy data library, TGS offers specialized services such as advanced processing and analytics alongside cloud-based data applications and solutions.
Learn more about TGS, our values and who we are by visiting our About Us page.
News & Press Releases
Keeping you up up-to-date. View our company announcements including stock exchange and media releases. View now.