Maximize your Power Generation and Increase your Portfolio Profitability
We add value, quality, and intelligence to your data by collecting it reliably and converting it into usable information to optimize your decisions in the complete management cycle of your assets.
Optimize operations and asset management with Prediktor PowerView™
Prediktor PowerView™ is the open and scalable platform that optimizes operations and asset management through actionable, data-driven insights in one centralized system.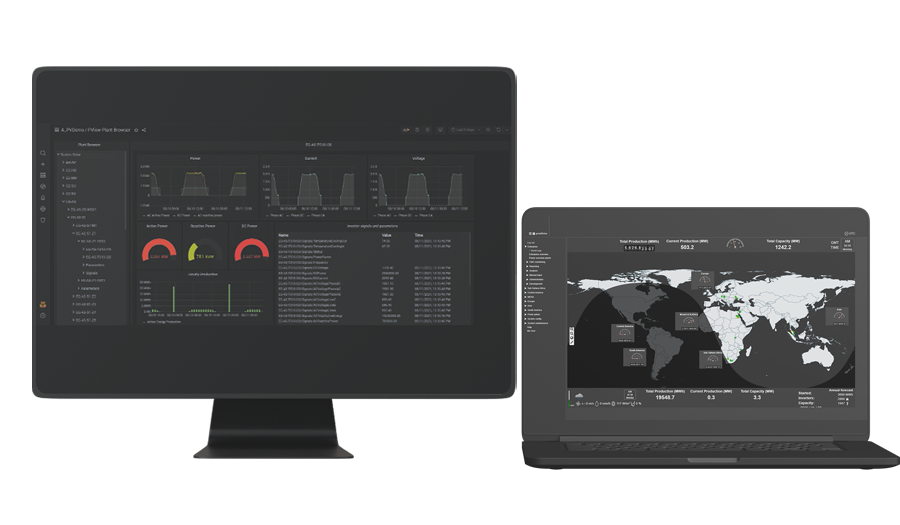 Why Prediktor PowerView™
For over 27 years, our field-proven asset management platform has provided the industry with trusted results for many major players in the energy sector.
Here are a few reasons why Prediktor PowerView™ is so valuable.
Utilize your operations team effectively with system-provided decision support.
Your data, your platform, your value. No multi-tenancy and no shared resources. PowerView™ sits on infrastructure controlled by you.
Unlimited scalability to your unique configuration.
We strive to continuously develop our platform and service offerings with our development team and collaboration with leading R&D organizations.
PowerView™ provides state-of-the-art tools for O&M and Asset Management.
Run PowerView™ on your private cloud, dedicated public cloud instances or dedicated servers
We provide fully open APIs that make integration with third-party systems seamless.
We provide full transparency in targets and strategies, and it is important to us to create a solid collaboration and shared understanding with our clients.
Our teams ensure efficient onboarding, effective project implementation and support throughout the assets' lifecycle.
An asset-centric and information-based approach for any user
Prediktor PowerView™ Central Asset Management addresses the need to optimize plant and portfolio performance. This is accomplished by providing asset managers and owners, O&M teams, and data analysts the appropriate tools for decision support, performance analysis, knowledge sharing, and control.

In 2022, TGS acquired Prediktor, a leading provider of asset management and real-time data management solutions to renewable and energy asset owners. Visit prediktor.com to learn more about our asset and data management solutions.
TGS Acquires Prediktor
22 Sept 2022 - GS ASA ("TGS"), a global provider of energy data and intelligence, announced today that it has acquired Prediktor AS ("Prediktor"), a leading provider of asset management and real-time data management solutions to renewable and energy asset owners....
Case Study: Scatec ASA and Prediktor PowerView™
1 Jan 2023 - The energy industry is all about narrow margins. On a PV plant, knowing when to change a part, clean a panel or how much power the plant is producing, and what needs to be done to cut losses in production is of the essence...
How AI can assist decision-making in a SCADA system
27 July 2022 - Using AI is, as a starting point, about understanding where machine learning can add value to your company. Let's look at how AI can assist decision-making in a PV plant's SCADA system...
Book a free demo
Get complete control of your assets and data. Understand and act appropriately on what is going on - in real-time. Book a free demo with one of our experts to realize plant efficiency.
Explore Our Other Data Solutions
Select a division to learn more