NOAKA OBN Survey
The NOAKA Ocean Bottom Node (OBN) survey lies between Oseberg and Alvheim in the Norwegian North Sea in an area containing both held and open acreage. The survey is being acquired in Q3 2021 and will span an area of 437 square km. Final deliverables are expected Q4 2022.

This region has seen significant exploration success in recent years and includes the development of the NOAKA fields, one of the largest developments on the NCS, with recoverable reserves of more than 500 million barrels of oil equivalents. The new data will stimulate near-field exploration and infill drilling.​
​TGS intends to emulate the success of the recent TGS-AGS Utsira OBN survey acquired in the South Viking Graben. Utsira was the first large-scale, densely sampled OBN survey for exploration and the learnings from TGS' ongoing reprocessing of this data will be applied to the NOAKA project. ​
​As with Utsira, the NOAKA survey will utilize full azimuth and ultra-long offsets to understand and illuminate the complex geology in the region. This will include the extraction and use of ultra-long offset signals for FWI-based model building. In addition, it will make use of multicomponent processing leading to stable low frequencies, high signal-to-noise ratios, reliable AVO and the ability to distinguish between structure and attribute anomalies.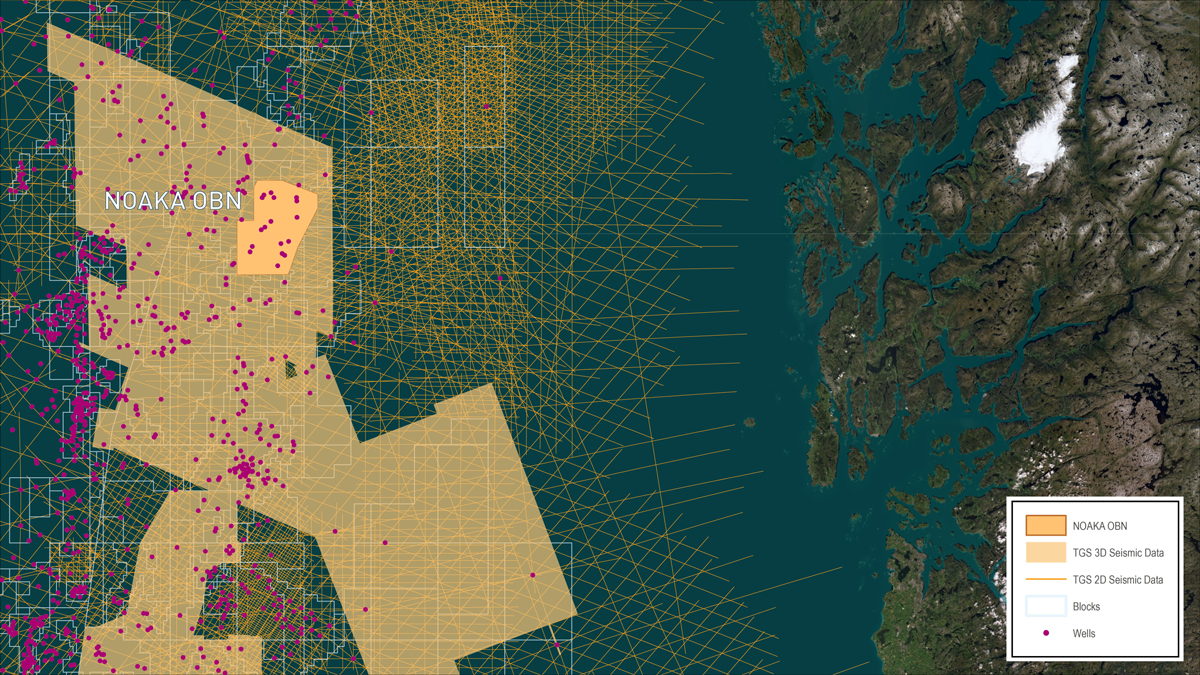 The NOAKA survey is situated in held and open acreage and complemented by a range of subsurface data types from TGS.

Please use the link at the top of this page to contact our team and learn more about this unique exploration-grade OBN.
Contact Us
Get in contact with our Europe team to ask more about how we can help you with your subsurface intelligence needs.