SWME
Shallow Water Multiple Elimination (SWME)
SWME is a workflow that involves a prediction phase and a subtraction phase.
This predicts the water-bottom related multiples (WBRM) with a model-based method while, taking advantage of the data-driven SRME method to remove residual surface-related multiples (SRM). The input data with both primaries and multiples are shifted and stacked according to the water bottom Green's functions to form the multiple model. The resulting multiples are of accurate amplitudes and phase for all frequencies because no additional source wavelet is convolved.
This method takes advantage of both the model-based method and the conventional SRME to attenuate multiples of broadband data. The Shallow-Water Multiple Elimination (SWME) method can predict the multiple model accurately for all frequencies at an acceptable cost. The input data is time-shifted according to the two-way traveltime calculated by a ray-tracing based approach. Then the stacking is performed within the aperture where no refraction occurs. The resulting multiple models from both the source and receiver sides preserve the input frequency spectrum very well. Simultaneously subtracting both models from the input data ensures that no high-order multiple term is solved explicitly, and importantly, reduces the risk of primary damage during the adaptive subtraction.
Near Cable Shot QCs


Example Set 2: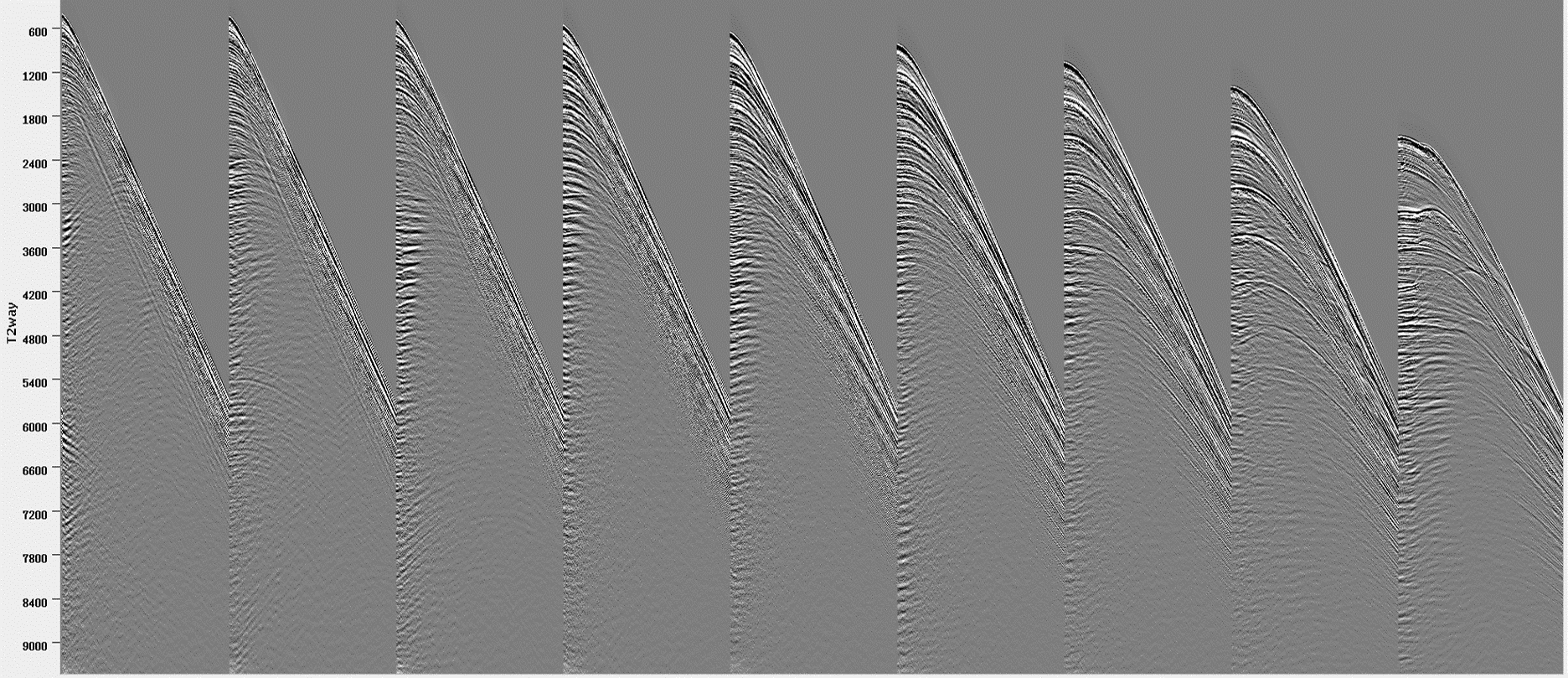 ---
Far Cable Shot QCs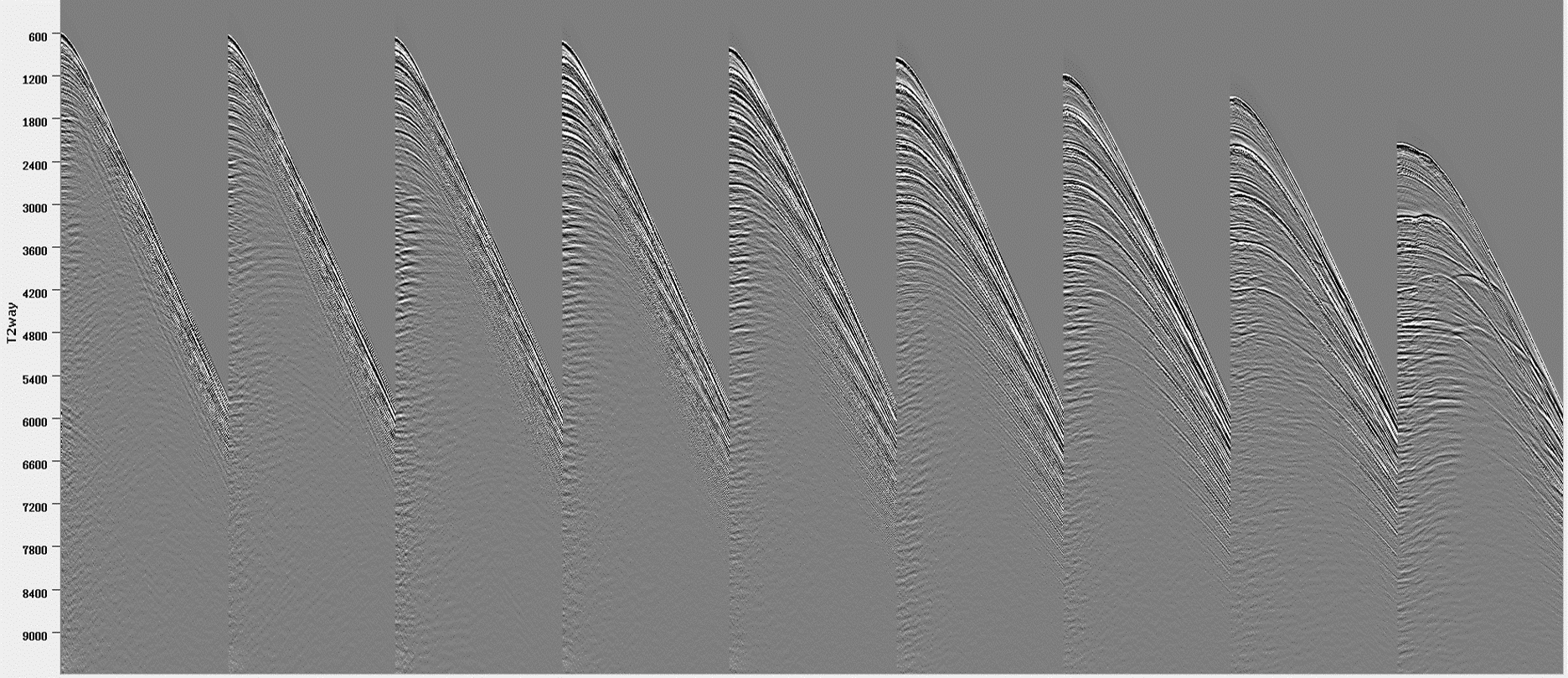 ---
3D SRME
Data-driven, convolution-based surface-related multiple prediction and attenuation package
Learn More