Ramp up project efficiency with self-contained, ready-to-ship mobility.
Groundbreaking Scalability
We offer modular configurations allowing for easy transport worldwide. Easily scaled for small surveys or large-scale projects, our flexible solutions allow us to tailor the setup to match client needs while reducing project time and costs.
Fully Self-Contained
Our full modular configurations consist of automated robotic node handling systems, a battery-change system, a node-washing station, a data-docking and download unit, a workshop and HQ, and the nodes and casings housed within certified offshore containers.
With a small footprint, a system can be accommodated by any kind of vessel and survey requirement, easily deployed by ROV, rope or other techniques.
Combined, these factors ensure superior efficiencies and industry-leading deployment and recovery rates.
Fast and mobile deployment, worldwide
Small logistical footprint
Scalable to any survey requirement
Holds up to 10,000 nodes
Deployment with steel wire, rope or ROB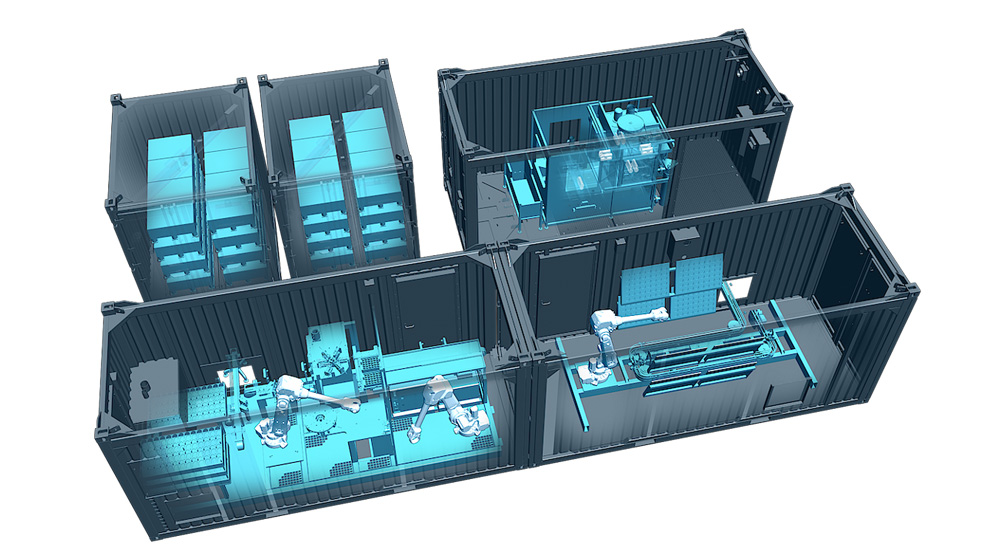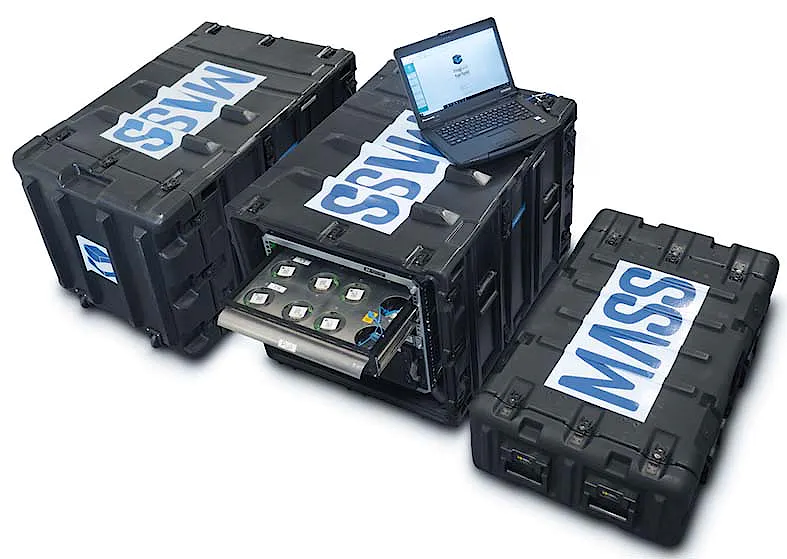 Mini and Micro Systems
For smaller surveys, we offer a mini-modular option in which all systems are housed within a single 20-foot container, including battery charging. Because of the reduced number of nodes, robots are not included and cleaning takes place outside the containers.

For even smaller node spreads, we have also developed a micro-modular system consisting of three suitcase-sized containers. The core suitcase consists of one computer with sufficient storage capacity for recording 500 nodes for 50 days each, one timing unit for synchronizing the nodes and one docking shelf for the simultaneous docking of 12 node control units.