New Energy Solutions
Deep Sea Minerals
The potential to power the future of sustainable energy
Dive into the potential with deep sea minerals
Hidden within the deep ocean spreading ridges are precious metal-rich sulfide deposits. As global demands shift toward sustainable sources of energy rare metals are an ever-increasing necessity to enable that energy to be stored until it is needed. Sulfide deposits are rich in copper, cobalt, zinc, and Rare Earth Elements (REE) - much of the metals needed in new battery technology.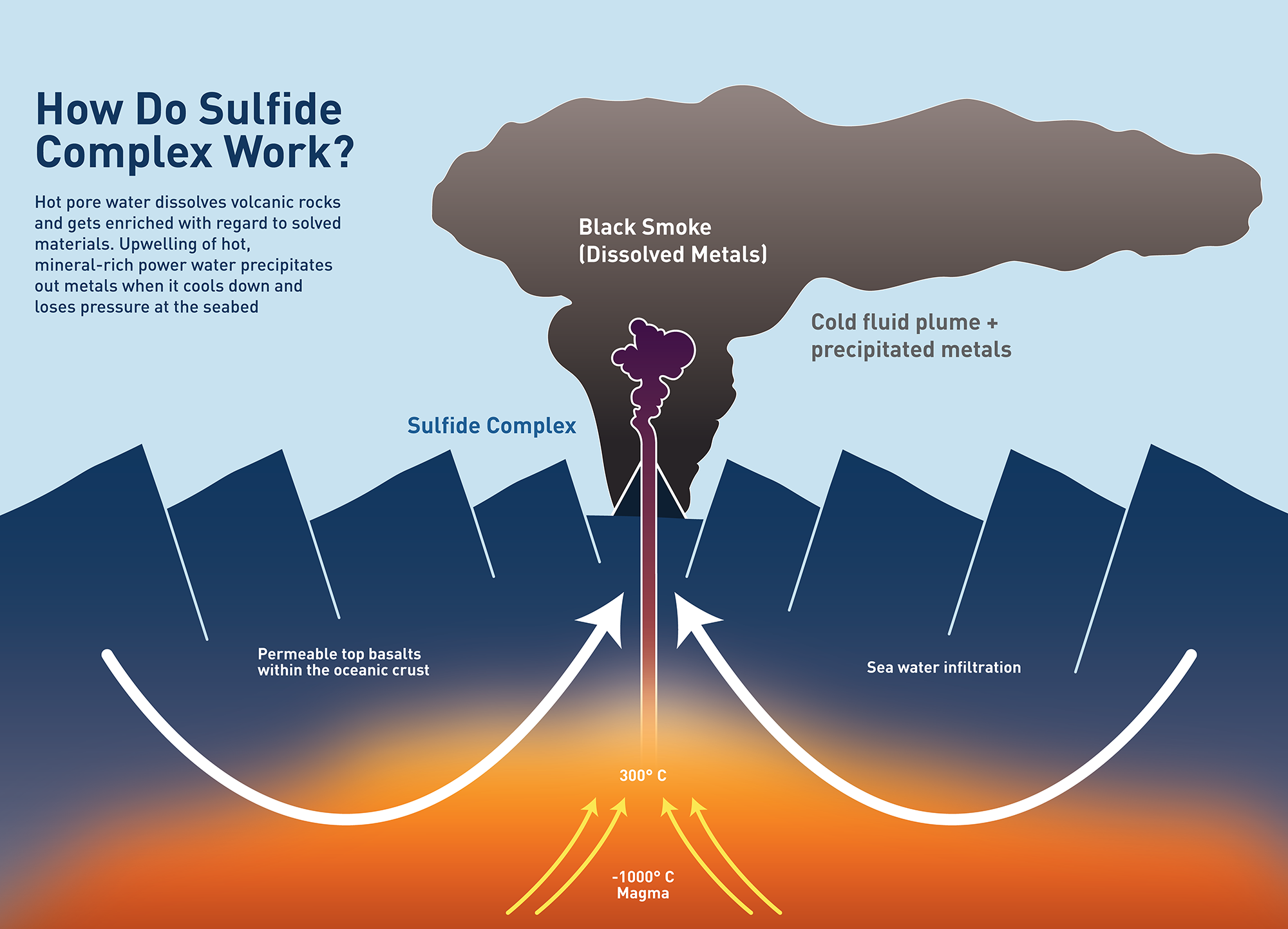 Environmental Case
There are substantial environmental advantages in mining the deep sea over any land-based mining today. Firstly, it is important to note that only extinct sulfide complexes, barren of macro life ecosystems, will be open for mining. The production technologies utilized for sulfides involve closed-circuit coil tube drilling and pumping of the crushed ore through a tube to the surface. Potentially renewable energy sources, such as geothermal or wind, can run the facilities. As such, the CO2 footprint would be minimal compared to onshore diesel-powered mining. The ore richness in deep-sea mining (DSM) is also expected to be much higher than the typical mines onshore, utilizing less than 1% bulk ore richness. Up to 12% copper and 3% cobalt was reported from the Norwegian Petroleum Directorate (NPD) drilling campaign last year. As such less cost and energy are needed to refine the DSM ore product.
Norway is leading the way
Across the globe, academia is mapping these modern-age riches, but so far only one country has opened for commercial mining - Norway. The country has recently passed a law that will eventually allow for production and is planning the first licensing round in the coming years. The first area of exploration - and from where companies will be allowed to start production - is likely to be the Mohn's Ridge in the middle of the North Atlantic between Iceland and Svalbard.
---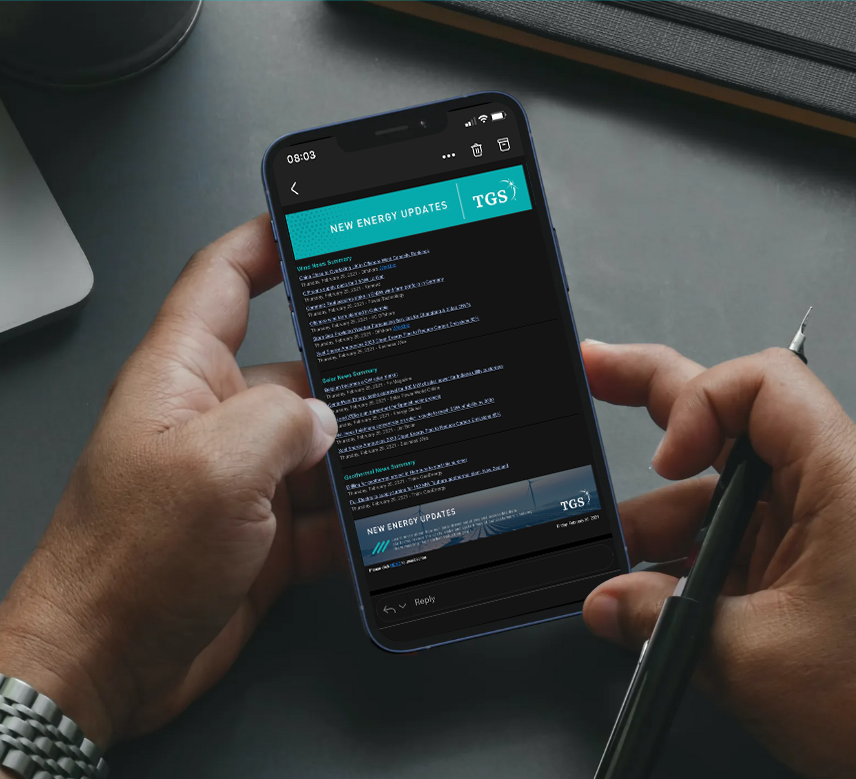 New Energy Updates
Subscribe to our daily e-newsletter providing you with the latest news in wind, solar, geothermal and CCS.
Contact Us
Get in contact with our New Energy Solutions team to ask more about how we can help you with your carbon capture and storage needs.
Related Links
TGS Insights
Gain knowledge by exploring TGS featured insights articles in the latest industry and trade publications.