Our Data
myTGS
Get to know your data
Explore, visualize and download your subsurface data from energy industry's leading data library
myTGS, an interactive map portal powered by TGS.ai, opens up a window of opportunities in your areas of interest. Browse through our extensive data coverage and drill down for detailed survey information such as deliverables and parameters. In addition to accessing your entitlement details, view your data using our powerful visualization tool, and instantly download your data.
Take a quick tour of myTGS below and start your workflow improvements today!
myTGS Support: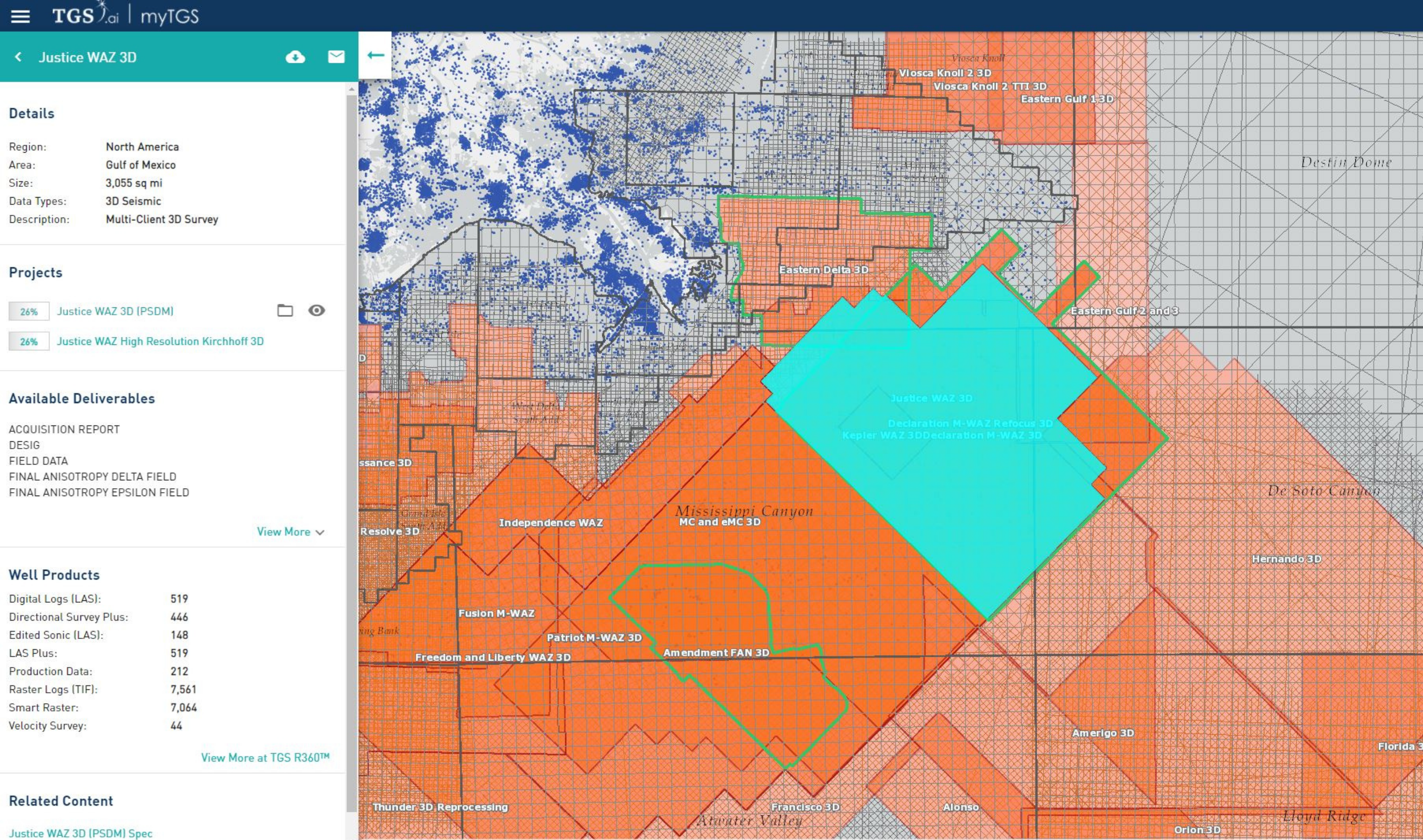 myTGS Login
Premium features include access to entitlements and spec sheets, downloading shapefiles and data visualization.