2Dcubed
Workflow that uses an advanced structurally conformable interpolation engine to maximize the potential of existing 2D and 3D data
A unified 2D data set is created from existing 2D datasets by demigrating and then matching amplitude and phase.
Dip and coherency attributes are estimated and this information is used to guide the interpolation of a 3D volume, which is then 3D migrated. This volume can be used for regional interpretation and optimization of 3D survey design and positioning. The process can also be performed on angle stacks to allow a regional analysis of AVO trends.
Horizon propagation on the 3D volume is accelerated compared to that on the input 2D data. Horizons are lacking in gridding artifacts and out-of-plane events are more correctly positioned by the 3D migration.
2Dcubed Inline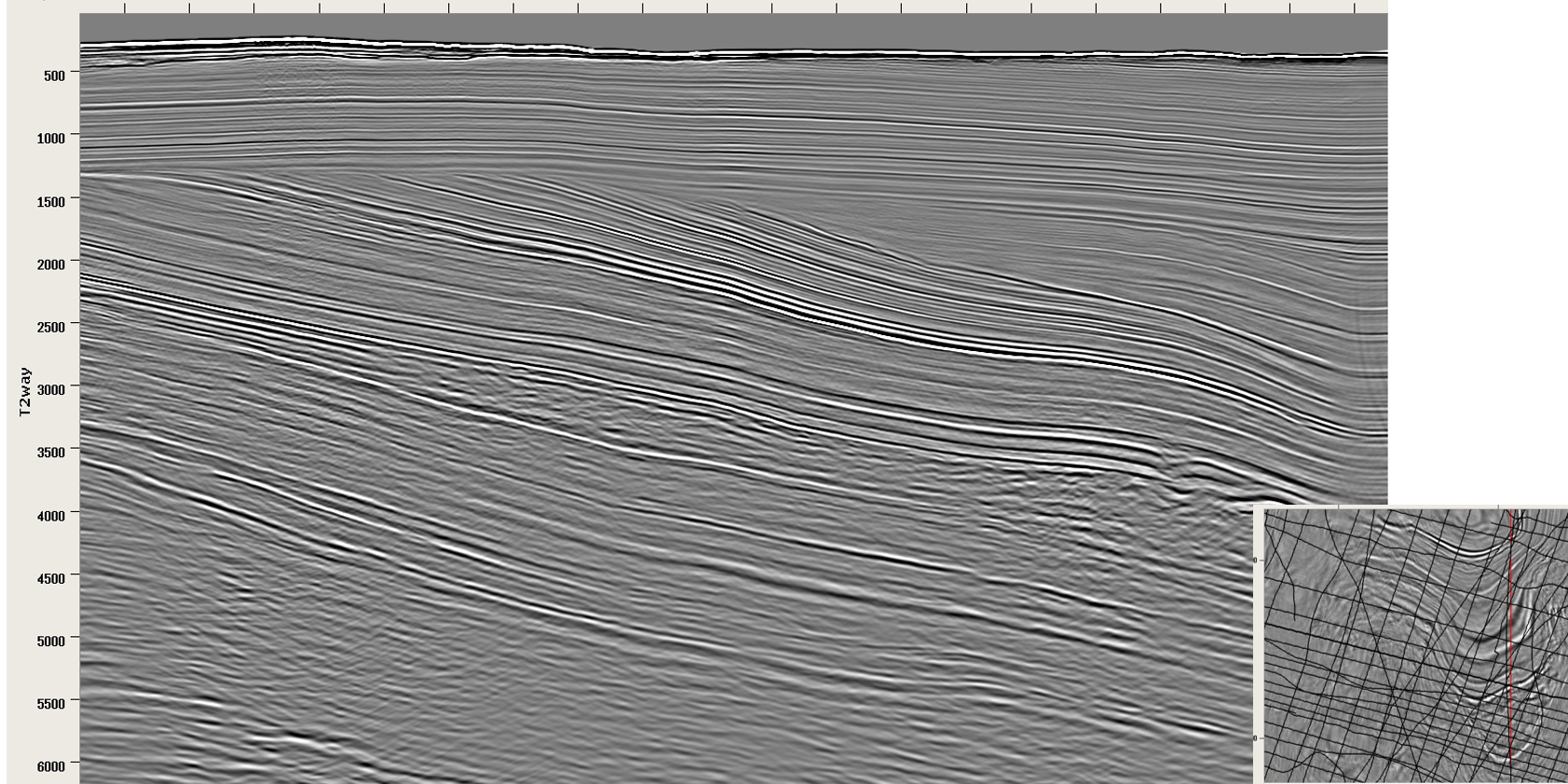 2Dcubed Crossline