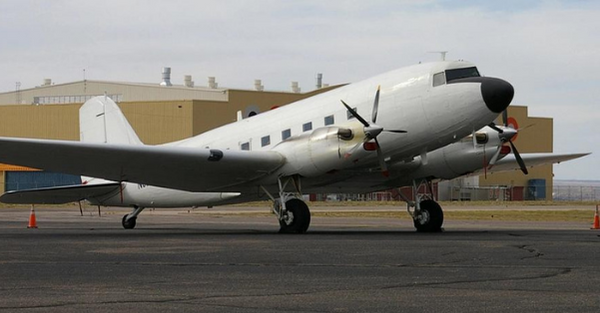 High-Resolution eFTG in Egypt
TGS, in partnership with AustinBridgeporth, has been granted exclusive rights to acquire high-resolution eFTG (enhanced Full tensor Gravity Gradiometry) within Egypt. The program includes a regional airborne eFTG multi-client survey, utilizing the world's most advanced gravity imaging system, together with magnetic and lidar data. The survey will be undertaken as a multi-year acquisition that aims to cover both onshore and offshore Egypt.

The first phase of the project, completed in 2020, covers an area of approximately 120,000 square kilometers over which GANOPE manages and supervises all upstream and downstream oil and gas activities. The survey will provide sufficient data on the geological structures and sedimentary basins in Upper Egypt to enable the Egyptian government to launch new international onshore bid rounds for the region.
Enhancing Understanding in Upper Egypt
The Ganope Petroleum Company manages and supervises all upstream and downstream oil and gas activities in Egypt between latitudes 28°and 22°N. This Upper Egypt Desert is a vast terrain of sand dunes interspersed by rugose ridges and a large north–south trending valley (Figure 1).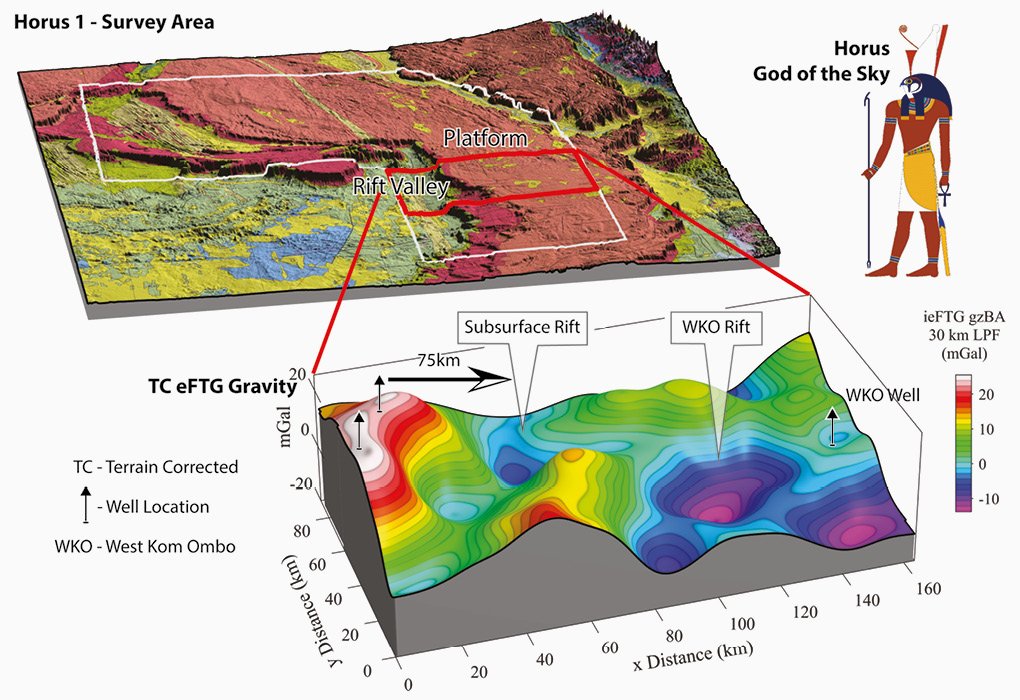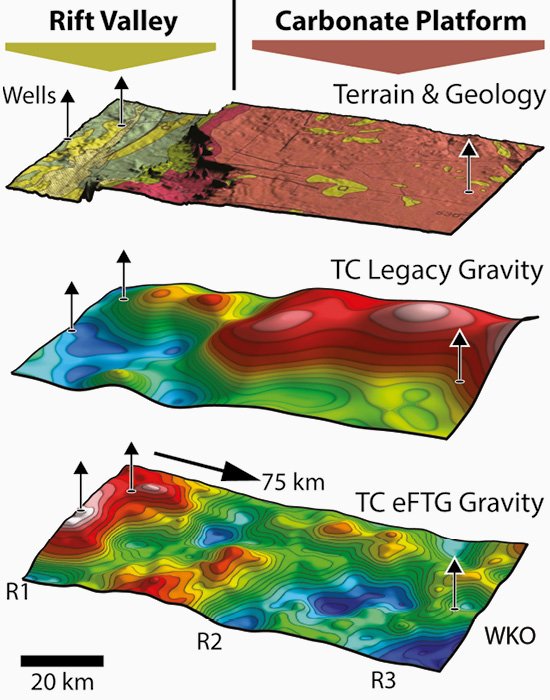 The Upper Egypt Desert
Exploration in the Upper Egypt Desert landscape dates back 50 years, and exploration has slowed down significantly in recent years, primarily because three wells were drilled into the shallow basement, seemingly condemning the area. This view was amplified by several renowned publications showing a shallow basement to extend over much of Ganope's Upper Egypt area. The eFTG multi-client survey is the first high-resolution dataset continuously covering this frontier area (Figure 2).
Speak to a Specialist
Interested in a product demo or trial? Let us know your needs and we'll connect you to the right person or team.
Book a Data Viewing
Want to see the latest seismic data solutions and imaging technologies in your region of interest or for the next license round? Book a data viewing with one of our experts.
Discuss Your Seismic Data Needs
Every need is different and we'd like the opportunity to discuss yours further. Speak to one of our data or geoscience experts to customize seismic solutions specific to your requirements.