Acreage Opportunities in the Carnarvon Basin
A wide scale reprocessing project to bring a high quality modern consistent broadband dataset in the North Carnarvon Basin covering discoveries and large areas of open acreage. JV with Western Geco utilising the TGS, WG and open file database.
Additional phases of the project will be added in 2021.
Click map to view more details in the TGS Data Library
The Carnarvon Basin is a prolific hydrocarbon province with an excess of 100 TCF of gas already discovered to date. The area continues to attract high levels of activity due to ongoing modern and high quality seismic dataset acquisition and reprocessing, revealing attractive exploration targets.
The different play types identified in the Carnarvon Basin can be broadly divided into three main groups; Traditional Exploration, Deep Exploration and Outboard Exploration.
The traditional exploration has focused on three play types, the most prolific of which is the Triassic Top Mungaroo deltaic sandstone reservoirs containing gas within upthrown fault blocks. There are numerous examples of this play with the recent Thebe – 01 well discovery being a good example. Secondly, Lower Cretaceous Barrow Group sandstone reservoirs containing hydrocarbons within dip closures have also been successful, as in the case of the Scarborough gas field, and more recent discoveries in the outboard areas. Thirdly, Upper Jurassic shoreface sandstone reservoirs within structural-stratigraphic traps have also been successful in the case of Io/Jansz giant gas field.
Deeper exploration within the Triassic succession is also becoming an increasingly important part of the exploration effort in the Carnarvon Basin. These Intra – Mungaroo deltaic sandstone reservoirs containing hydrocarbons within upthrown fault blocks and combination traps are increasingly being imaged on modern high quality 3D data. The recent Larsen Deep – 01 well discovery is a good example of this play.
Finally, the outboard areas of the basin are underexplored. The main play type being explored by the Majors at the current time is the Mungaroo system containing oil rather than gas, a concept that's been proven by the recent Phoenix South – 01 well discovery. There is good evidence for deeper oil – prone marine source rock beneath the main Mungaroo system. Also, Upper Triassic reefal carbonate systems have been recognised on more recent 3D seismic datasets and have been successfully tested by the Alaric – 01 exploration well. There are numerous additional targets within this play type that have been identified on the TGS 3D dataset.
Direct evidence for hydrocarbons in many of the play types described are recognised on 3D seismic data in the form of flat spots, phase reversals and amplitude brightening. This highlights the importance of having high quality modern 3D seismic data in order to identify additional hydrocarbon volumes within these plays.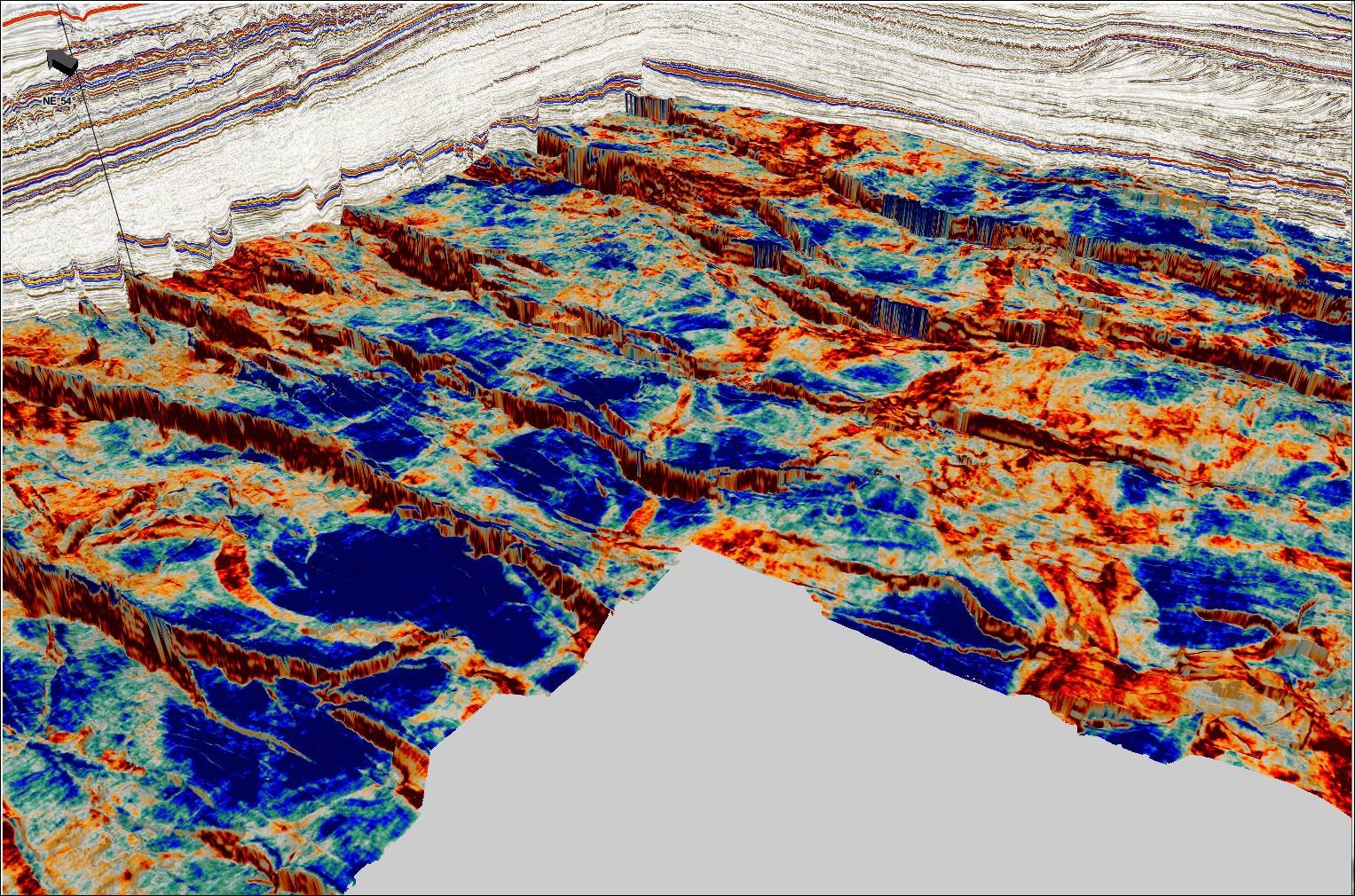 North Carnarvon Basin reprocessing caption "Undrilled highs with clear Triassic Intra Mungaroo channels
Contact Us
Get in contact with our Asia Pacific team to ask more about how we can help you with your subsurface intelligence needs.