Europe
Norwegian Sea
Atlantic Margin and Sub-basalt imaging
TGS leads the way in exploration along the Atlantic Margin
TGS has more than 37 years of experience in acquisition and processing of seismic data in the Norwegian Sea. TGS has led the way in exploration along the Atlantic Margin from the western Barents Sea in the north to the areas West of Shetland in the south. Since 2017 TGS has acquired more than 59.3 thousand square kilometers of high-quality 3D data in the underexplored Møre and Vøring basins. TGS are world leaders in the development of techniques for better imaging of the volcanic basins and intra- and sub-basalt targets through our Sub-basalt Imaging Research (SIR) project and AM20 Laboratory.
Data Coverage & Projects
Since the first 2D surveys in 1984 and 3D survey in 1998, TGS has built the industry's largest portfolio of modern regional 2D and 3D coverage in the Norwegian Sea. Marine gravity has been acquired simultaneously with the seismic. TGS has complete coverage of aeromagnetic data.
59,329 km

2

Møre

and

Vøring

PSTM/PSDM
Signal Apparition and sparse nodes for VMB

Møre

Basin

PSDM
Our Data
Well Data Products
Our solution gives geoscientists the subsurface depth and breadth of knowledge to understand drilling risks, reduce uncertainty, and improve well performance.​ Fast and easy access to TGS' vast library of well data is available through R360, our unique subsurface intelligence portal.
Interpretation
Basin-wide studies combine TGS' unparalleled volumes of well and seismic data with geological expertise, developed over 8 years, to provide insights that accelerate the exploration-cycle and reduce risk. Available interpretation products in the Norwegian Sea include:
Sub-Basalt Imaging Advances
TGS has been instrumental in developing workflows capable of producing detailed imaging of both intra-volcanic and sub-basalt reservoirs. Our focused research program, called SIR (Sub-Basalt Imaging and Research), adapts workflows from seismic programs in the Gulf of Mexico and Brazil where methods developed to image around and below salt have solved issues related to modeling velocity inversions, signal to noise (S/N) improvement in 3D shot migrations and accurate removal of multiples. Advancements in computing power and storage have contributed greatly to the development and refinement of preprocessing and image processing workflows.

The key technologies in the processing sequence advancing intra- and sub-basalt imaging in the North Sea include:
Image-guided tomography with Common-Offset Reverse Time Migration (COR) - used to produce a higher signal to noise (S/N) ratio and image more coherent events

RTM with Directional Image Stacking (DIS) - a weighted method to stack the RTM image and take into account source direction, survey geometry and other stacking criteria to achieve better separation of S/N and produce a more accurate final image

Least Squares RTM (LSRTM) - improving S/N by suppressing migration artifacts and broadening the bandwidth of the data.

Dynamic-Matching Full Waveform Inversion (DMFWI) - a ground-breaking technique created by TGS that uses seismic reflection and refraction information to automatically update the velocity model. The Dynamic Matching feature is the TGS technique that overcomes many of the limitations of standard FWI like cycle skipping.
Contact Us
Get in contact with our Europe team to ask more about how we can help you with your subsurface intelligence needs.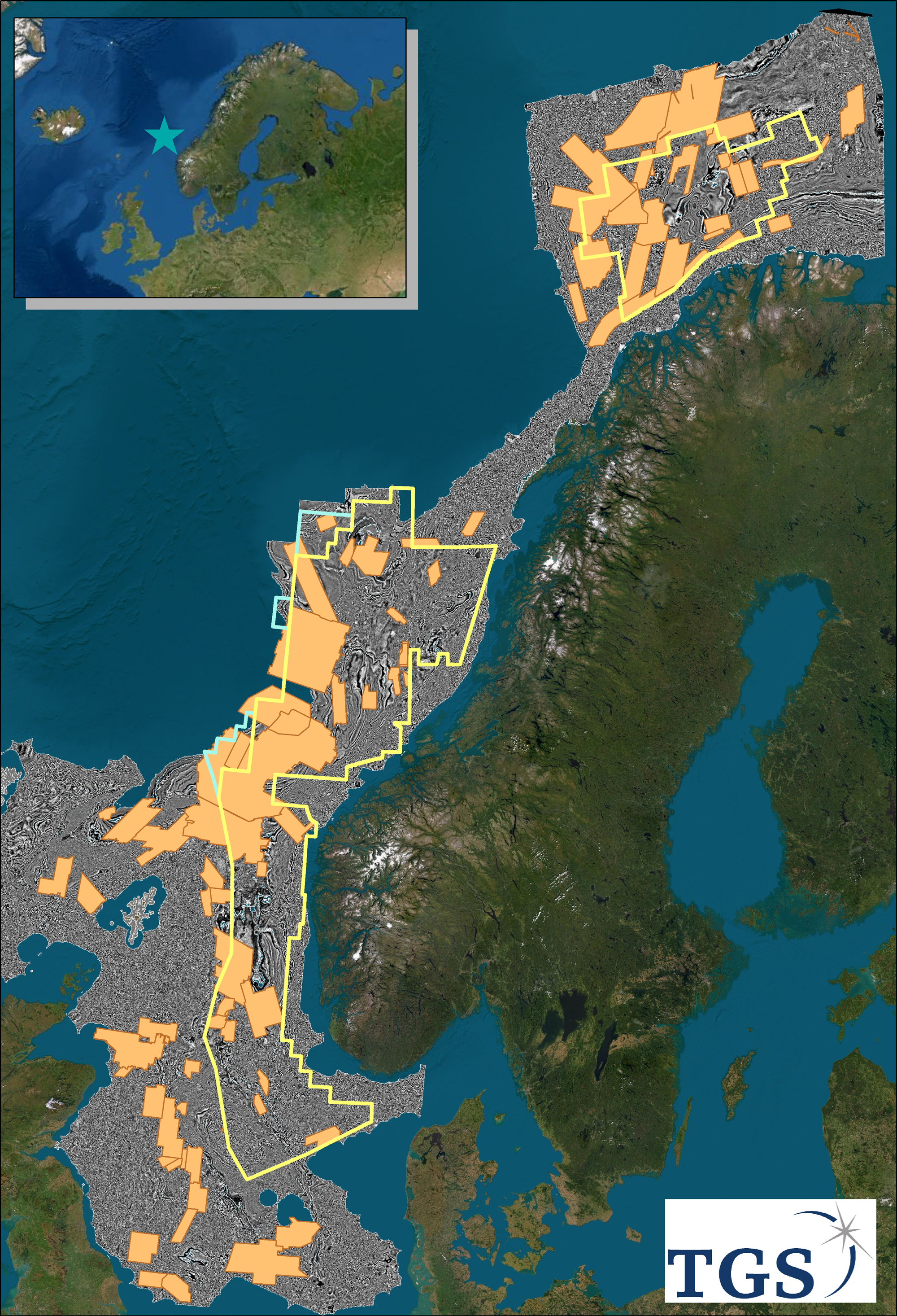 APA 2021
TGS' extensive library enables interested parties to comprehensively evaluate regional geology and potential application areas
Get Insight