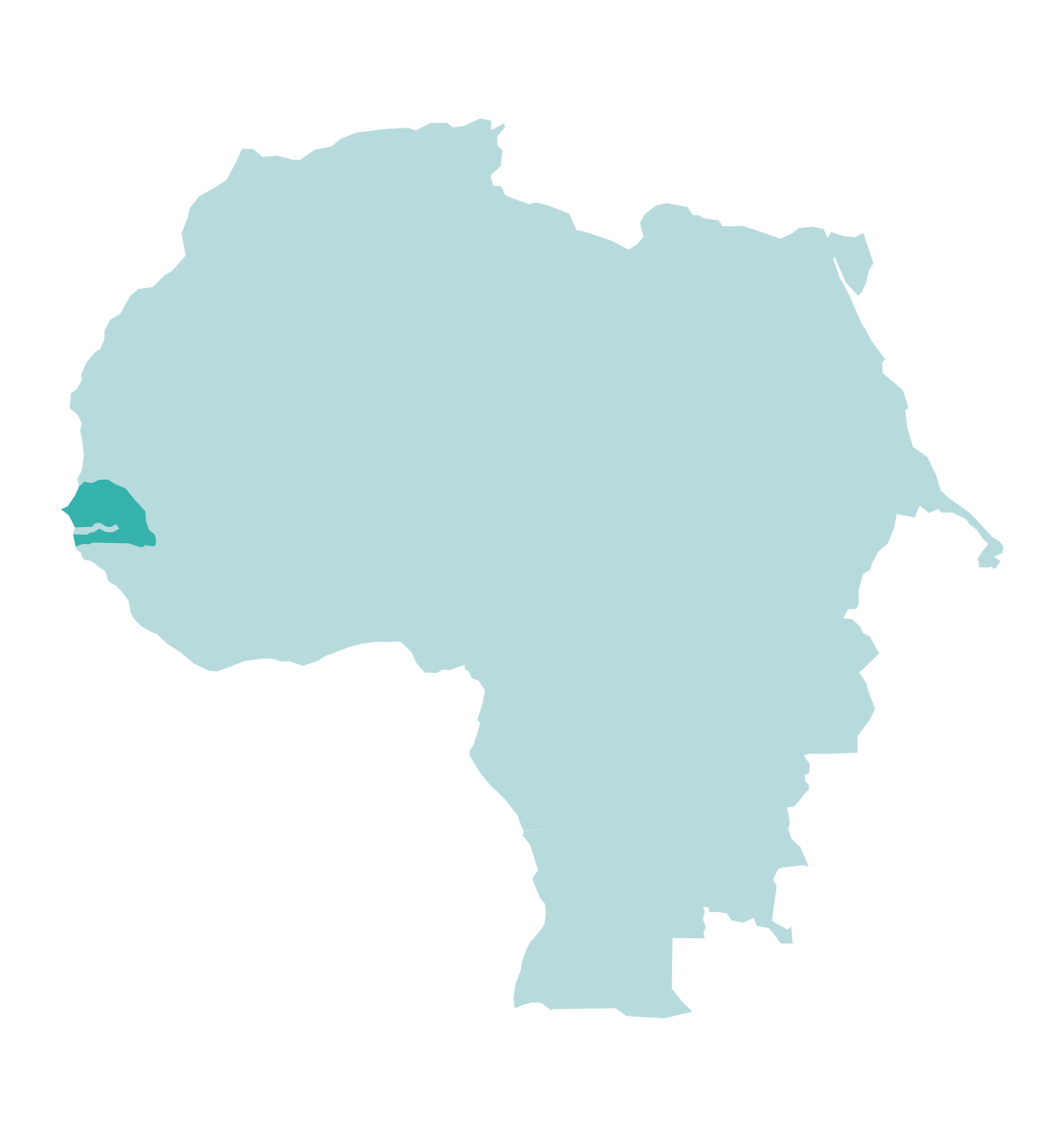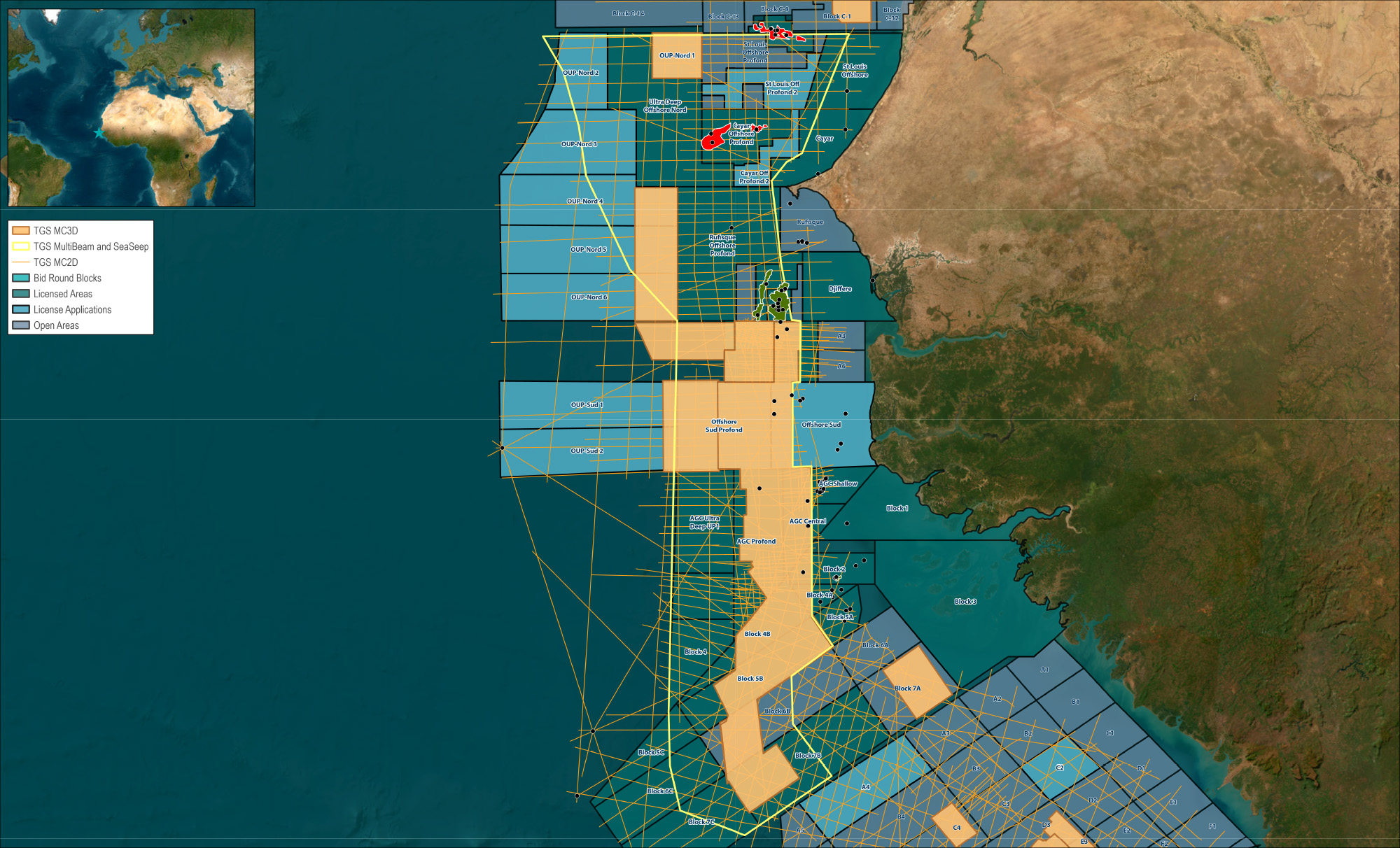 Why Senegal?
Searching for new exploration opportunities in the MSGBC basin has identified many untested prospects. In addition, recent trends have been chased from the discovery wells at the FAN and SNE wells, making the region ripe for further discoveries.
Our Data
In 2020 and 2021, TGS acquired and processed more than 15,500 km2 of broadband 3D seismic offshore The Gambia and in deepwater Senegal, complemented by a regional multibeam survey and seabed coring samples, which are adding to an already extensive 3D and 2D seismic library. The surveys have been designed to illuminate plays in the deepwater, enabling explorers to build upon the success the basin has experienced with the Sangomar field, the GTA complex, and the Yakaar discoveries.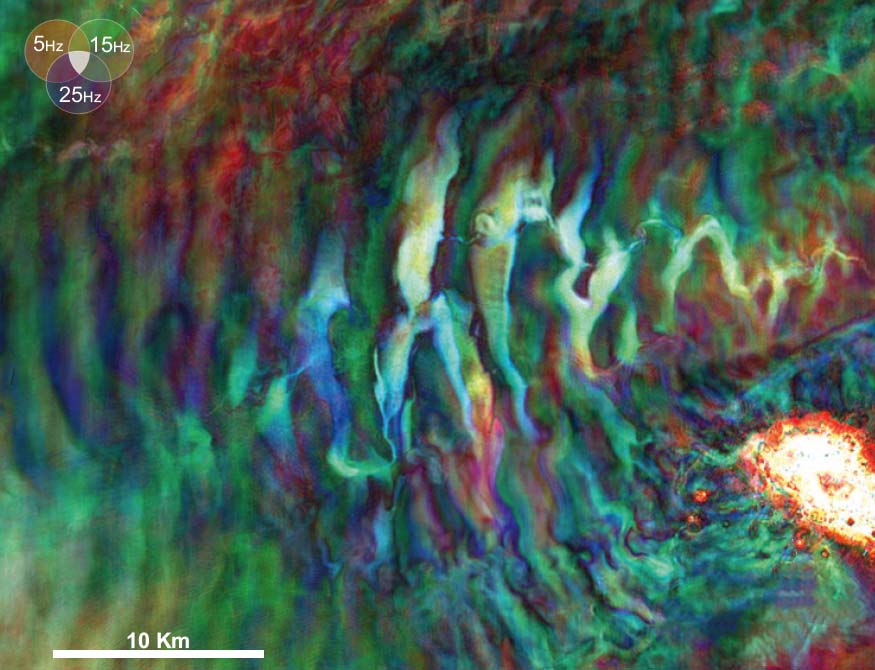 Senegal's Geology
In Deepwater Senegal, organic-rich shales can be unequivocally mapped by the seismic signature of a low-frequency trough and its respective AVO response underneath the carbonate shelf and in the most distal areas of the abyssal plain (confirmed by DSDP well 367).
Seismic amplitude analysis in conjunction with basin modeling suggests the play at around 3–4 km below seafloor working with an oil-mature Aptian- Albian source rock: Several deepwater channel and lobe systems have been identified within the Albian to Coniacian intervals on the 3D surveys.
The Mid–Late Cretaceous turbidite influx sediments have been redistributed by bottom currents, reworking them into mixed turbidite and contourite systems offshore Senegal present as sediment waves. These may be developed into prospects for their closing nature during deposition, corroborated by amplitude brightening and AVO anomalies.
Speak to a Specialist
Interested in a product demo or trial? Let us know your needs and we'll connect you to the right person or team.
Book a Data Viewing
Want to see the latest seismic data solutions and imaging technologies in your region of interest or for the next license round? Book a data viewing with one of our experts.
Discuss Your Seismic Data Needs
Every need is different and we'd like the opportunity to discuss yours further. Speak to one of our data or geoscience experts to customize seismic solutions specific to your requirements.