Environmental policies, actions and efforts
We believe that our multi-client business model not only benefits customers commercially but also is a more sustainable, environmentally friendly business model than the alternative of proprietary acquisition. We remain committed to understanding the energy consumption and greenhouse gas emissions in its operations and finding ways to reduce its impact as well as minimizing and mitigating the impact that our activities have on the marine and land environments and communities around them.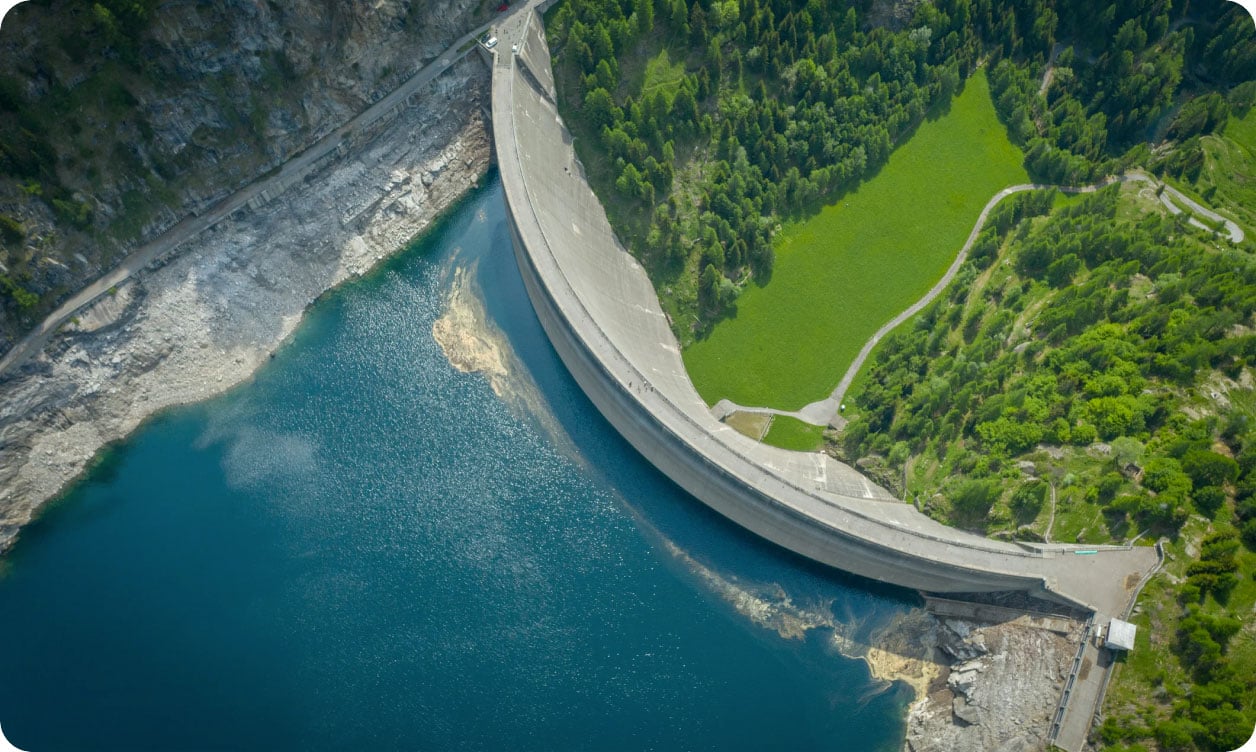 Environmental Policy
TGS is committed to protecting the environment in which we live and work, while also conducting our operations in an environmentally sustainable and responsible manner. We strive to lead the industry in minimizing the impact of our globally and with our partners.
Climate Risks & Opportunities
In 2020, TGS continued to incorporate climate risk into its business and operational strategy by using the "Task Force on Climate-related Financial Disclosures" (TCFD, set up by the Financial Stability Board) so that it can address the financial impacts of climate risks and opportunities.
TGS Board Oversight
TGS' Board of Directors oversees TGS' strategy and efforts in assessing the financial, business and operational risks, and opportunities associated with climate change on TGS. The risks and opportunities related to climate change and its impact on TGS, either directly or indirectly, and the energy industry, oil price, customer behavior and technology advancement are all considered by the Board as part of the annual risk enterprise assessment. The Board also holds annual strategy sessions in which it evaluates TGS' business strategy considering changes to the industry, market conditions, customer behavior and technology brought on by the impact of climate change. The Board also receives regular operational updates that highlight the impact climate risk has on operations, as there are changes in environmental legislation, increased reporting requirements and greater need for stakeholder engagement. Finally, the Compensation Committee reviews and approves climate goals and objectives related to executive compensation and TGS' employee bonus plan.
TGS Leadership's Role
TGS' EVP, People and Sustainability, is responsible for overseeing TGS' sustainability strategy which includes assessment of the climate-related risks and opportunities and putting in place a strategy to reduce Scope 1 and 2 emissions. TGS' VP Projects and HSE Director are responsible for measuring emissions in operations and working with business units to develop and design surveys with minimal environmental impact. TGS' EVP Digital Energy Solutions is responsible for providing products and services that assist our customers in addressing their climate impact through carbon capture and storage and transitioning to other energy sources like wind or geothermal. Finally, TGS' entire Leadership Team participates in the annual risk assessment and strategy sessions, implements the action plans related to these exercises, and assesses and evaluates all relevant risks, including the impact of climate change, on projects and corporate strategy.
TGS' strategy to address climate impact is influenced by the following key factors: impact of market conditions and the oil price, shifts in customer behavior, advancements in technology and changes in legislation and policy. TGS regularly reviews and adjusts its strategy to mitigate and account for the impact of these key factors. In 2021, TGS modified its strategy to diversify its business and revenue stream to serve carbon capture and storage, deep sea mining, geothermal energy, wind energy and solar energy. This adjusted strategy addresses the potential financial impact to the changes in oil and gas exploration and provides business opportunities for new revenue streams, products and services. TGS aims to achieve this strategy through both organic and inorganic growth.
Risks
Short-term (3-5 years) risks include increased environmental legislation and permitting requirements, changing customer behavior, uncertainty in the market. Medium-term (5-10 years) risks include carbon pricing mechanisms, mandates and regulations on existing products and services, transition to lower-emissions operations, technology advancements.
Opportunities
Short- and medium-term (5-10 years) opportunities include access to new markets and expansion of data and service offerings.
Risks and opportunities are identified, assessed and managed at the overall corporate level, department level and project level. These risk assessments analyze changes in our industry and market, customer behavior, environmental legislation and industry practices, and developments in technology.
Identifying Risks
Climate-related risks are identified at a corporate level through the annual risk assessment process which includes consideration of the energy industry, energy mix, oil price, customer behavior, technology advancement, and legal and regulatory changes. The impacts of climate-related risks are assessed as part of the project development and management process to understand the impact local rules or regulations may have on permitting, address concerns to local communities and environments with respect to project impact, assessing technology solutions. These are identified through environmental impact assessments (EIAs), site surveys, public or social consultations, engaging with environmental consultants, participation and membership in industry trade organizations (e.g., EnerGeo, IOGP), projectspecific hazard assessments and consultation with regulators and permitting agencies.
Managing Risks
TGS commissions EIAs to understand potential impacts on the environment it may operate in. TGS also employs protected species observers (PSOs) and utilizes passive acoustic monitoring (PAM) on its operations to ensure our operations do not have a detrimental effect on the environment in which we operate. TGS employs various other environmental mitigation measures including conducting soft starts or ramp-ups and placing buffer zones around environmentally sensitive areas. TGS also coordinates with relevant stakeholders (i.e., customers, local communities, government agencies, industry trade organizations, partners, suppliers, etc.) to ensure we are addressing concerns and mitigating risks as appropriate.
Integrated Risk Management
Risk management is integrated throughout the organization at the corporate level, department level and project level. TGS' annual risk enterprise program incorporates environmental and climate-related risks, as well as TGS' mitigation measures. TGS' Board and Leadership Team also look at the climate-related risks and opportunities as part of its regular strategy sessions to ensure that TGS' short-term and long-term strategies account for all relevant risks and opportunities. TGS also receives regular feedback from its stakeholders, including investors and clients, and incorporates such feedback into how TGS manages its climate-related risk.
2021
Scope 1 emissions: < 1 mt CO2e
The above accounts for total Scope 1 emissions over which TGS has financial control
Scope 2 emissions: 11,208.25 mt CO2e
The above accounts for total Scope 2 emissions over which TGS has financial control
Scope 3 emissions (operations): 133,488.86 mt CO2e
The above accounts for emissions derived from fuel consumption by our vendors for our marine, onshore and air seismic operations in 2021.
TGS follows the Greenhouse Gas Protocol in classifying, deriving and calculating its emissions. The Scope 1 and 2 emissions calculations are based upon the IEA International Electricity Factors (2020), UK DEFRA - Conversion Factors (2020), US EPA - eGRID 2019 Sub Region and US EPA - Emissions Factor Hub 2020. Scope 3 marine operations emissions calculations are based on the European Commission's "Quantification of Emissions from Ships Associated with Ship Movements between Ports in the European Community," July 2002; Econometrica "Greenhouse Gases, CO2, CO2e, and Carbon: What do all these Terms Mean?," August 2012; "Excise Duty on Emissions of NOx," 2015 no. 14/2015S; The Greenhouse Gas Protocol; and the EPA's "Greenhouse Gas Inventory Guidance: Direct Emissions from Stationary Combustion Sources," December 2020. Scope 3 land and airborne seismic operations emissions calculations are based upon the EPA Simplified GHG Emissions Calculator (SGEC) version 3.2 June 2014.
Targets
Scope 1 and 2 short-term CO2e target: remain below the baseline levels established in 2020 (12,355 mt CO2e)
Combined Scope 1 and 2 emissions for 2021 is 11,208.91 mt CO2e, which is a 10% decrease from 2021. Scope 1 and 2 long-term target: Net Zero CO2e emissions by 2030
Project Emissions
In 2019, TGS began tracking Scope 3 emissions generated through our seismic operations as a result of our contractors providing a variety of field services via vessels, land crews and their equipment, and aircrafts for the acquisition of seismic data.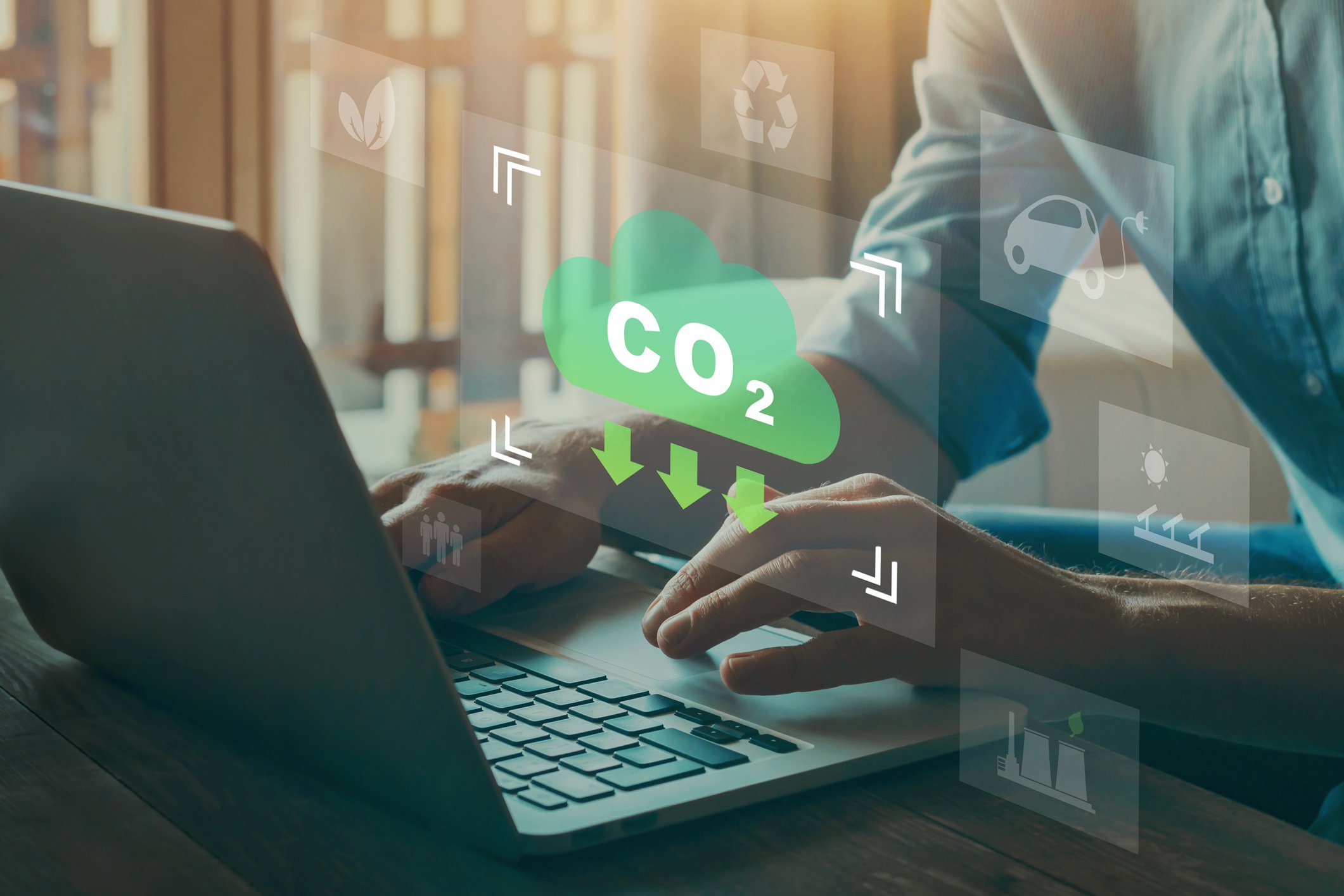 Keeping Our Impact Low
TGS is an office-based company that does not operate or own vessels, manufacturing plants or factories. Nevertheless, TGS is committed to working towards understanding the energy consumption and greenhouse gas emissions in all its operations and finding ways to reduce its impact.
TGS leases office space for our 443 employees in the United States, United Kingdom, Norway, Brazil, Australia and Canada, and does not operate or own vessels, manufacturing plants or factories. TGS' Scope 1 emissions are not material to our overall emissions and are solely related to two vehicles maintained by the company for local deliveries in Houston and Oslo. TGS does not consider the impact of either our water usage or waste from our office operations to be material; however, recycling bins for paper and cardboard, glass, plastic, batteries and print toner cartridges are available in TGS offices, and employees are encouraged to follow proper recycling procedures. In 2021, TGS' Houston Operational Headquarters (which is the Company's largest office with approximately two-thirds of the workforce) composted 3.4 tons of waste and recycled 4 tons of trash, diverting a total of 7.4 tons of waste (29% of total waste) from being deposited in a landfill.
Scope 1 Emissions
| | | | | |
| --- | --- | --- | --- | --- |
| | CO2e (mt) | CO2 (mt) | CH4 (kg) | N2O (kg) |
| 2020 (Baseline) | 337.75 | 337.12 | .45 | .18 |
| 2021 | .67 | .66 | 0 | 0 |
Energy usage in our offices and data centers make up TGS' Scope 2 emissions. Energy consumption for data processing and high-performance computing are responsible for the bulk of the emissions related to the generation of purchased energy (Scope 2), with our Houston data centers comprising 93% of Scope 2 emissions and 92% of kwh usage. As a result of this, over 99% of TGS emissions and 98% of kwh usage occurs in TGS' US offices and data centers.
Scope 2 Emissions
| | | | | | |
| --- | --- | --- | --- | --- | --- |
| | kwh | C02e (mt) | C02 (mt) | CH4 (kg) | N20 (kg) |
| 2020 Total (Baseline) | 33,634,278 | 12,558.61 | 12,501.23 | 845.98 | 121.58 |
| - Offices | 3,645,301 | 1,378.58 | 1,373.02 | 89.77 | 12.04 |
| - Data Centers | 29,988,977 | 11,517.51 | 11,465.33 | 774.28 | 110.16 |
| 2021 Total | 28,564,309 | 11,215.16 | 11,166.70 | 614.43 | 111.08 |
| - Offices | 2,420,961 | 769.67 | 766.21 | 43.38 | 7.97 |
| - Data Centers | 26,143,348 | 10,466.16 | 10,401.16 | 571.05 | 103.12 |
As the above chart shows, there was a 15% decrease in kwh usage between 2020 and 2021 and an 11% decrease in CO2e emissions. Office emissions dropped by 44% while data center emissions dropped by 9%. The data center emissions decrease is notable because our on-premise compute actually increased in 2021. The chart below illustrates the growth in on-premise compute capability measured in teraflops (TFLOPS) from 2018-2021 (left axis). The right axis shows a decrease in the amount of kWh required to run 1 teraflop for a year. As the graph portrays, TGS is becoming more energy efficient in our compute capabilities at our on-premise data centers.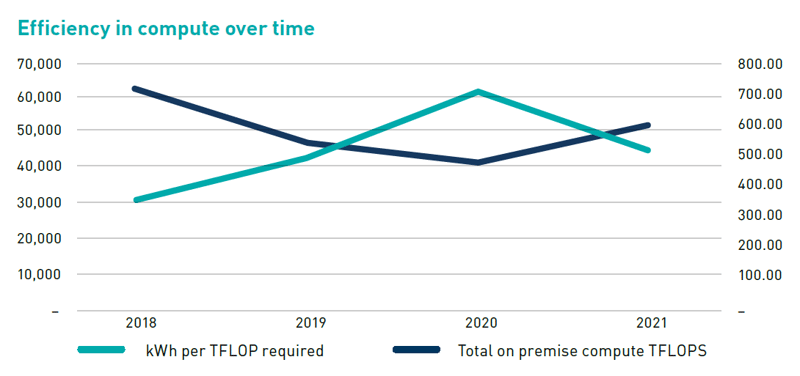 HOUSTON, Texas (14 Sept 2022) -GS, a global provider of energy data and intelligence, unveiled the completion of its landmark solar energy parking canopy at its Houston operational headquarters, one of the largest commercial solar installations in Houston to date with a ribbon cutting ceremony on September 7.
The TGS installation consists of 15 solar arrays made up of 1,650 modules covering 210 spaces in the employee parking lot. The system will produce some 901,710 kilowatt hours (KWh) of energy annually and it is estimated the canopies will provide almost 60% of the Houston facility's daily energy consumption and costs, enabling TGS to slash its carbon dioxide emissions by 1.4 million pounds annually, the equivalent of planting nearly 11,000 trees a year, and helping to create a more stable, resilient Texas electricity grid..
Looking Forward
In 2022, TGS will continue its efforts to minimize its climate and environmental impact. TGS has set the target of ensuring its Scope 1 and Scope 2 emissions remain below the 2020 baseline levels and to achieve its overall goal of Net Zero in Scope 1 and 2 emissions by 2030. TGS will aim to complete its climate scenario analysis and publish a summary of its findings and continue its collaboration with the industry to develop unified carbon accounting standards for seismic operations.

The Company will continue with several key initiatives in its marine operations and ensure that its marine contractors abide by TGS' environmental standards, including requiring participation in EnerGeo's Ghost Net Initiative (GNI) for marine acquisition projects, aiming for zero reportable spills and unplanned releases to the marine environment during seismic vessel operations, and require each chartered vessel undergo an IMCA/OVID audit within six months of hire, and every twelve months thereafter.

With respect to its land operations, all land contractors will continue to be required to report all spills to TGS, regardless of quantity spilled, with the aim of no reportable spills to the environment and to contain and properly clean up all spills, regardless of how much was spilled. TGS will require documented audits of field equipment and HSE procedures for all new surveys to ensure that all equipment is in proper working order and that HSE procedures adequately mitigate potential environmental impacts.