Shallow Subsurface Intelligence
TGS provides subsurface data to de-risk your wind farm development decisions through our existing seismic and well data portfolio. Through direct and indirect measurement, our library can provide information on both the subsurface's physical and chemical composition at a chosen location. For instance, it is vital to understand the general topography of a potential wind farm site and the associated chemical soil content because it affects the design and construction of the farm's turbines and miscellaneous engineering. TGS offers a detailed record of the shallow rock samples in its vast library of data.
Geology
Understanding an area's general geology helps wind developers ensure that large turbines can be safely and securely installed. It is crucial to evaluate geologic formations underlying potential sites to assess the possibility of subsidence and other engineering risks.
Seismology
Earthquake-prone areas present a significant risk for wind farm development. If a project site lies near an active fault, it could be impacted by an earthquake at any time.
Soil Investigation
A practical design of the wind farm requires an excellent knowledge of the soil layer characteristics.
Ground Water
Developers need to understand if groundwater has harmful effects on the foundations of wind turbines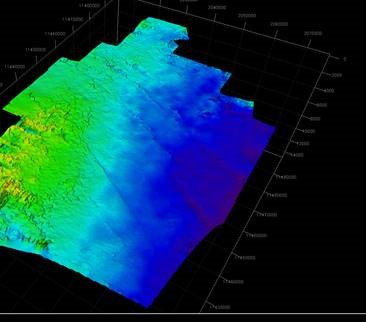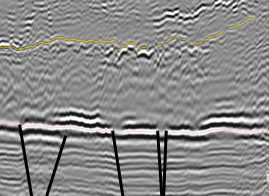 Cat Scratch Faults: TGS data acquired in Texas reveals subtle, regional, shallow geohazards and faults.
Contact Us
Get in contact with our New Energy Solutions team to ask more about how we can help you with your subsurface intelligence needs.