Salt Interpretation
A key for subsalt and presalt imaging exploration to farther and deeper frontier areas in Gulf of Mexico, Offshore Brazil, Offshore Angola, Red Sea and other major salt basins
At TGS we provide full-service salt interpretation using specially designed workflows and tools to produce an accurate salt model. An accurate model produces improved subsalt and presalt images allowing clients to better define their prospects and generate decisions that minimize risks.

Salt interpretation services we provide include:
Conventional iterative salt modeling
Concept-driven reinterpretation and refinement of salt models, with confirmation through testing
Interpretation-driven model building
Interactive salt modeling on-the-fly for instant results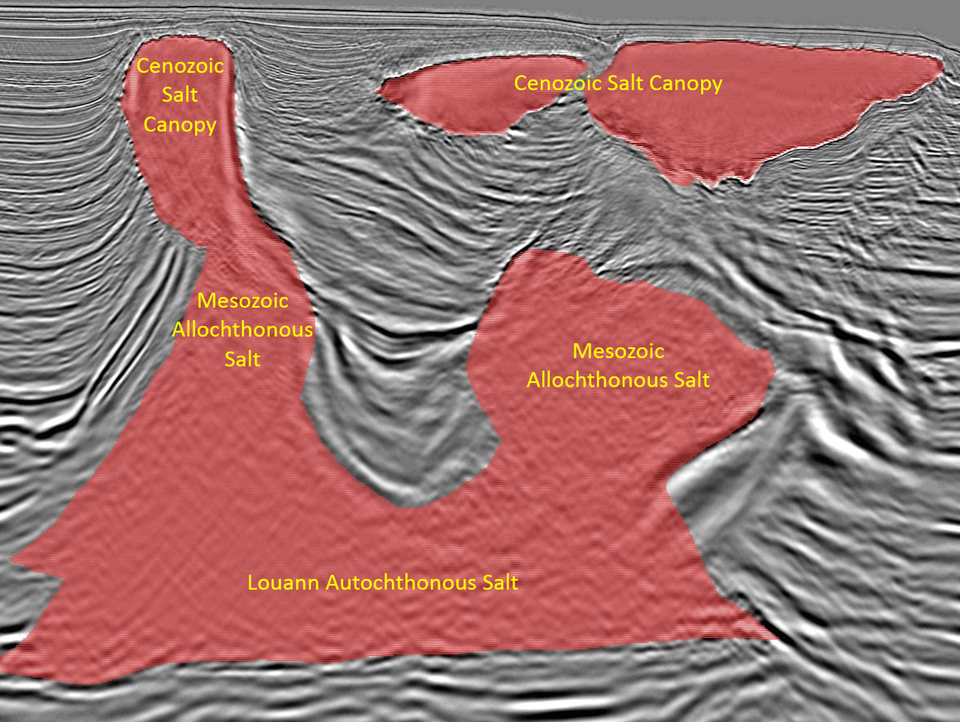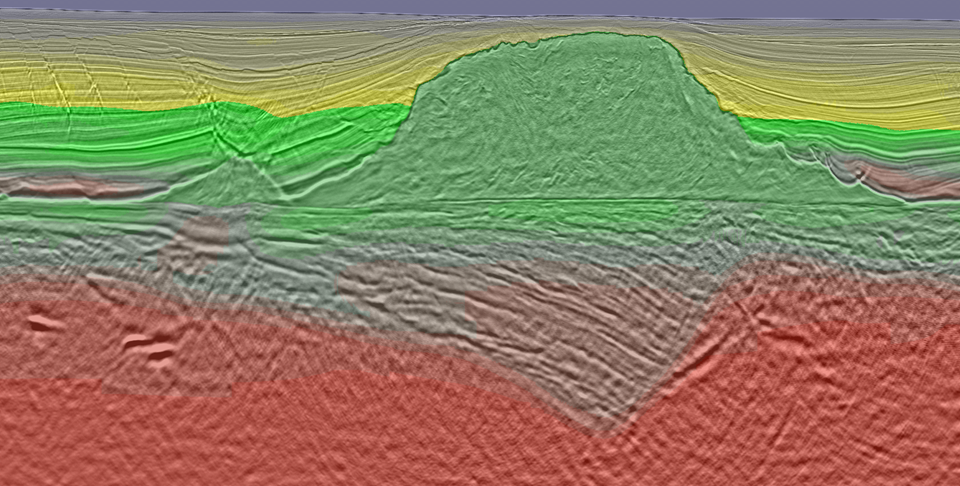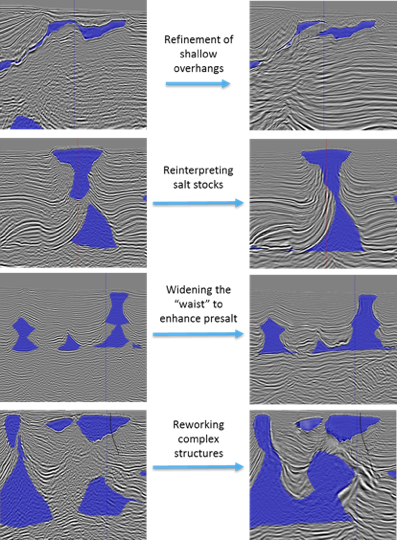 Need Help or More Information?
TGS offers subsurface data, including seismic, magnetic and gravity data, multibeam and coring data, digital well and production data as well as processing and interpretation from deepwater offshore to conventional and unconventional onshore plays.
Let's Talk Subsurface Data