TGS is a leader in the area of multicomponent seismic processing with decades of processing experience behind them.
PS data processing requires many special processing tools since the shear-waves are usually more sensitive than P waves to various issues such as statics, noise, receiver orientation, VTI and HTI anisotropy. TGS has a full suite of tools to handle all these issues, along with a full offering of reservoir services to incorporate well log analysis, PP/PS registration, joint PP/PS inversion, and azimuthal VVAZ/AVAZ analysis for fracture characterization into the final interpretation of the seismic data. Multicomponent processing benefits from:
Interactive statics analysis
Receiver orientation analysis and correction
Interactive PP/PS registration and vertical Vp/Vs estimation
Interactive estimation of VTI (effective Vp/Vs) with nonhyperbolic velocity analysis
Shear-wave splitting analysis and layer-stripping application for HTI effects
5D interpolation for PS data
Anisotropic prestack time migration
Joint PP/PS anisotropic prestack depth migration and velocity model building
Joint PP/PS anisotropic prestack depth migration and velocity model building
PS depth imaging requires a model that flattens events on both PP and PS common image gathers (CIGs) and images corresponding events at consistent depths for both data types. To satisfy these constraints we build an objective function consisting of measures of gather flatness, depth consistency, and well information if available. Both PP and PS gathers are flattened simultaneously, and to ensure depth consistency a floating event constraint is implemented by penalizing the relative depth shifts between PP and PS images. The depth shifts are measured by Dynamic Warping (DW) because it suffers less from cycle-skipping than local calculations. With well information, tomographic inversion is able to derive anisotropic velocity models from PP and PS reflection seismic data efficiently and accurately.
Example 1:
PS CIGs: initial iteration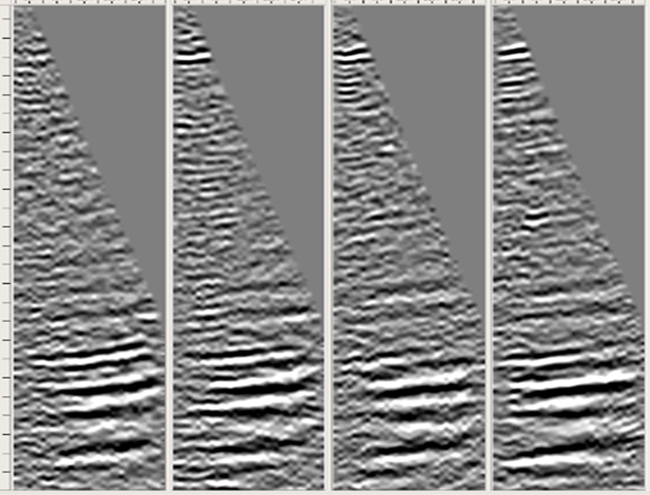 Example 2: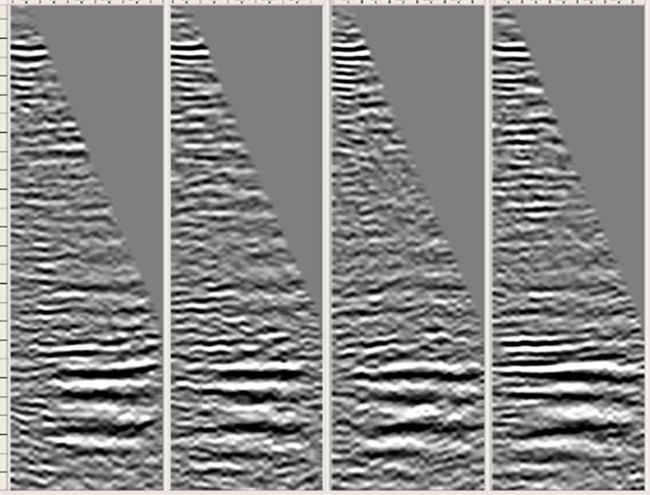 Example 3:
PS stack: initial iteration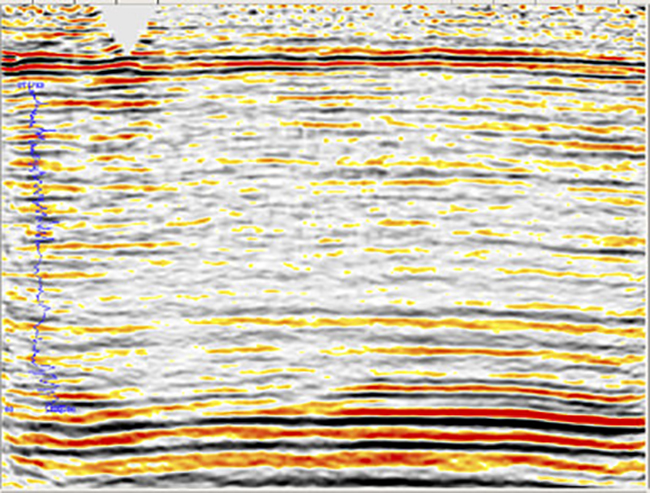 Example 4:
PS stack: final iteration