Results are imminently expected from UK's 1st CCS round and interviews are ongoing for the 33rd Exploration round awards. Activity remains high to meet UK's energy security and energy transition goals.
The UK 33rd license round was announced in October 2022 and closed in January 2023, receiving bids from 76 companies. Interviews between the North Sea Transition Authority (NSTA), the UK licensing authority, and the bidding companies are ongoing throughout May and June 2023, with award announcements to follow later in the year.
The UK's first CCS round was opened last year, receiving 26 bids from 19 companies for just 13 areas1, indicating storage space is in high demand in order to meet the UK carbon emissions goal by 2050. The near-term goal to store 20-30 million tonnes of CO2 per year through CCS by 2030 means that this is unlikely to be the first CCS license round in the UK, the expectation being over 100 storage locations available for bids by 2050.
Understanding the subsurface and characterizing it confidently within these lease areas will be a critical step when storing CO2. Within one of the lease blocks slated to be awarded in Q2 2023 for CCS, Moray Firth, the TGS data delineates lithology and the depositional system2 of saline aquifers to provide additional information on the aquifer overburden, all highly valuable parameters needed for identifying areas for carbon storage. With the Acorn Project in the already awarded CCS license inboard of these Moray Firth blocks planned to store 250 Mt, expectations are that the offered blocks will have a larger storage capacity. TGS data can help confirm this. Tying additional reservoir information to this data, such as core and porosity data and structural modelling, further allows the development of a robust CCS execution plan.
TGS' Facies Map Browser (FMB) combines well data and seismic data to provide valuable insight into stratigraphic facies constraints, allowing for fast-tracked regional understanding of high-grade areas and reservoirs suitable for both CCS and conventional exploration. Utilizing TGS' vast amount of high-resolution seismic and well data, the sequence stratigraphic interpretation within FMB provides informative information on lithology, regional depositional systems, and hydrocarbon systems in over 100 stratigraphic levels.
For more information on FMB click HERE.
Figures: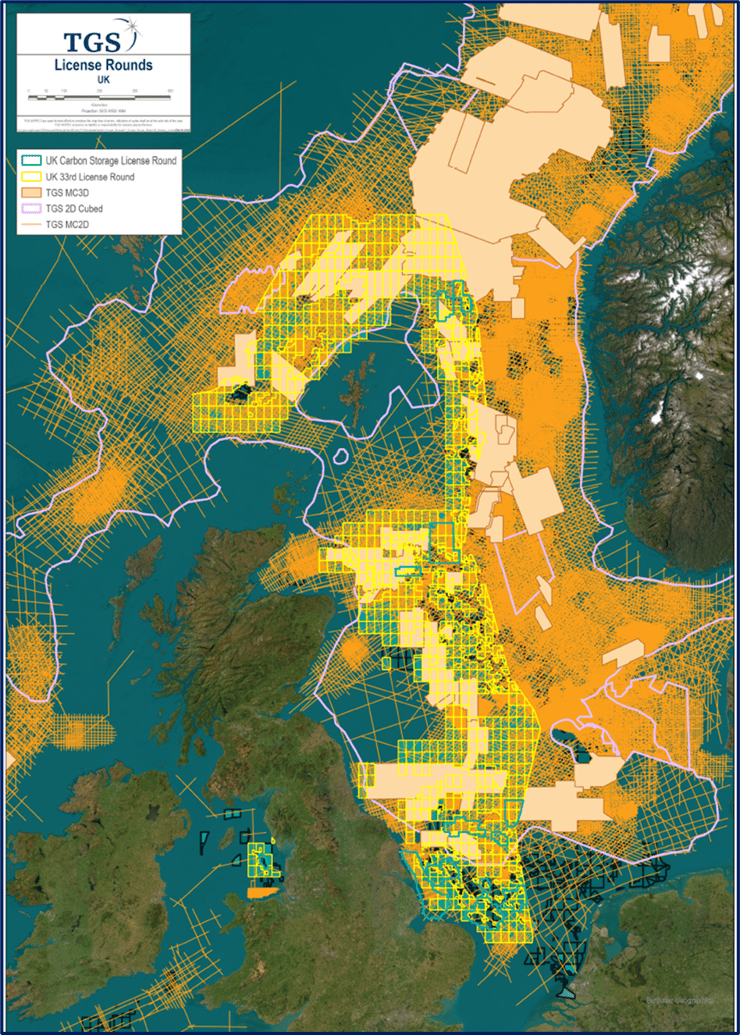 1Map showing areas of license activity for hydrocarbon exploration and CCS storage.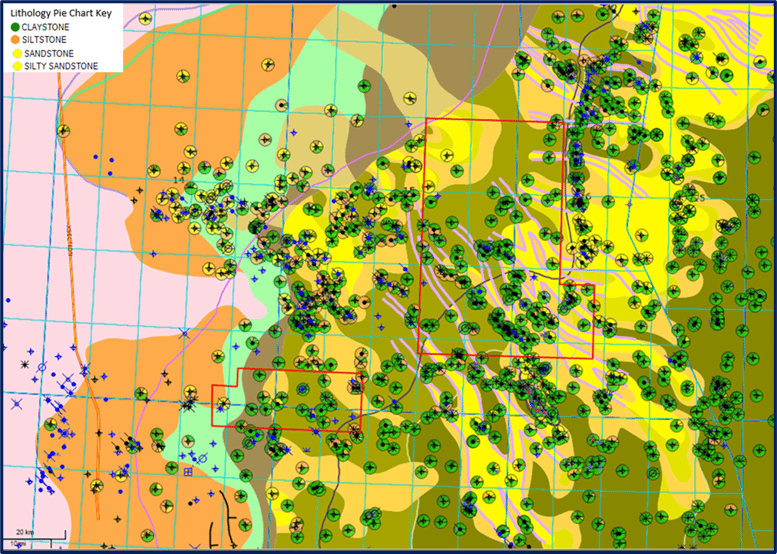 2Example Sequence Map for the Ypresian-Lutetian interval, with well information overlay of lithology for the Moray Firth area of UK North Sea.