Berry Corporation's acquisition of Macpherson Energy fuels Berry's expansion in Kern County
Berry Corporation finalized the acquisition of Macpherson Energy Corporation, a Kern County-based oil operator1 this week. This acquisition is well aligned with Berry's existing portfolio, adding high-quality, low-decline oil properties in the county. The move reflects Berry's strategic consolidation approach for value creation and financial growth.
Utilizing TGS Well Data Analytics for thorough analysis, an examination of both companies reveals that the incorporation of Macpherson assets substantially amplifies Berry's portfolio. This addition encompasses more than 650 actively producing wells1, with a calculated estimated ultimate recovery (EUR) of approximately 54.7 million barrels of oil production2. Such integration elevates Berry's EUR for currently producing oil wells within Kern County assets by nearly 33%. Presently, in Kern County, Berry is primarily producing from the Monterey Formation in the western portion of the county whereas Macpherson is producing from the Vedder Sandstone in the eastern portion of the county. Since January 2022, the two combined companies have produced approximately 300 thousand barrels of oil in Kern County. Berry's acquisition of Macpherson assets is a strategic move for the company.
For more information on Well Data Analytics or to schedule a demo, contact us at WDPSales@tgs.com.
Figures: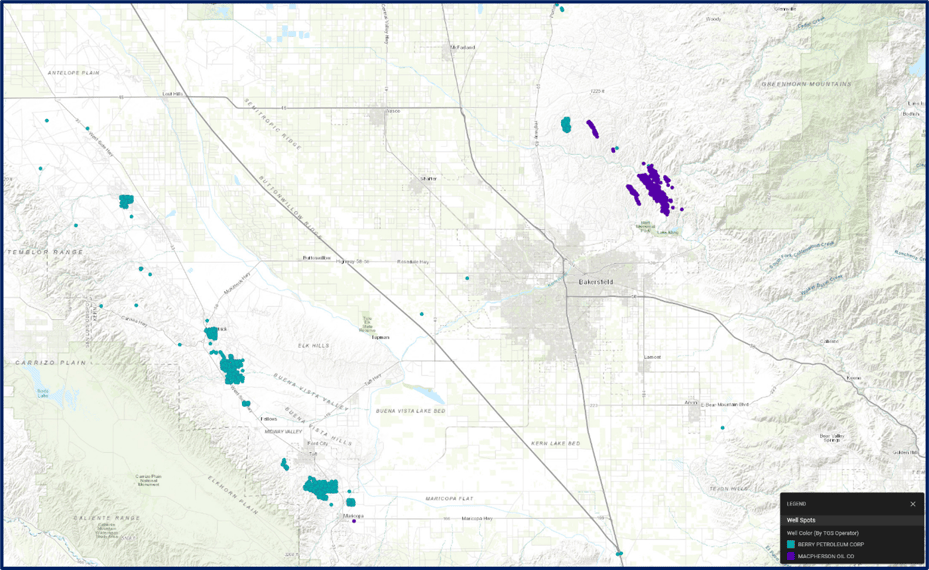 1Berry (blue) and Macpherson (purple) assets in Kern County, California. Map generated in TGS Well Data Analytics.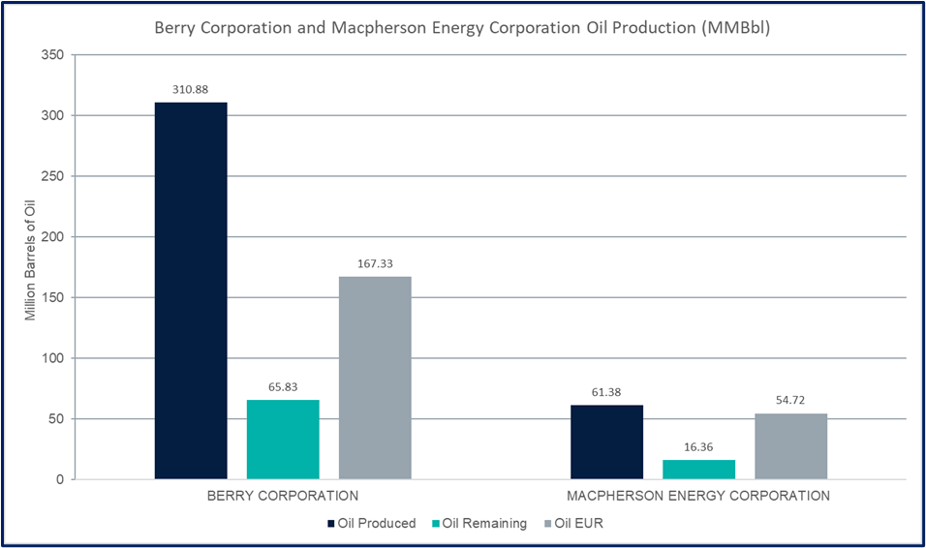 2Oil production statistics for Kern County by company. Data sourced from TGS Well Data Analytics.