The Bakken Shale is poised for a resurgence as Chevron's acquisition of Hess promises to inject fresh momentum into its oil production and energy sector.
Last week, Chevron announced a $53 billion all-stock acquisition of Hess Corporation, with a total enterprise value, including debt, of $60 billion. This transaction is expected to close in the first half of 2024. After the previous acquisitions of PDC and Noble and now Hess, Chevron's total oil and gas output will be about 3.7 million barrels per day (Figure 1).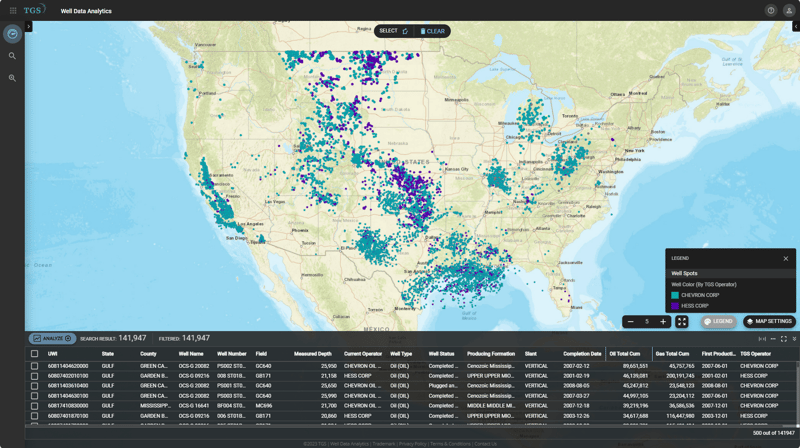 (Figure 1) TGS Well Data Analytics application showing the operator map for Chevron and Hess US assets.

Hess reported 395,000 barrels of oil equivalent per day (boepd) in the third quarter of 2023, up 13% from reported production of 351,000 boepd in the third quarter of 2022, primarily due to higher production in the Bakken, Guyana, and Southeast Asia.

Hess's Bakken net production was 190,000 boepd, up 14% from 166,000 boepd in the third quarter of 2022. This increase was attributed to heightened drilling and completion activities and higher volumes of NGL and natural gas, driven by percentage of proceeds contracts due to lower commodity prices. During the third quarter of 2023, the corporation drilled 28 wells, completed 41 wells, and brought 26 new wells online.

This acquisition is expected to boost oil production in the Bakken Shale Play, although it is unlikely to reach the peak levels observed before 2020. This will provide Chevron with access to 465,000 net acres of high-quality, long-term resources in the Bakken, supported by the integrated assets of Hess Midstream, and will make Chevron one of the most efficient producers in the Bakken (Figure 2). Chevron is likely to adhere to the existing plans for the Bakken Shale Play, which include raising production to 200,000 boepd by 2025.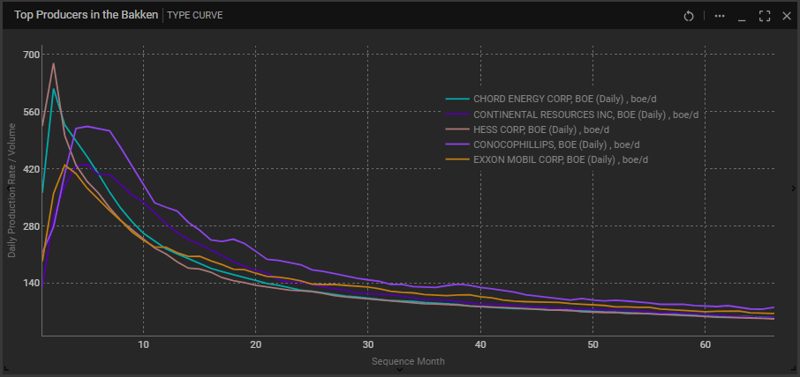 (Figure 2) TGS Well Data Analytics application image showing the type curve comparison of top producers in the Bakken.

North Dakota was the second-largest oil-producing state in the United States between 2012 and 2020, just behind Texas. However, it was surpassed by New Mexico after the COVID-19 pandemic crushed oil demand and drilling activity. Although crude oil production in North Dakota has been on the rise this year, analysts do not expect a return to its peak pre-pandemic boom days because of higher break-even prices in the Bakken of ~ $55/bbl compared to other major shale regions since 2019 (according to TGS Well Data Analytics, Permian break-even prices is ~ $45/bbl).

Chevron's CEO, Mike Wirth, emphasized the strength of Hess's acreage position in the Bakken, highlighting a substantial inventory of economically viable future drilling locations that will complement Chevron's existing portfolio in shale and tight resources. He also noted Chevron's commitment to leveraging technology and performance improvements to enhance resource recovery and returns in the Bakken, adding it to their leading positions in the DJ and Permian Basins.

With TGS Well Data Analytics, this type of analysis can be done quickly. For more information on Well Data Analytics or to schedule a demo, contact us at WDPSales@tgs.com