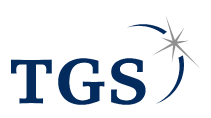 TGS provides scientific data and intelligence to companies active in the energy sector. In addition to a global, extensive and diverse energy data library, TGS offers specialized services such as advanced processing and analytics alongside cloud-based data applications and solutions. In addition to the company's operational headquarters in Houston, Texas, TGS has offices in Calgary, Alberta, Canada; Rio de Janeiro, Botofogo, Brazil; Woking, UK; Oslo, Norway; and West Perth, Western Australia.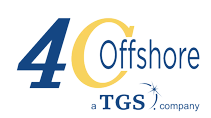 4C Offshore, a TGS company, is a leading consultancy and market research organization targeting the offshore energy markets. The company has specialized in providing market intelligence for the offshore wind industry and offshore electricity sector as well as consultancy services related to subsea cables.
Providing Data and Insights Across the Wind Development Lifecycle
Market Intelligence & Consulting

Bespoke analysis and reporting to offshore energy stakeholders
Offshore market sector subscriptions
Submarine cable installation consultancy
Project Development Data & Insights

The most complete and intuitive data and insights platforms for every stage across your entire wind development project including site selection, bid development and lease development.
Operational Data & Asset Management Solutions

Asset Management Solutions for Renewables
Operations Management Solutions
Real-time Data Management Solutions
Through our extensive network of partners, we source high quality data from some of the most respected providers in the industry on Wind AXIOM.
Vaisala
Vaisala is a global leader in weather, environmental, and industrial measurements. Building on over 85 years of experience, Vaisala provides observations for a better world, with space-proof technology even exploring Mars and beyond. We are a reliable partner for customers around the world, offering a comprehensive range of innovative observation and measurement products and services. Headquartered in Finland, Vaisala employs over 2,000 professionals worldwide and is listed on the Nasdaq Helsinki stock exchange.
Eolos
EOLOS offers a combination of wind, ocean, and environmental turn-key measuring solutions and digital services to the offshore wind industry. EOLOS obtained the highest commercial maturity, Stage 3, in April 2022 as defined by the UK's Carbon Trust. Stage 3 signifies the highest possible level of availability and performance, providing minimal uncertainty in site-specific measurements. EOLOS' products and digital services gather data efficiently for offshore wind developers and operators globally, accelerating the development phase while lowering costs and risk. EOLOS' product, the FLS200, is a multi-purpose, autonomous buoy that integrates cutting-edge sensors to measure wind, ocean, and environmental characteristics reducing uncertainty and inherent risks during the development, operation, and maintenance phase of the Offshore Wind Farm.