Introducing new, cost effective packages for Wind AXIOM
Data and insight for every stage across the entire wind development process at your fingertips whenever you need it.
Wind AXIOM is a new insight platform that helps wind developers explore high-value areas, prepare bids and develop leases. With easy access to vast amounts of data and advanced analytical tools, Wind AXIOM liberates wind development from spreadsheets and finally takes it to another level—an integrated data map.
View Packages Below
4C Offshore, a TGS company, offers market-leading business intelligence for offshore wind. Access the ForeSEE dashboard with endless data and insights into the offshore wind industry.
Features
Track vessel movements
Weather windows and forecasts
Real-time notifications
Interactive visuals of the windfarms, turbines, cables, and vessels
Mapping Services
Marketing analysis and forecasts


To find out more, please click here to visit the 4C Offshore website and contact a 4C representative who can provide more information and trial access.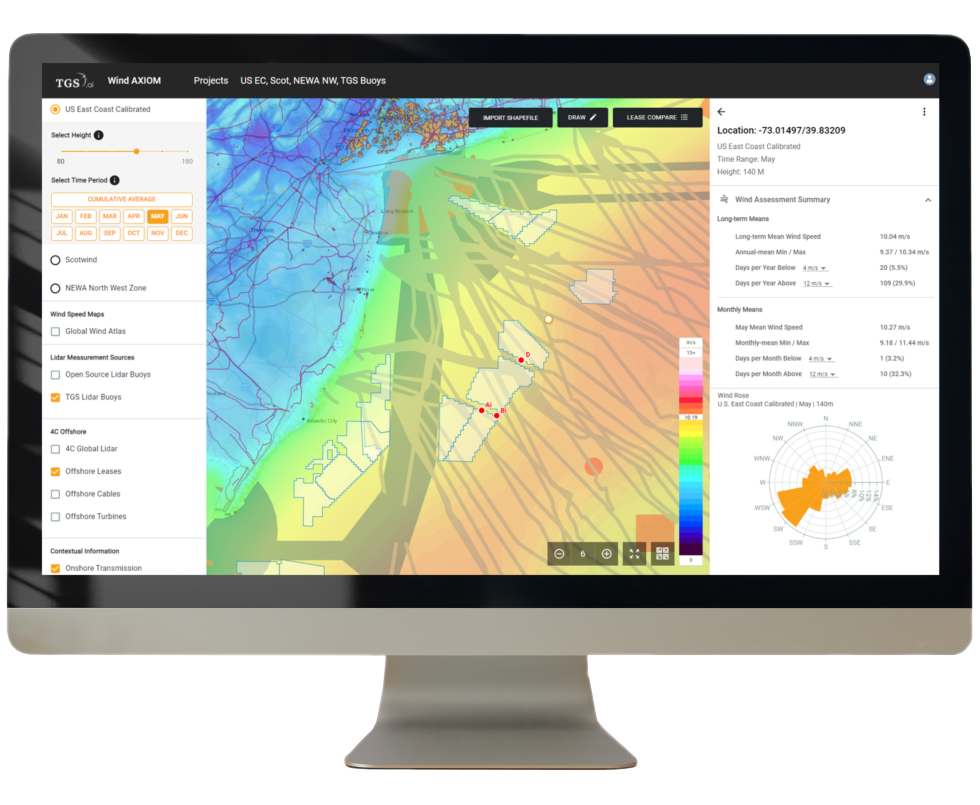 The web-based Wind AXIOM platform has an intuitive, easy to use interface for fast, sharable insights.