Carbon Capture and Storage
Carbon AXIOM
Insights from capture to container
An interactive solution for rapid CCS evaluation
Carbon AXIOM is a unique, new web-based platform designed to enable stakeholders to quickly evaluate permanent CO2 storage opportunities by leveraging the world's largest well data library. Our production and well data are merged to deliver key insights into potential storage volumes of CO2 storage containers, including fluid and reservoir properties. Carbon AXIOM provides an intuitive framework that seamlessly integrates subsurface and infrastructure data to help you make the sound business decision – which storage container is the most valuable?
CCS Insights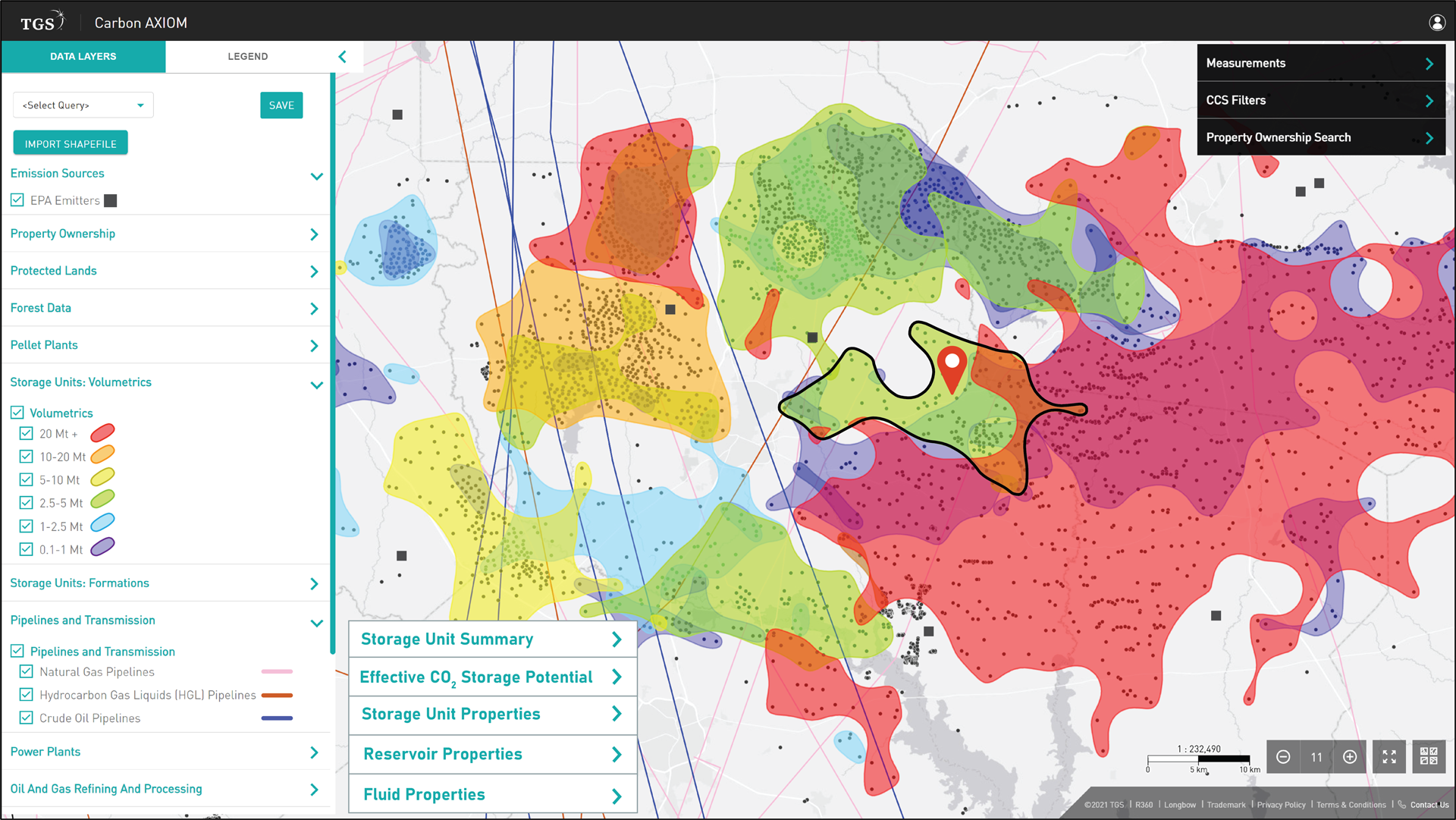 Contact Us
Get in contact with our CCS team to ask more about how we can help fill your data needs.
Carbon AXIOM™
Search for subsurface carbon storage solutions built from the world's largest library of well logs and production data.
View Insights

Take a Closer Look at Well Data Quality
Looking for Well Data insights? Choose Quality.
Learn More