Carbon Capture and Storage
Saline Aquifers
Insights from capture to container
Explore carbon storage potential of saline aquifers
CCS stakeholders can now assess carbon storage potential of saline aquifers along the Gulf Coast. Effective porosity, net formation thickness, and temperature and pressure models are combined to provide quantitative insights into CO2 storage capacity of saline aquifers. These saline aquifer models can be visualized and evaluated via our easy-to-use, interactive web platform, Carbon AXIOM.
Process
Seismic–well log tie
Stratigraphic interpretation of saline aquifer intervals
Petrophysical models – effective porosity, net thickness, temperature, pressure
Raster grid development of reservoir attributes
CO2 storage capacity calculation
Interactive reservoir attribute layers in Carbon AXIOM
Contact us to learn how Carbon AXIOM can help you analyze saline aquifers of interest.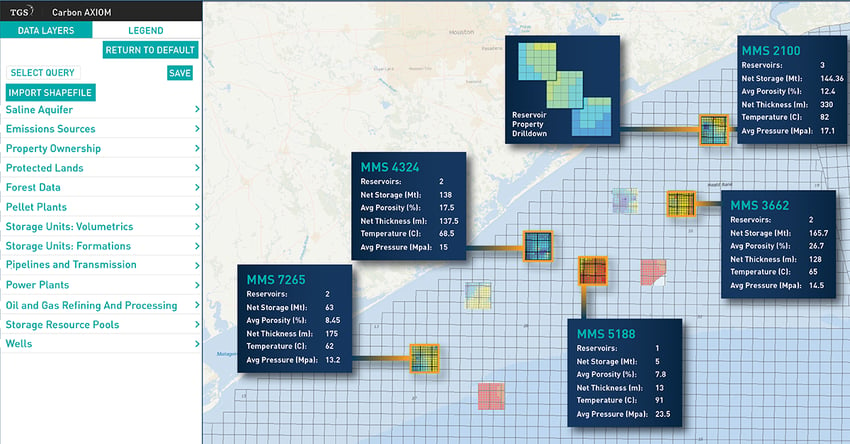 An example analysis of CO2 sequestration blocks offshore Texas waters utilizing Carbon AXIOM's technical data and analytical tools.

Contact Us
Get in contact with our CCS team to ask more about how we can help fill your data needs.
Carbon AXIOM™
Search for subsurface carbon storage solutions built from the world's largest library of well logs and production data.
View Insights

Take a Closer Look at Well Data Quality
Looking for Well Data insights? Choose Quality.
Learn More