Carbon Storage
Southern U.S. Carbon Storage Atlas
A valuable prospecting and screening tool for potential carbon storage sites.
Table of Contents
The Carbon Storage Atlas, explicitly designed as a screening tool for new CCS projects, consists of an interpretation data set delivered in an interactive digital atlas format. The unique value of the TGS Atlas lies in the standardized attributes that provide a basis for comparison of carbon storage opportunities over a large area. The data is visualized via our user-friendly Pathfinder app for instant, interactive analysis of potentially suitable areas for carbon storage.
The digital Atlas data includes consistent volumetrics with risk and confidence assessments and prospect ranking based on various criteria, along with supporting data appendices. The Southern U.S. Carbon Storage Atlas focuses on Enhanced Oil Recovery (EOR) and depleted reservoirs.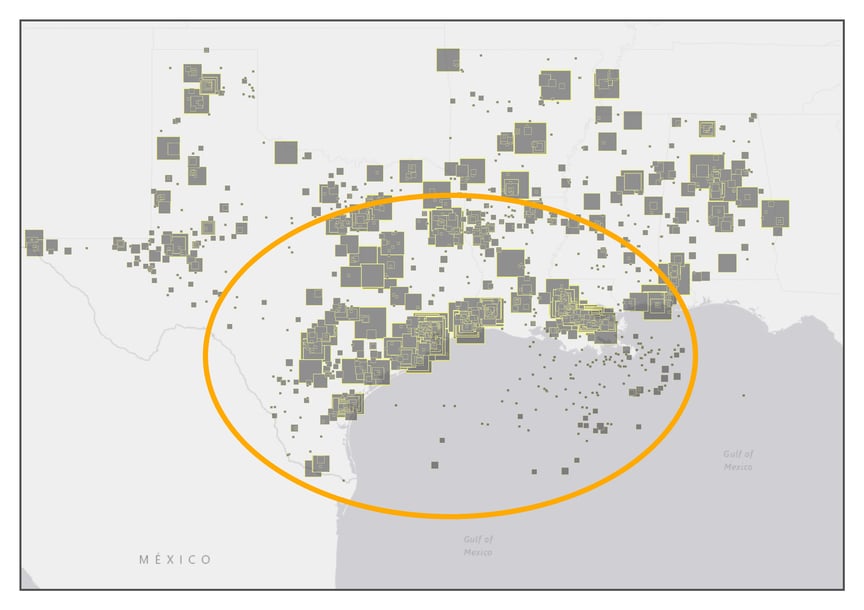 Benefits of the CO2 Atlas
---
The Atlas delivers estimates of storage capacity, uncertainties, risk elements, and documentation
Formation level CO2 storage estimates and EOR potential across southern onshore Texas, Louisiana, and Mississippi
Proprietary database of depleted reservoir potential for CO2 storage and EOR
Interactive web application with query and filter functionality as a convenient prospecting/screening tool
Monte Carlo volumetrics and standardized attributes for comparison of carbon storage opportunities
Emitters database with automated search functionality for nearby storage potential
Well density, injector locations, and surface information layers for additional context
Significant time and cost savings benefits compared with in-house first-pass research
How will the CO2 Atlas help you make decisions?
---
Solutions:
Focuses all required data in one easy-to-use database
Saves time and money in finding, compiling and analyzing the data
A user friendly web-based platform for:

Understanding spatial distribution of potential storage and EOR targets
Enabling quick comparison of various opportunities
Detailed emitter information and proximity to storage solutions
Data Sources for Storage Capacity Calculation
---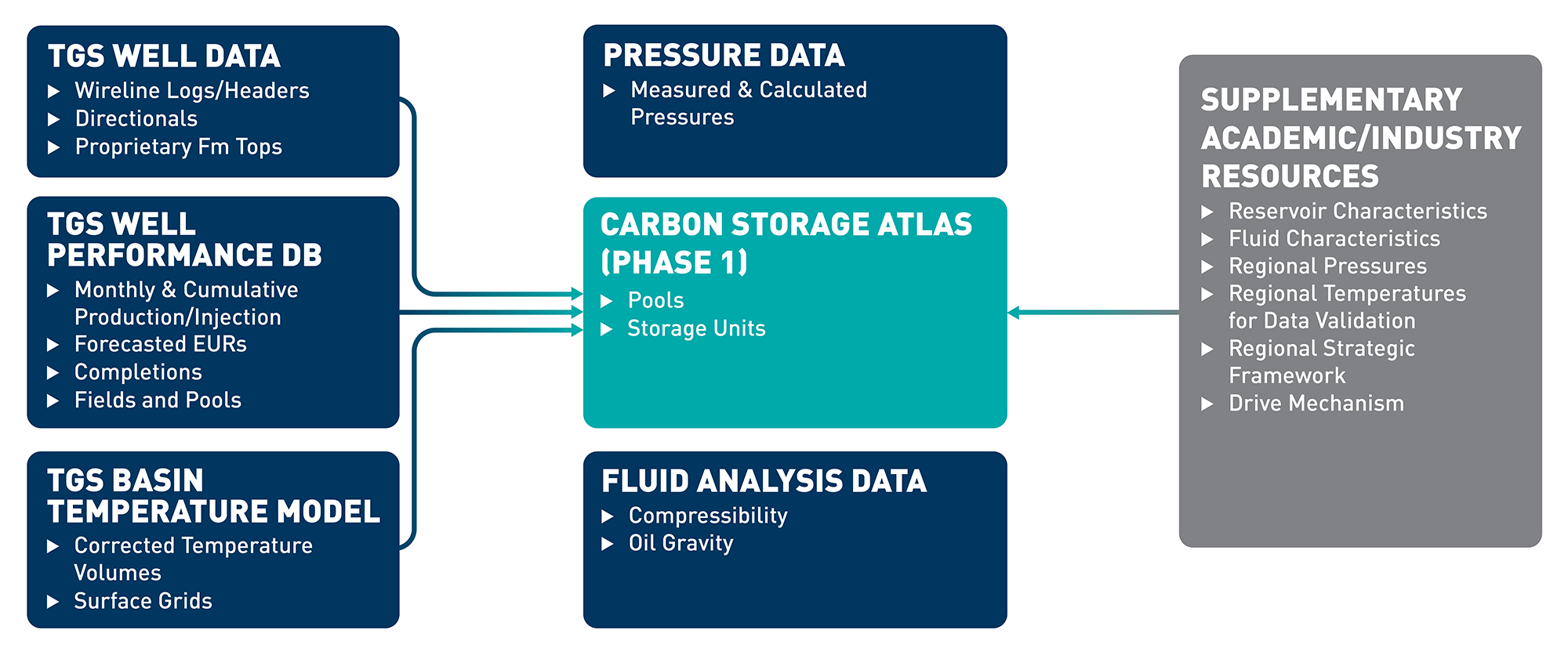 Contact us using the form on this page to learn more or to book a demo.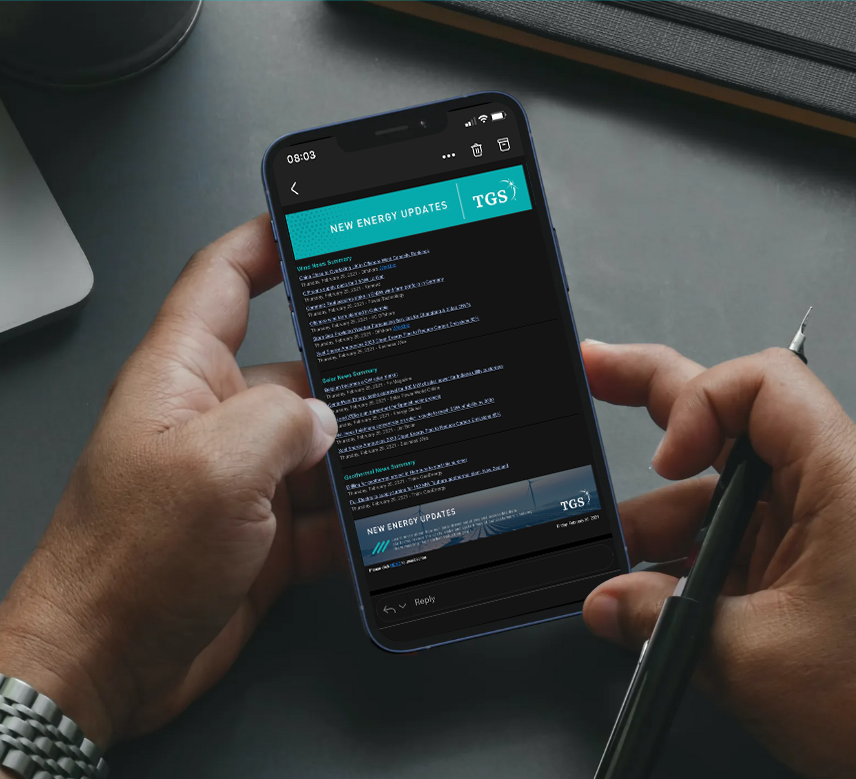 New Energy Updates
Subscribe to our daily e-newsletter providing you with the latest news in wind, solar, geothermal and CCS.
SUBSCRIBE
Contact Us
Get in contact with our New Energy Solutions team to ask more about how we can help you with your carbon capture and storage needs.
TGS Insights
Gain knowledge by exploring TGS featured insights articles in the latest industry and trade publications.
View Insights