HOUSTON, Texas (28 March 2022) – TGS, a global provider of energy data and intelligence, announces that it can now provide access to derivative standardized well data from Argentina's prolific Neuquén Basin in the Province of Mendoza through its branch in Argentina, NOPEC Geophysical. TGS-enhanced data such as standardized digital logs (LAS, LAS+, Mud LAS, Lith LAS), validated well headers, quality-controlled directional surveys and other available derivatives will be licensed and delivered to customers through its robust cloud-based R360 Platform.
The high-quality well data and seismic data will help deepen the geological understanding of the region and enable E&P companies maximize the potential for both conventional and unconventional resources in Mendoza's portion of the Neuquén Basin, home of the world class Vaca Muerta Formation. This data will complement existing 2D seismic coverage and support operators in assessing the potential in the blocks included in the province's open bid rounds.
Jan Schoolmeesters, Executive Vice President of Digital Energy Solutions at TGS, said: "We are pleased to offer access to both high-quality seismic and all available well data for onshore wells within this part of the Basin. This region has vast potential, and the combination of TGS' offerings will provide the most current understanding of geological knowledge and insight, allowing our customers to make better and more informed investment decisions."
View the energy data at https://www.tgsr360.com/.
TGS operates as NOPEC Geophysical in Argentina.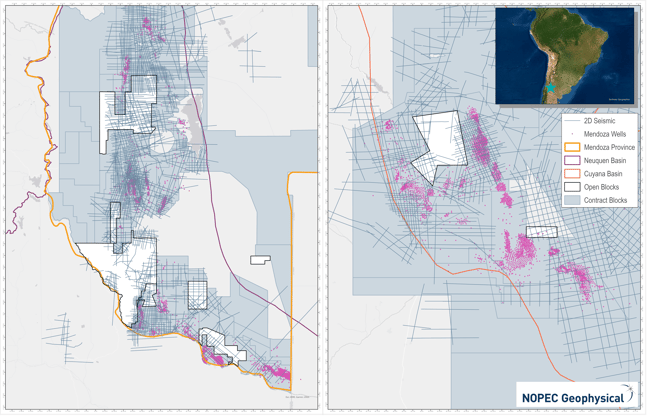 About TGS
TGS provides scientific data and intelligence to companies active in the energy sector. In addition to a global, extensive and diverse energy data library, TGS offers specialized services such as advanced processing and analytics alongside cloud-based data applications and solutions.
For more information, visit TGS.com or contact:
Jaclyn Townsend
VP, Marketing
jaclyn.townsend@tgs.com