West Africa Transform Margin
The West African transform margin (WATM) stretches from Sierra Leone in the west to Benin in the east. What was once frontier territory for oil and gas exploration has had some of the most exciting discoveries in recent years.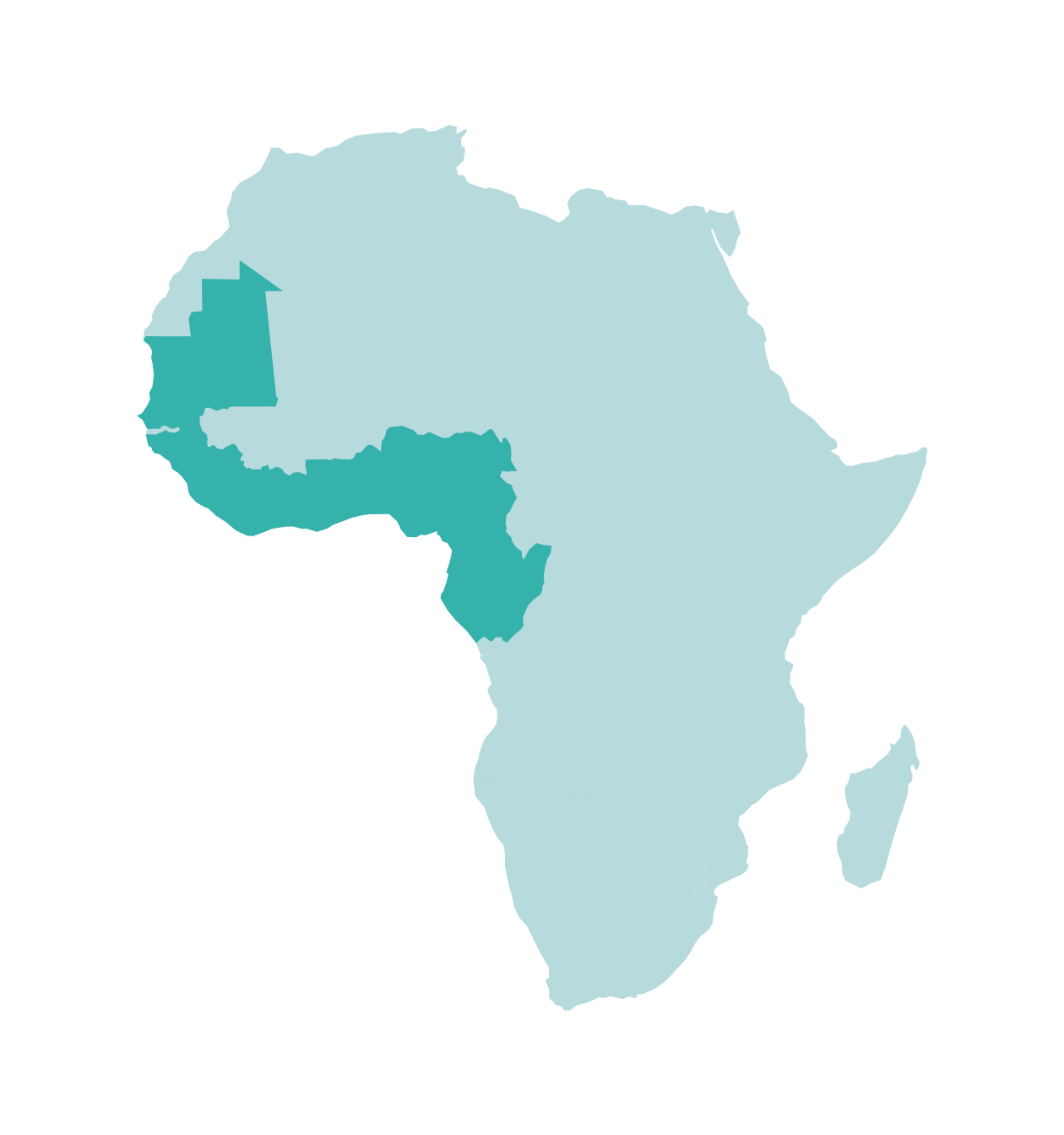 Data Coverage in the West African Transform Margin
Over 11,000

km²

of multi-client 3D seismic
Over 16,000 km of dense multi-client 2D seismic
Gravity and magnetics surveys
License round opportunities
31,350

km²

of 3D seismic (key reprocessing in 2022)
50,487 km of multi-client 2D seismic
Gravity and magnetic data
33 offshore blocks
17,874 km regional 2D multi-client seismic reprocessed in 2019
2,048 km legacy 2D seismic
82,000

km²

Multibeam and Seafloor Sampling (MB&SS)
1,223 active hydrocarbon seeps detected)
Interpretation products and drop coring
Regional 2D multi-client seismic

Recently reprocessed and merged into a 22,482 km dataset

Tano Basin remains the most prolific petroleum basin in Ghana

Proven, successful plays offshore Ghana
Togo
Recently reprocessed 2D seismic 4,946.5 km
Pre-Stack Time & Depth (PSTM/PSDM) products
Gravity and magnetic shipborne data
Oil has been discovered, and source rock material tested in wells on the shelf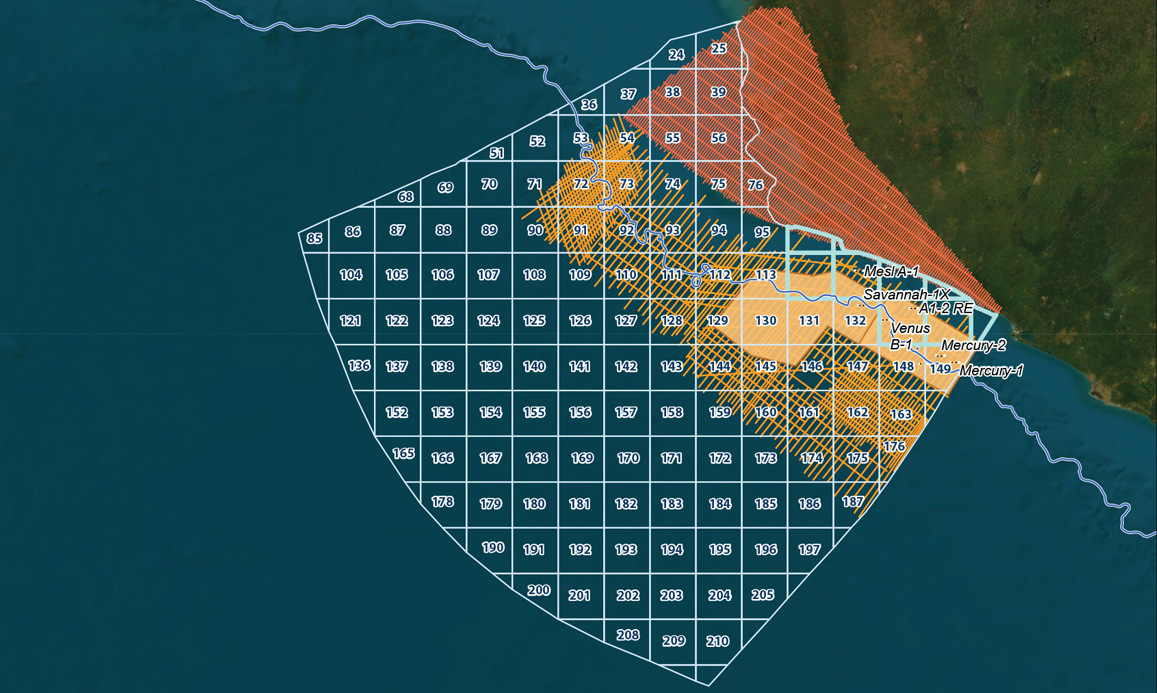 Sierra Leone 5th License Round
The Government of Sierra Leone has extended the timeframe of the 5th Offshore License Round. This extension is to accommodate the increased interest from International and National Oil Companies and provide them with additional time to continue their technical evaluation in the area. TGS offers 2D and 3D seismic to evaluate key blocks in this round.
Liberia Direct Negotiations
The LPRA has announced an indefinite extension to direct negotiation on all blocks over the Harper and Liberia basins within the offshore Liberia acreage. Thirty-three blocks are open for negotiation. The new block demarcation followed an update to the petroleum bill in 2019, with a maximum block size of 3,500 km². TGS holds a range of multi-client seismic data across the tendered acreage to support the blocks on offer in both basins, including recently reprocessed 3D seismic.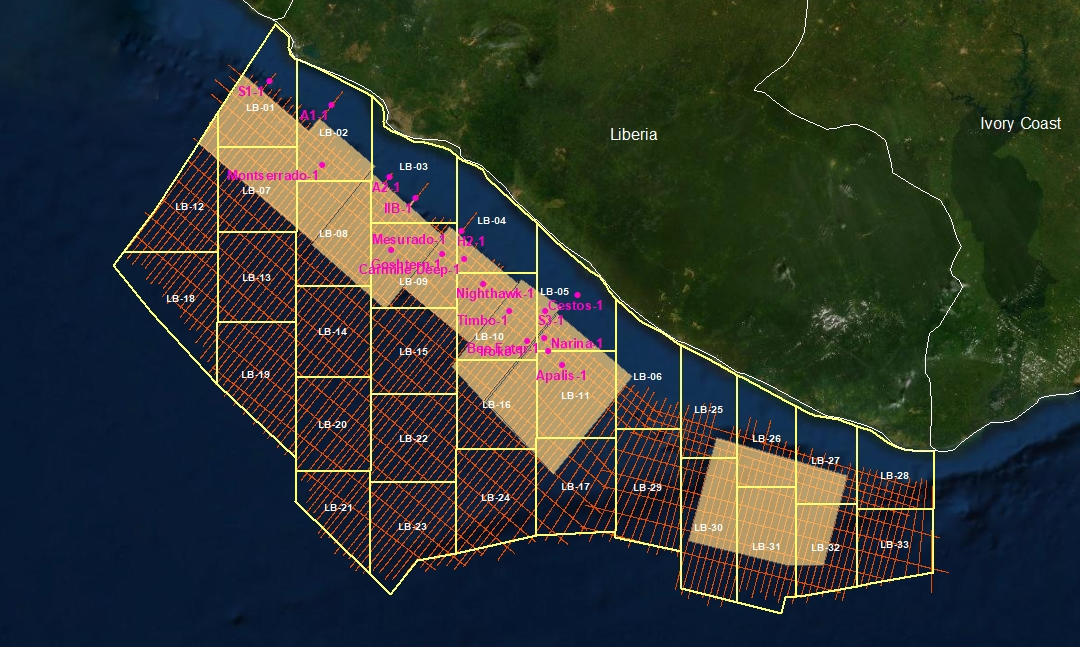 Northwest Africa

West African Salt Basins

Southwest Africa

East Africa

Mediterranean and Middle East
Northwest Africa
West African Salt Basins
Southwest Africa
East Africa
Mediterranean and Middle East