HOUSTON, Texas (17 August 2023) – TGS, a global provider of energy data and intelligence, announced today a strategic partnership with ROGII Inc. to jointly provide an integrated solution that allows engineers and geologists to easily access TGS licensed well data within ROGII's cloud-based platform, Solo Cloud. This will enable customers to quickly identify the right data for their geosteering and well planning workflows.
ROGII Inc. focuses on creating a multi-disciplinary, collaborative environment through Solo Cloud, ensuring geoscientists, drillers, completions engineers and many more can work together in on one centralized dataset. Its intuitive interface, featuring automatic data loading and project synchronization, ensures rapid access to the latest information, minimizing complexity and enhancing productivity.
TGS well data can be accessed within ROGII's Data Manager application by enabling the TGS wells layer on the map to observe the diversity of the dataset. Logging into the user's respective TGS account provides seamless access to importing data directly into a project within their Solo Cloud account or examining it with the gun barrel plot feature.
Jan Schoolmeesters, EVP of Digital Energy Solutions at TGS, said, "Our partnership with ROGII marks a significant step in enhancing the accessibility and usability of valuable well data for drilling engineers and development geologists. This collaboration aligns seamlessly with TGS's commitment to providing cutting-edge solutions that empower professionals to make smarter, more informed decisions."
Julian Stahl, Vice President of Global Sales at ROGII, said, "We are excited to release this new partnership to our mutual end-users. TGS's extensive, curated well database powered by ROGII's automated, machine learning workflows will take well placement analytics to the next level. We constantly strive to reduce clicks for our users. This seamless, backend database integration will greatly reduce ETL workflows across the geoscience discipline."
With the largest subsurface dataset in the energy industry, TGS uniquely combines unparalleled volumes of quality-controlled well data with proven geological expertise. For more information, visit TGS Well Data online at https://www.tgs.com/well-data-products.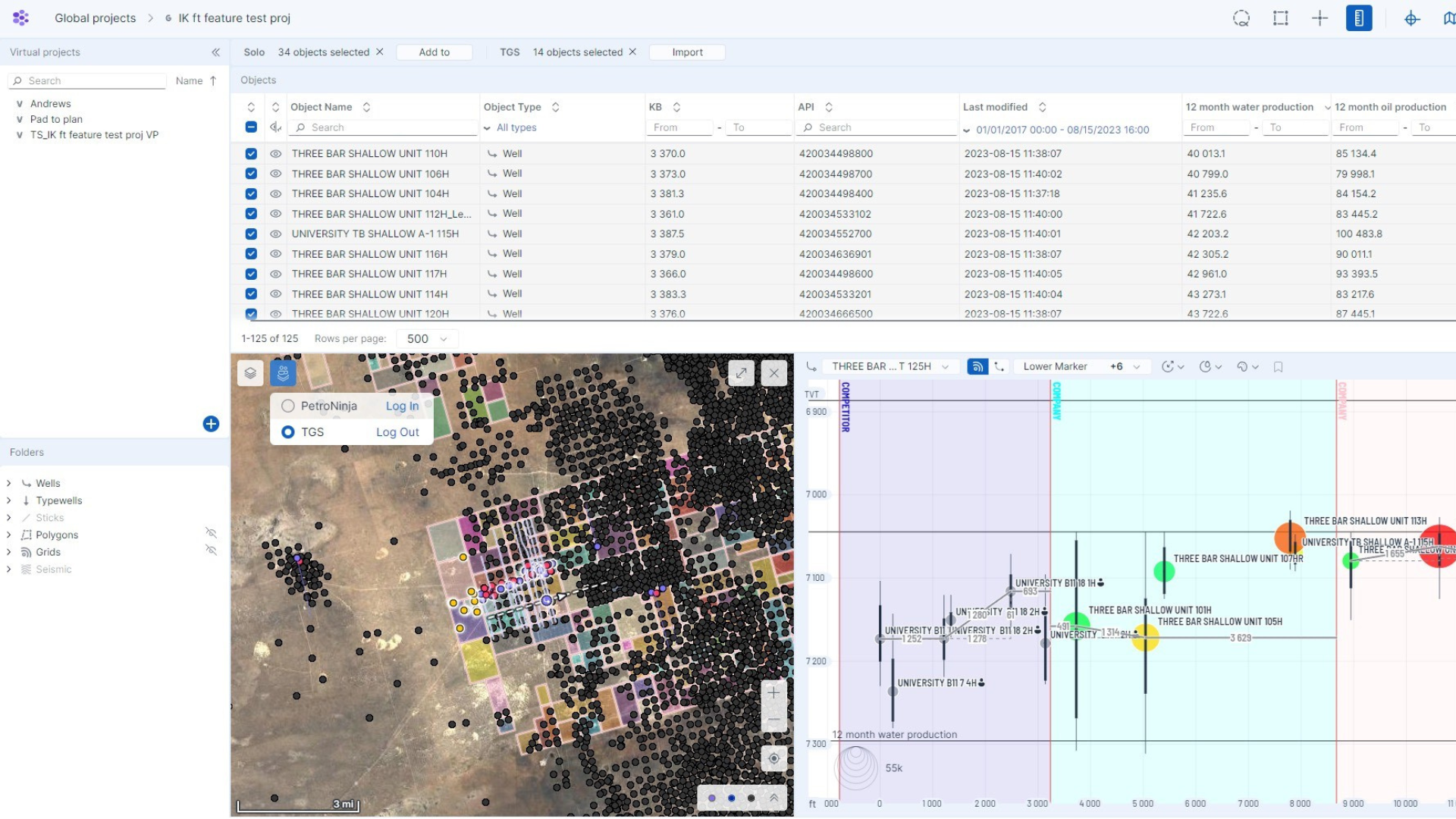 About TGS
TGS provides scientific data and intelligence to companies active in the energy sector. In addition to a global, extensive and diverse energy data library, TGS offers specialized services such as advanced processing and analytics alongside cloud-based data applications and solutions. For more information about our products and services and who we are, visit TGS.com.
For media inquiries, contact:
Jaclyn Townsend
VP, Marketing
jaclyn.townsend@tgs.com