HOUSTON, Texas (14 September 2023) – TGS, a leading provider of energy data and intelligence, is excited to announce that it can now provide access to derivative standardized well data from ~300 wells in Trinidad and Tobago onshore and offshore basins. TGS well packages are interpretation-ready and include products such as standardized digital logs (LAS, LAS+, Mud LAS, Lith LAS), validated well headers, quality-controlled directional surveys, and other available derivatives. Well packages will be licensed and delivered to customers through TGS' cloud-based R360 Platform.
High-quality well data will further enhance geological understanding of the area and enable E&P companies to maximize the potential for deepwater discoveries in one of the world's most prolific exploration basins. This data will complement existing TGS 2D seismic coverage and wide-ranging basin studies offshore Trinidad and Tobago and support operators in assessing prospectivity in blocks included in the upcoming Shallow Water Bid Round.
Jan Schoolmeesters, Executive Vice President of Digital Energy Solutions at TGS, said: "In addition to high-quality seismic data, we are pleased to offer a standardized well data catalog for both onshore and offshore wells in Trinidad and Tobago. Our well data processing enables customers to start interpretation right away, ultimately enhancing their ability to evaluate exploration opportunities and block prospectivity for current and future licensing rounds."
View the data at https://www.tgsr360.com/.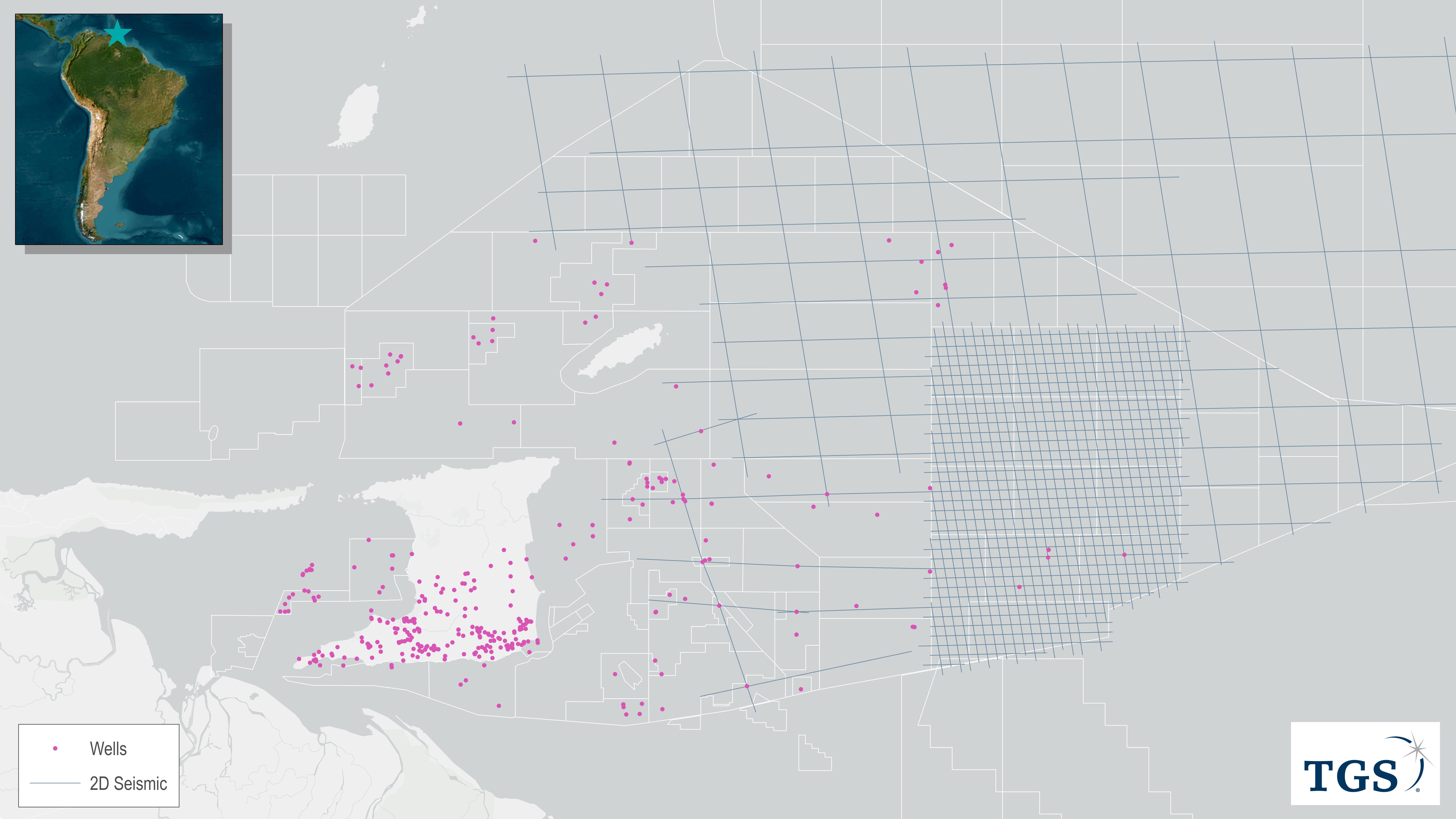 About TGS
TGS provides scientific data and intelligence to companies active in the energy sector. In addition to a global, extensive and diverse energy data library, TGS offers specialized services such as advanced processing and analytics alongside cloud-based data applications and solutions. For more information about our products and services and who we are, visit TGS.com.
For media inquiries, contact:
Jaclyn Townsend
VP, Marketing
jaclyn.townsend@tgs.com