OSLO, Norway (6 July 2023) – TGS, a leading provider of energy data and intelligence, today announced an extensive West Coast India seismic processing project that complements the India East Coast 2Dcubed project from 2022.
The project encompasses all available 2D seismic data across over three-quarters of a million square kilometers offshore India's west coast. TGS will utilize its proprietary 2Dcubed technology to create a single, conformable, easily-accessible pseudo-3D dataset. This product is designed to encourage and assist exploration endeavors offshore India.

Will Ashby, Executive Vice President for the Eastern Hemisphere at TGS, commented, "India is now the most populous country in the world; along with its fast-paced economic growth, energy consumption is expected to grow by around 3% per annum through to 2040. Increasing India's exploration and production footprint is critical to the country's energy security strategy. TGS' investment in data offshore India will ultimately help to increase access to reliable and affordable energy."

This new dataset is TGS's latest initiative to provide subsurface data to enhance exploration potential offshore India. It will provide coverage offshore Kutch Saurashtra, Mumbai, Kerala-Konkan Basins, and the Gulf of Mannar. The data uplift will allow local and international companies to develop structural and geological models in their pre-study evaluation process using one conformable 3D volume. It will increase confidence in license-round decision-making processes and support further exploration.

2Dcubed is a unique technology from TGS for generating a 3D seismic migration volume from a set of 2D and 3D seismic lines. An advanced structurally conformable interpolation algorithm revitalizes existing 2D multi-vintage and 3D data. The resultant volume can be used for regional interpretation and optimizing subsequent 3D and 2D survey designs. TGS has completed similar scale projects offshore East Coast India and other areas in Asia Pacific, including Indonesia, Timor-Leste, and Australia. The same technology has been applied throughout the Norwegian and UK North Seas.

The project is scheduled to be completed by Q3 2024, with the first deliverables available to the industry by Q1 2024.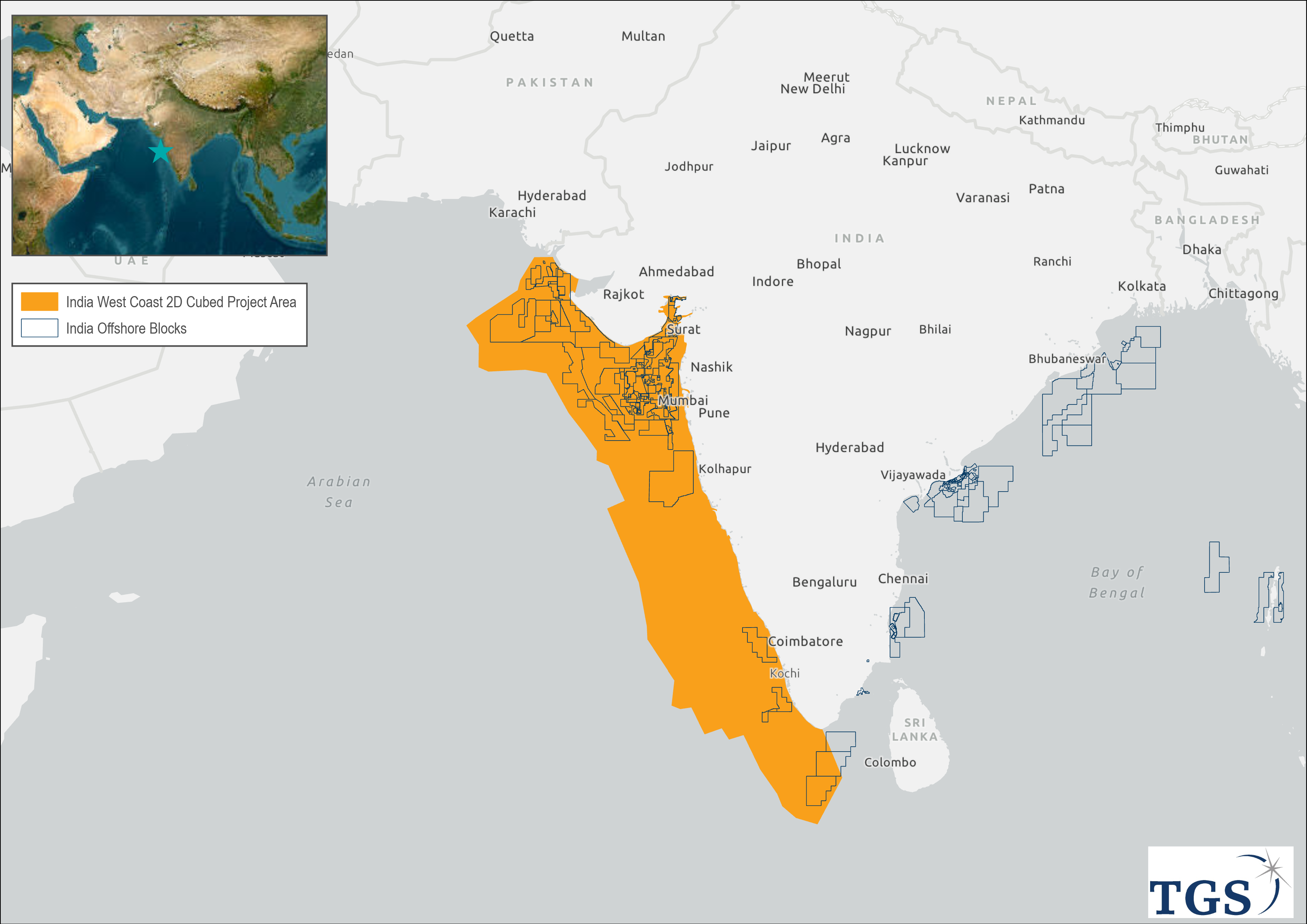 About TGS
TGS provides scientific data and intelligence to companies active in the energy sector. In addition to a global, extensive and diverse energy data library, TGS offers specialized services such as advanced processing and analytics alongside cloud-based data applications and solutions. For more information about our products, services, and who we are, visit TGS.com.
For media inquiries, contact:
Jaclyn Townsend
VP, Marketing
jaclyn.townsend@tgs.com