HOUSTON, TX (23 January 2022) – TGS, a global provider of energy data and intelligence, today announced it has licensed its Utica 3D Merge survey to analyze the potential for carbon capture utilization and storage usage. This high-resolution, wide aperture survey encompasses 3,150 square kilometers and offers a number of prospective reservoir targets for CO2 sequestration in multiple Devonian, Silurian, Ordovician and Cambrian horizons.
Deeper reservoir targets in the Ordovician Knox, Beekmantown, Rose Run Sandstone, and the Cambrian Mt. Simon Sandstone have significant potential for carbon storage but are underexplored by conventional hydrocarbon drilling in the region, requiring a large continuous 3D footprint for accurate subsurface characterization. Therefore, modern 3D seismic data will be critical in evaluating and de-risking subsurface storage targets for CCUS projects as critical reservoir and structural elements must be understood before submission of the EPA's Class VI permit.
Jan Schoolmeesters, EVP of Digital Energy Solutions at TGS, said, "We're pleased that our vast onshore data library is helping operators with their CCUS planning and initiatives. TGS is actively leveraging its industry-leading well and seismic library, it's unique Basin Temperature Models and subsurface interpretation in nearly every major onshore basin to prospect for storage sites and deliver critical insights through its interactive platform, Carbon AXIOM, which combines subsurface suitability analysis with critical above ground intelligence."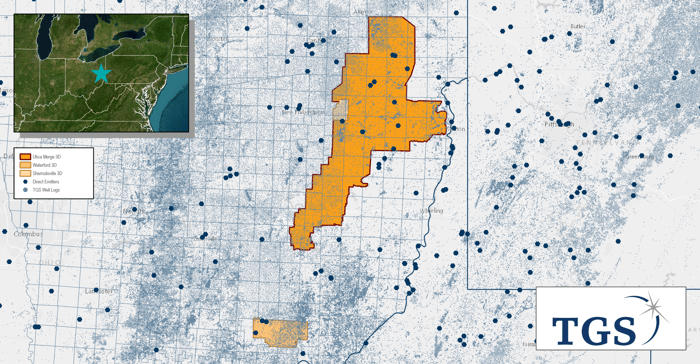 About TGS
TGS provides scientific data and intelligence to companies active in the energy sector. In addition to a global, extensive and diverse energy data library, TGS offers specialized services such as advanced processing and analytics alongside cloud-based data applications and solutions.
For more information, visit TGS.com or contact:
Jaclyn Townsend
Director, Corporate Marketing
jaclyn.townsend@tgs.com