Multiple imaging is shot-based migration (like shot-based RTM and WEM).
For primary migration, the source side is point source and receiver side is primary data. For multiple imaging, the source side is an array source (primary, down-going wavefield or receiver ghost). So we have 3 types of multiple imaging:
Source side is primary, Receiver side is multiples from SRME
Source side is Down-going wavefield, Receiver side is Up-going wavefield
Source side is receiver ghost wavefield, Receiver side is deghosted wavefield. It is similar to Up-Down multiple imaging.
Imaging with Multiples on Single Sensor Data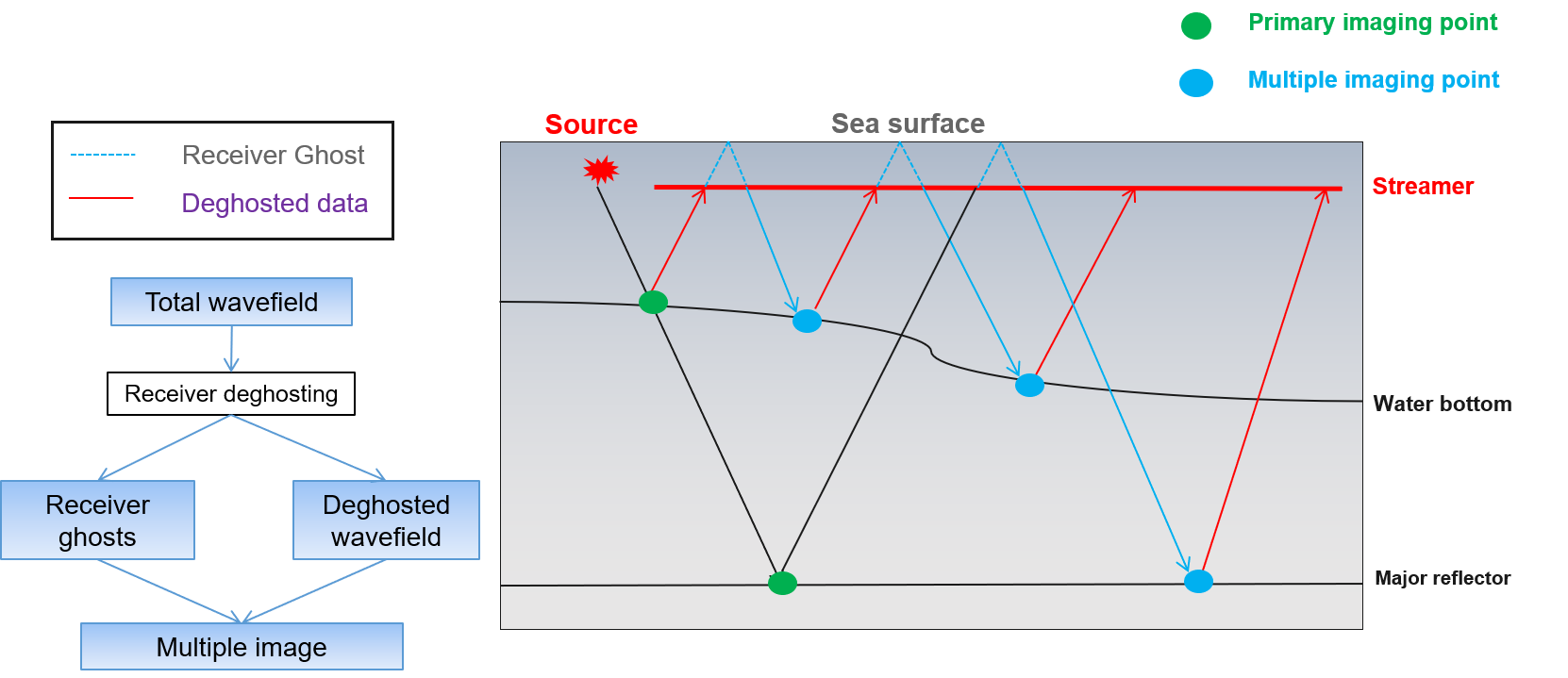 Imaging with Multiples - depth slice 800m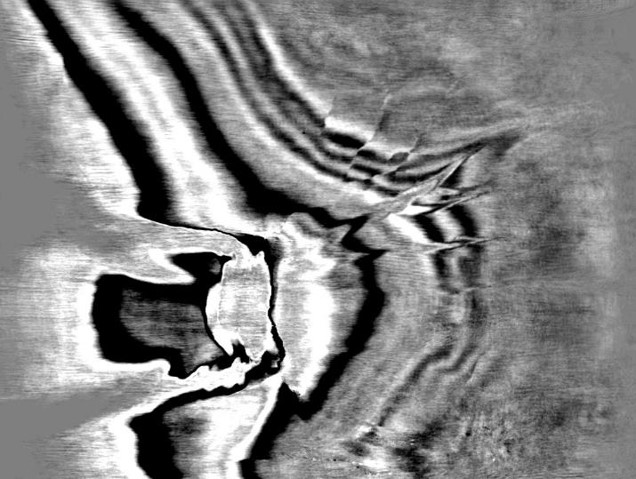 Inline: Image Using Primaries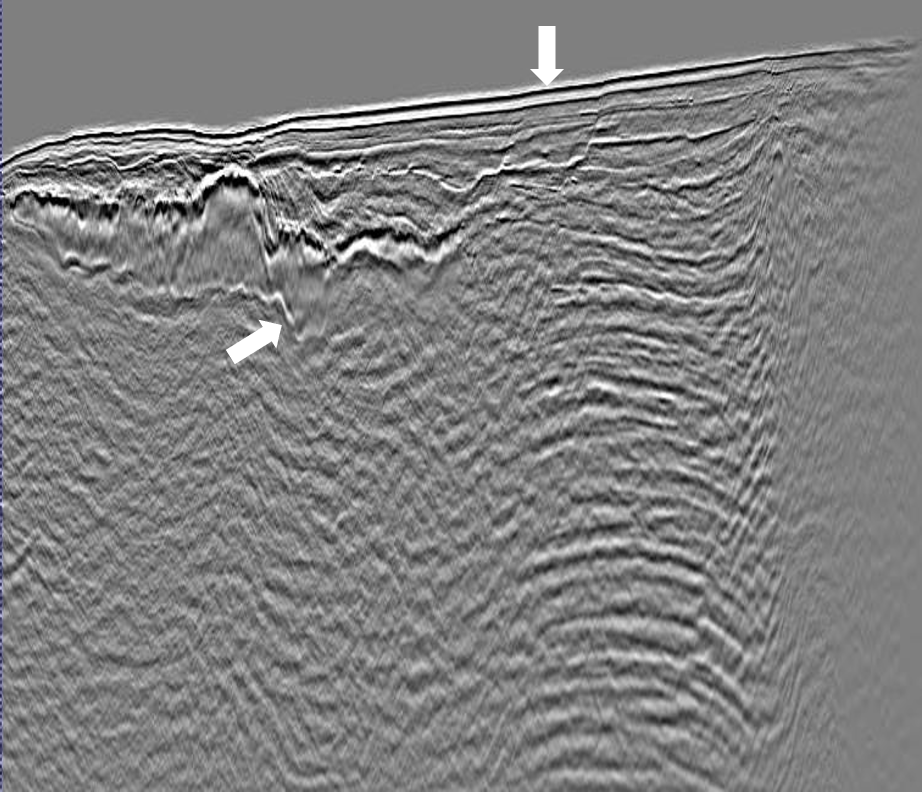 Imaging with Multiples – crossline display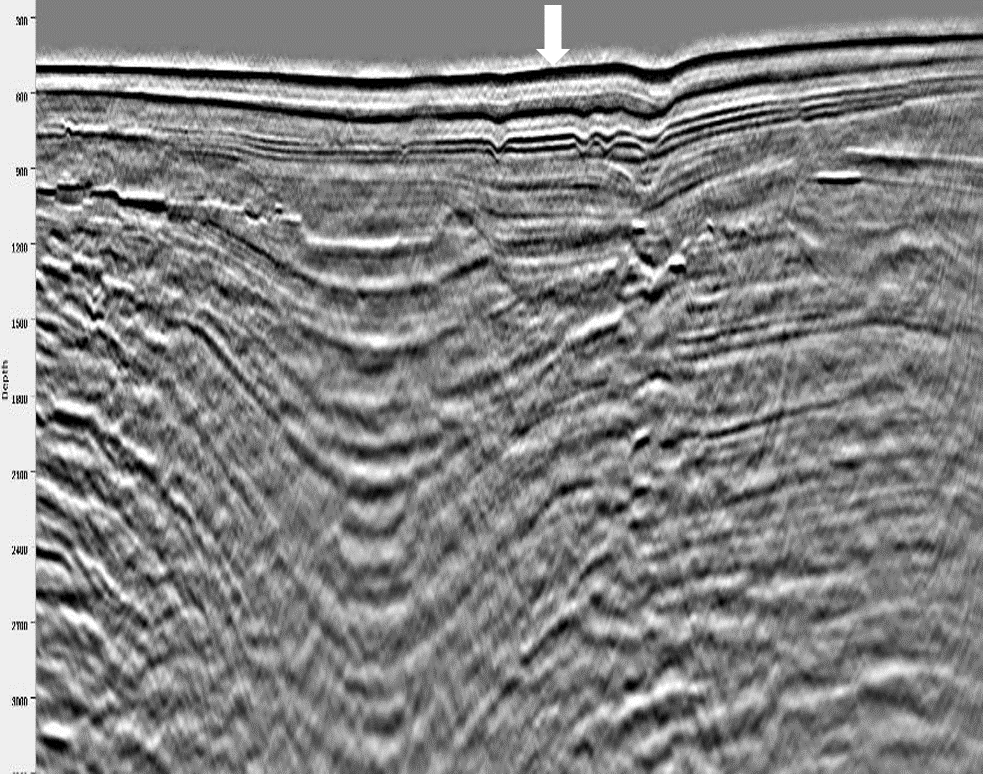 Need Help or More Information?
TGS offers subsurface data, including seismic, magnetic and gravity data, multibeam and coring data, digital well and production data as well as processing and interpretation from deepwater offshore to conventional and unconventional onshore plays.
Let's Talk Subsurface Data