Deblending
There are two main ways to approach the separation of simultaneous source data
Acquisition with blended sources is a way to efficiently acquire high-density seismic data
The overlapping sources must be separated (deblended) before the data can be processed further. TGS has a range of deblending algorithms well suited to different types of acquisition, such as marine streamer and ocean bottom node data, as well as different geological settings:
Multidomain Coherency Filtering (MCF)

uses the unique High-Resolution Moveout Transform (HMT) to separate continuously recorded overlapping shots records.



Enhanced Adaptive Subtraction (EAS)

performs source separation using state of the art denoise and adaptive subtraction techniques.



Pure and hybrid Inversion

based deblending schemes in the sparse Tau-P and 3D FK domains efficiently separate any number of overlapping sources.
Example Set 1:
Atlantic Margins - Multidomain Coherency Filtering


Difference Section [Before]-[After]

---
Example Set 2:
Atlantic Margins – Multidomain Coherency Filtering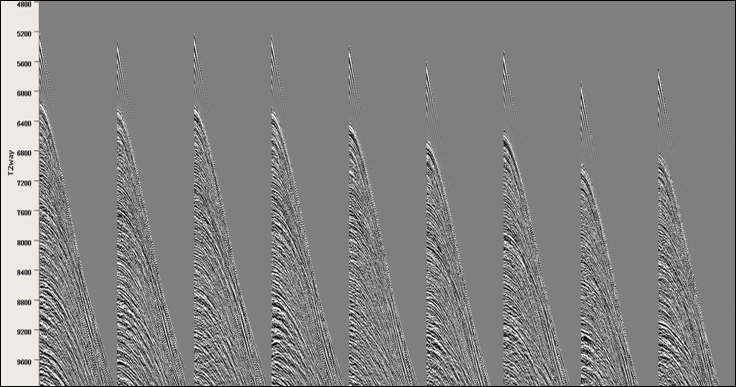 ---