Basin Temperature Modeling
High-Quality Temperature Data for Assessing Sedimentary Basins
Understanding temperature variation across a basin is a fundamental component of successful onshore hydrocarbon exploration

These large scale temperature models, built by the industry's largest subsurface data library are designed to significantly enhance exploration success. TGS has developed the MaxG methodology for generating consistent 3D Basin Temperature Models using our vast data library, delivered in industry standard SEG-Y format for easy integration and versatile use.
Unlike other methods, TGS' MaxG method calibrates the interval geothermal gradient models to the maximum of the layer bottom hole temperature data and incorporates lithofacies variations to provide a more efficient and cost-effective solution.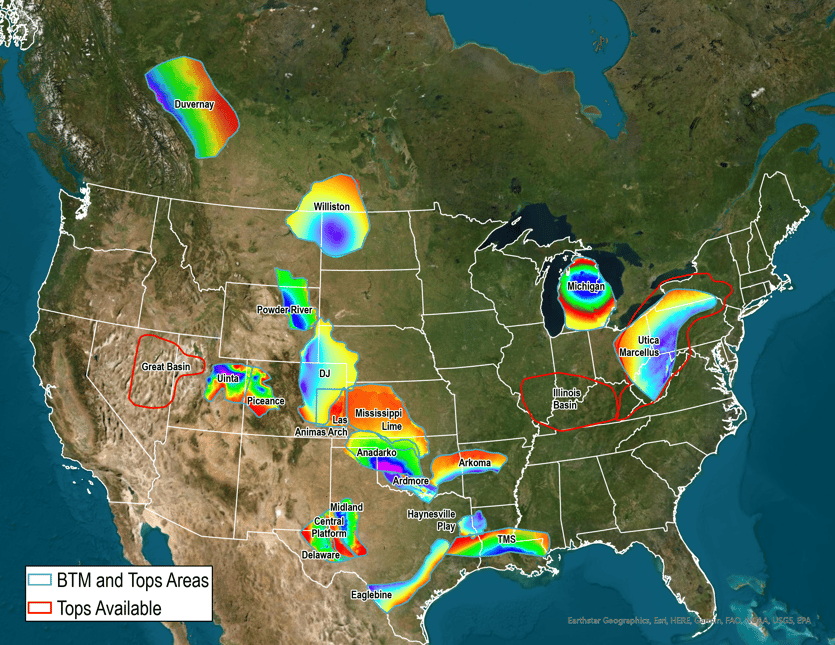 ---
Deliverables
Indexed and QC'd BHTs, mud weight, elevation data, and Time Since Circulation values for approximately 10,000 logs
A consistent set of litho-stratigraphic picks for 2,000-5,000 wells
Depth and temperature grids for each litho-stratigraphic surface
4 temperature volumes for the basin in SEG-Y format
BTM report and Tops report
Benefits
Quality Assurance

– all data has been validated by our technical specialists and integrated with our advanced interpretation techniques

Saves time

– an easy to load Basin Temperature Model that affords Geoscientists more time to evaluate the basin and spend less time managing data

Saves money

– provides better value for money than purchasing each element separately.

Easy to Use

– delivered in industry standard formats allowing ease of loading into any software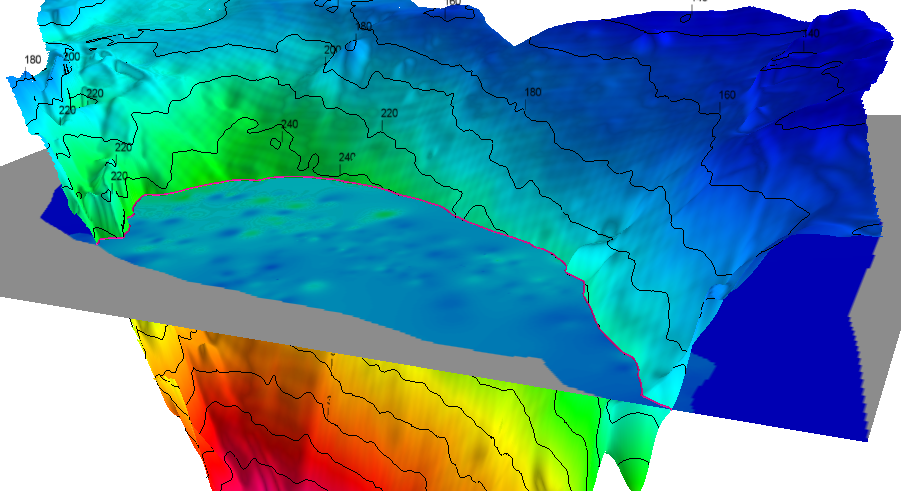 Onshore Basins
TGS' has BTM's across many prolific US Onshore Basins; including Anadarko, Permian, and Powder River Basin.
Learn More