The world's largest library of well logs and basin models
Our interpretive products encompass 21 North American basin models and are created by our in-house geologists using a consistent interpretation method. All TGS geological data is ready-to-deliver or made to order through R360TM or the TGS Data Lake API (including OSDU).
Source Logs
Our industry-leading library of subsurface data includes global coverage of rasters, digital logs, and stratigraphic models, providing valuable insights for the best subsurface understanding.
23% more rasters than state agencies
5x more digital wells onshore, 7x more digital wells in key basins
Over 60 types of well logs:

Standard: GR/SP, RES, DEN, NEUT, SON
Specialty: MUD, LITH + comments, composites, check shot, porosity, etc.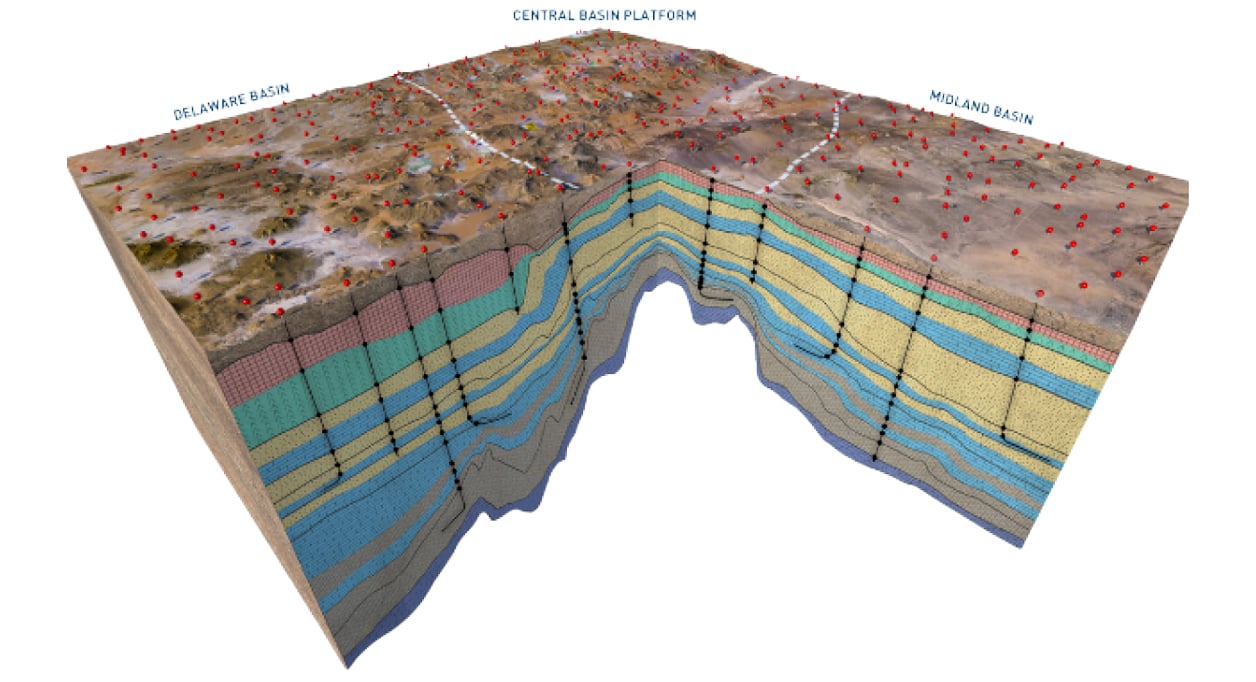 Stratigraphic Models
We offer interpretation of high value formation tops for unconventional basins.
Stratigraphic framework interpreted by experts across 21 North American basins

Consistent set of formation top picks defined to precise stratigraphic units with optimal production statistics

Detailed report for each model

Geologic history

Production statistics

Interpretation and QC workflow

Basis for top picks

Regional cross sections





Attribute Volumes:

Constructed from formation tops integrated with BHTs from TGS' Stacked Headers

Cubes Available: Temperature, Mud Weight, Total Organic Carbon (TOC)
Stacked Headers
Our stacked headers provide quality log parameters for top-to-bottom log correction and analysis for every run.
Digitized log header information from all runs instead of only the deepest

Extensive quality control, ensuring outliers are reviewed and rectified, when necessary, with the focus on providing the data as logged

Easy consumption within projects

Including, but not limited to:

Wellbore diameters

Temperature measurements

Drilling fluid properties

Mud resistivity variations

Casing characteristics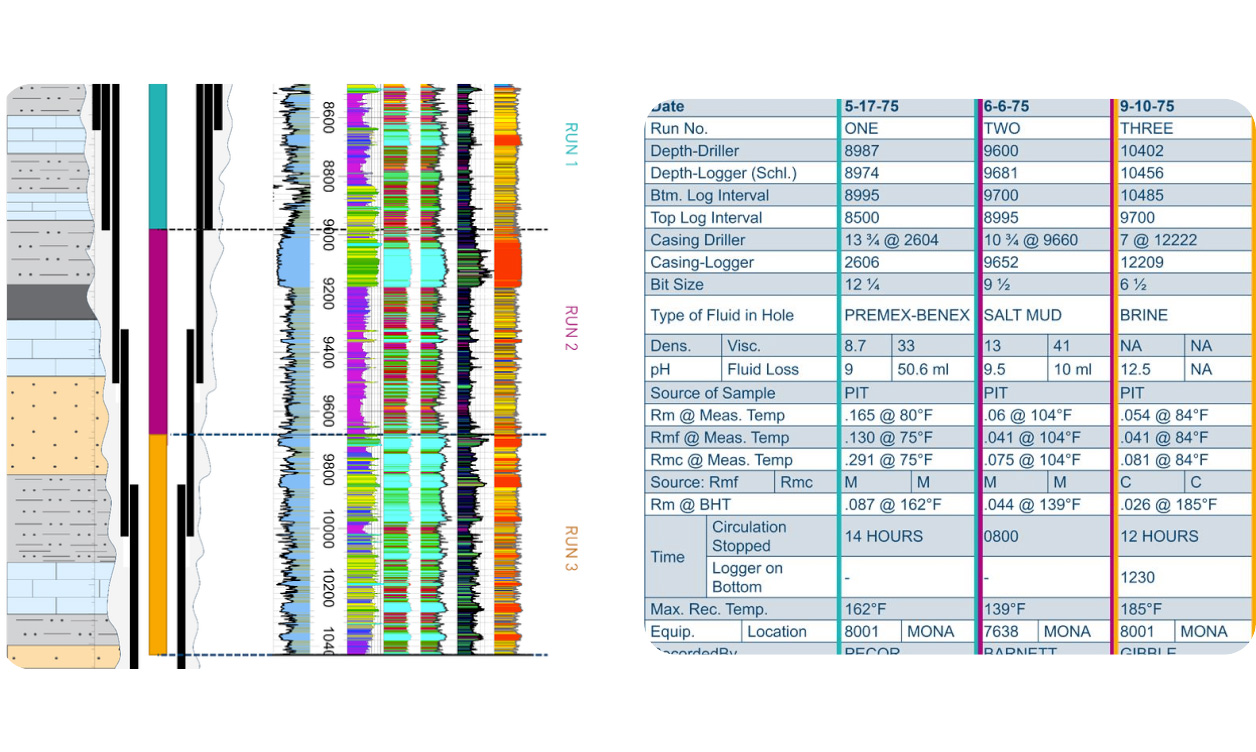 Speak to a Specialist
Interested in a product demo or trial? Let us know your needs and we'll connect you to the right person on our Well Data Products team.