Industry-leading visualization and analytics tools for well data
We hold the industry's largest well data library comprised of over100 years of public and non-public sources, providing you with valuable insights for the best subsurface understanding.
Location Data
Our well locations are orthorectified and DEM-validated to ensure accuracy.
Complete validated well system

Keep an eye on drilling activity with TGS daily permits
Drill down to the completion level with casing and perforation data

Correct well locations

88% of state well locations corrected by TGS
50% of wells moved 100 ft or more from state location

Directional surveys

Fully digital, composited from top to bottom
TGS identifies 20% more wellbores and assigns logs and surveys to the correct wellbores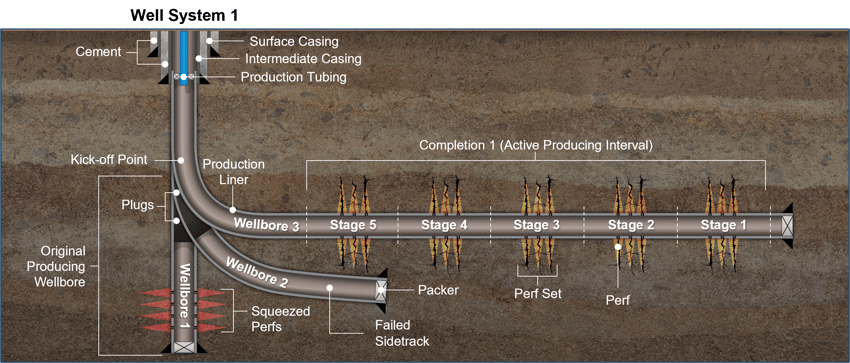 Production Data
Our production data unlocks key insights to benchmark, predict, and optimize assets.
Nationwide well and monthly production data (includes non-public historical production data – TX, NM)
Clean and workflow-ready well header dataset
Industry-exclusive production volumes at the wellbore level, powered by TGS proprietary lease-to-well allocation algorithms
Quickly analyze wells with normalized well performance statistics and KPIs for all producing wells
Evaluate future well performance with forecasted monthly volumes, EURs, and performance statistics for all active wells
Analyze unconventional assets with standardized completion attributes and performance KPIs tied to the correct wellbore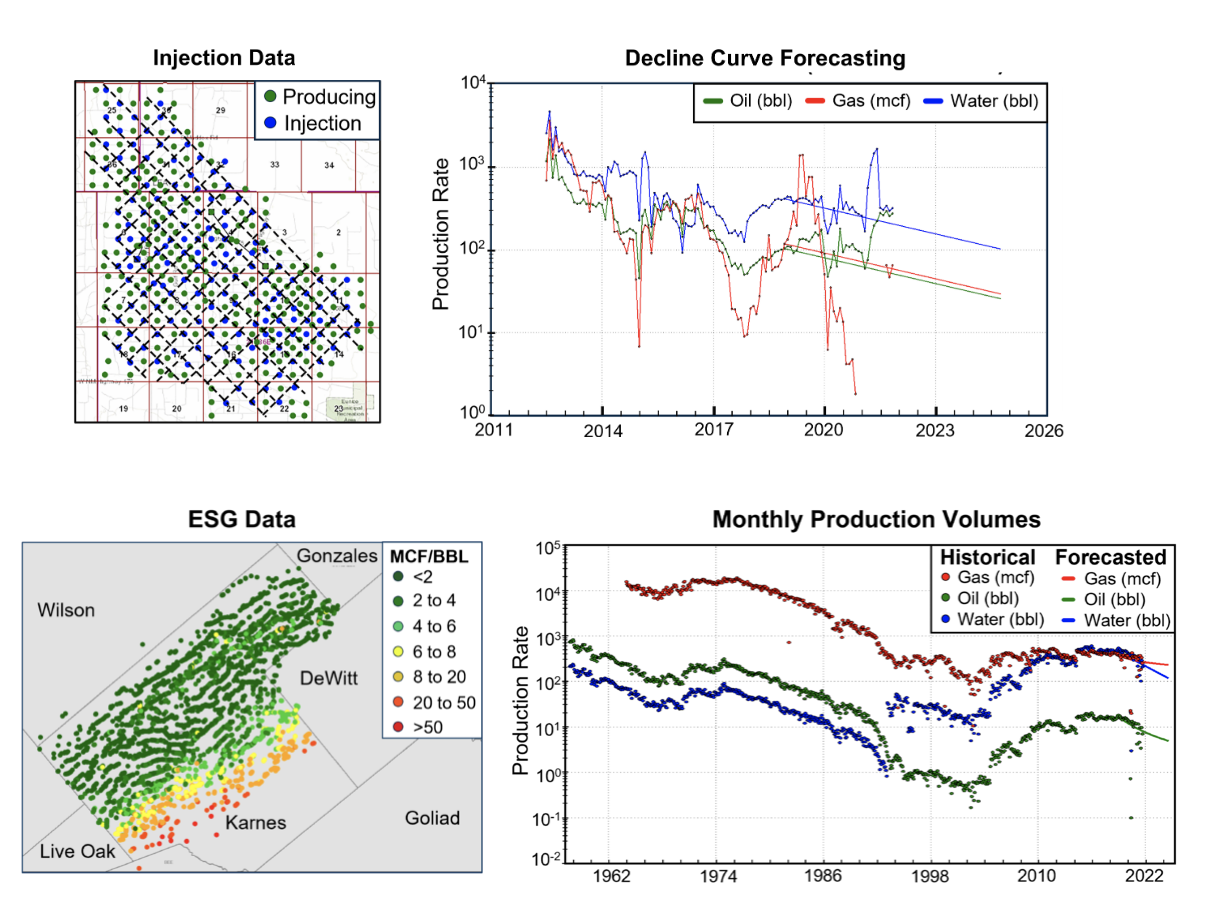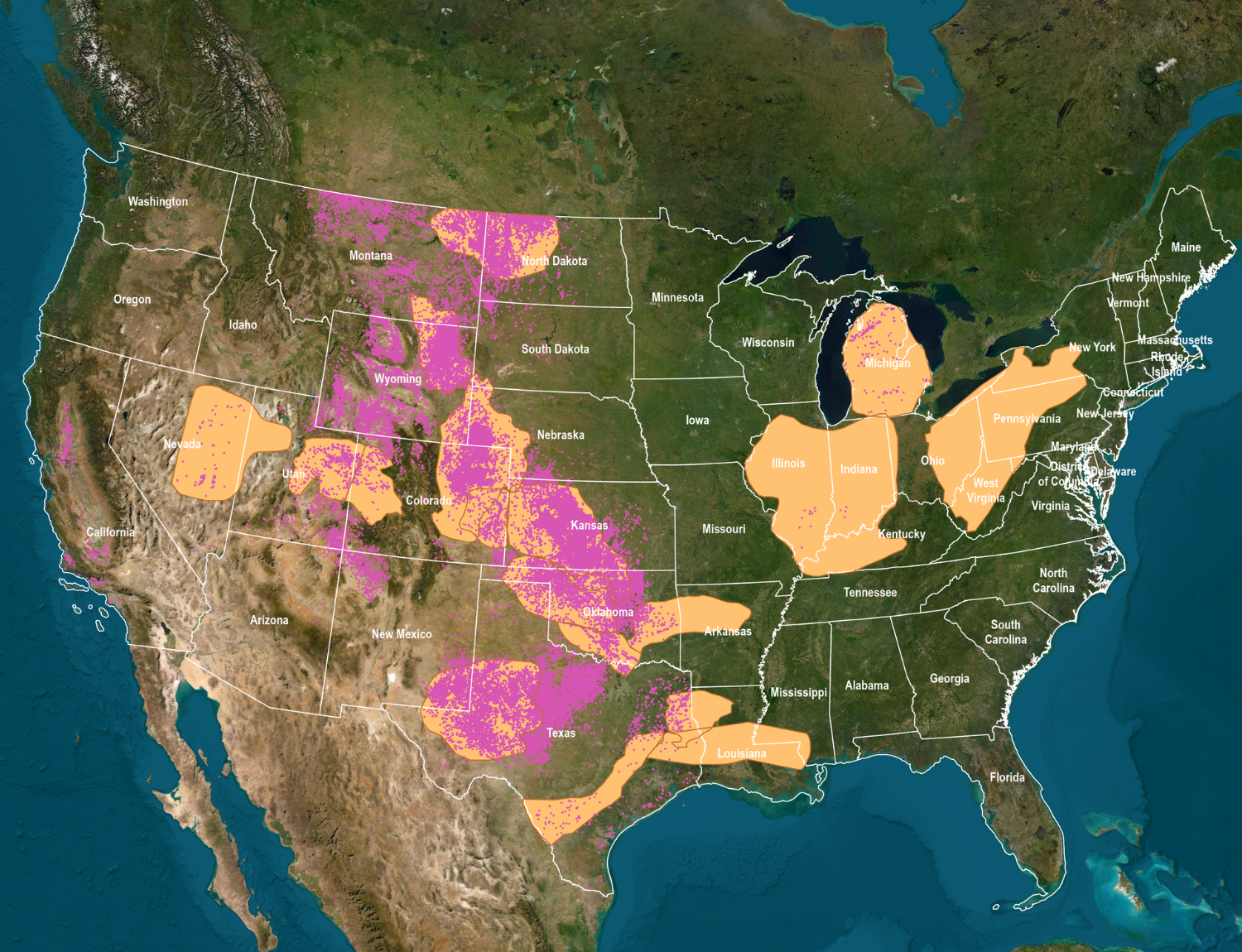 Now Offering the Largest Library of Drill Stem Tests in the U.S.
TGS and the American Institute of Formation Evaluation (AIFE) have partnered to jointly provide the largest analyzed library of commercial historical drill stem tests (DSTs) in the US alongside TGS' best-in-class log and well data library, giving customers a new perspective on Well Data value.


Vent and Flare Natural Gas Data
Compare, analyze and aggregate individual well vented and flared natural gas volumes (monthly and cumulative)

Allocated to the well level - many states report volumes at the lease level, which can have more than one active well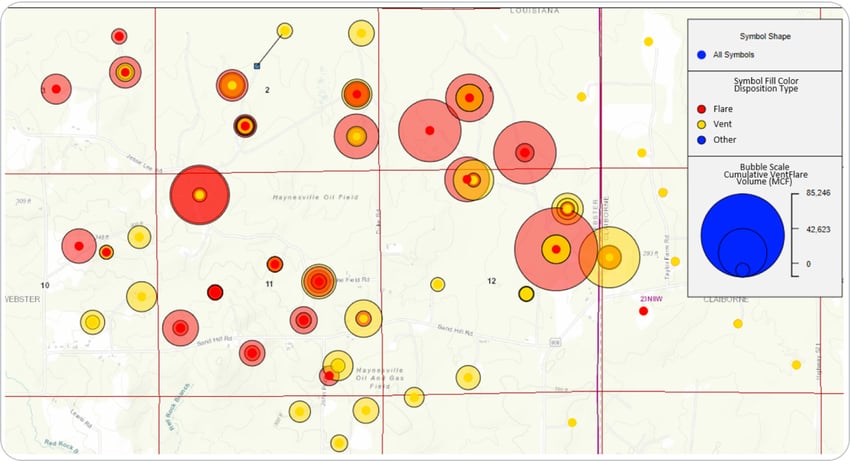 Speak to a Specialist
Interested in a product demo or trial? Let us know your needs and we'll connect you to the right person on our Well Data Products team.