Deepwater Borehole Data Atlas
An Introduction to DSDP
TGS' Geological Products and Services (GPS) team has processed borehole data from the Deep Sea Drilling Program (DSDP), the Ocean Drilling Program (ODP) and the Integrated Ocean Drilling Program (IODP) projects globally. Information that has been collected include geophysical, geological, geochemical and biostratigraphical data offering invaluable insight into some of the most remote and often deep-water frontier basins of the world.
The original compiled data exists in the public domain courtesy of the U.S. Department of Commerce, National Oceanic and Atmospheric Administration and National Environmental Satellite Data and Information Service, in cooperation with the U.S. Science Support Program, the Joint Oceanographic Institutions, Inc., and the U.S. National Science Foundation. Despite this, many oil companies are vaguely aware of the data and often find the resource frustrating not only by the formats, accessibility and presentation but also by the difficulty of integrating the information with more traditional datasets used in the petroleum industry.
TGS has completed the processing of the collected boreholes and built a database that fits into a more consistent industry standard format and the resulting individual databases contain the following key information:
Borehole name/number
Project total depth
Cored interval
Latitude
General lithology
Water depth
Age at TD
Core recovered
Longitude
Reports analysis
Where digital log data exists, the curves have been quality controlled, depth-matched, merged and corrected to produce a consistent dataset in standard LAS format.
For each borehole of interest (nominally those with rock sequences of Pliocene or older) a composite log style plot has been prepared comprising the following, where available:
All standard open hole logs (GR, Density, Resistivity, Sonic, Caliper, ect.)
A lithology column constructed from available core descriptions
Stratigraphic column taken from the paleo reports
Geochemical analysis, hydrocarbon indicators, Rock EVAL, ect.
Other relevant information taken from the published reports
The datasets are available on a Windows based application using a GIS viewer allowing the end users to view the entire area and zoom into selected regions where the boreholes exist.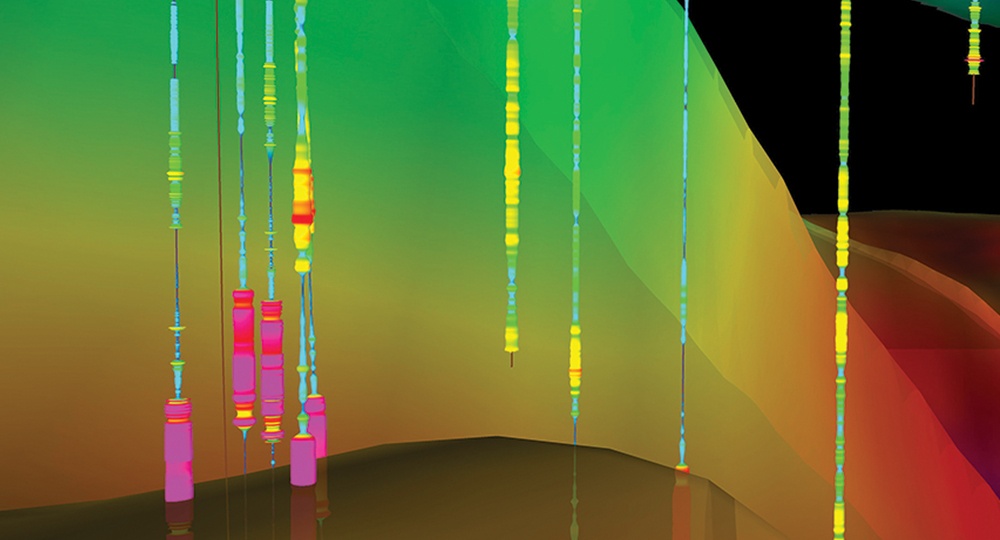 Well Data
Tap into the industry's largest geoscientific data products and services database worldwide.
Learn More