Field & Pool GIS Data
The industry's most complete field, reservoir, and producing formation geospatial data
Complete Coverage of the United States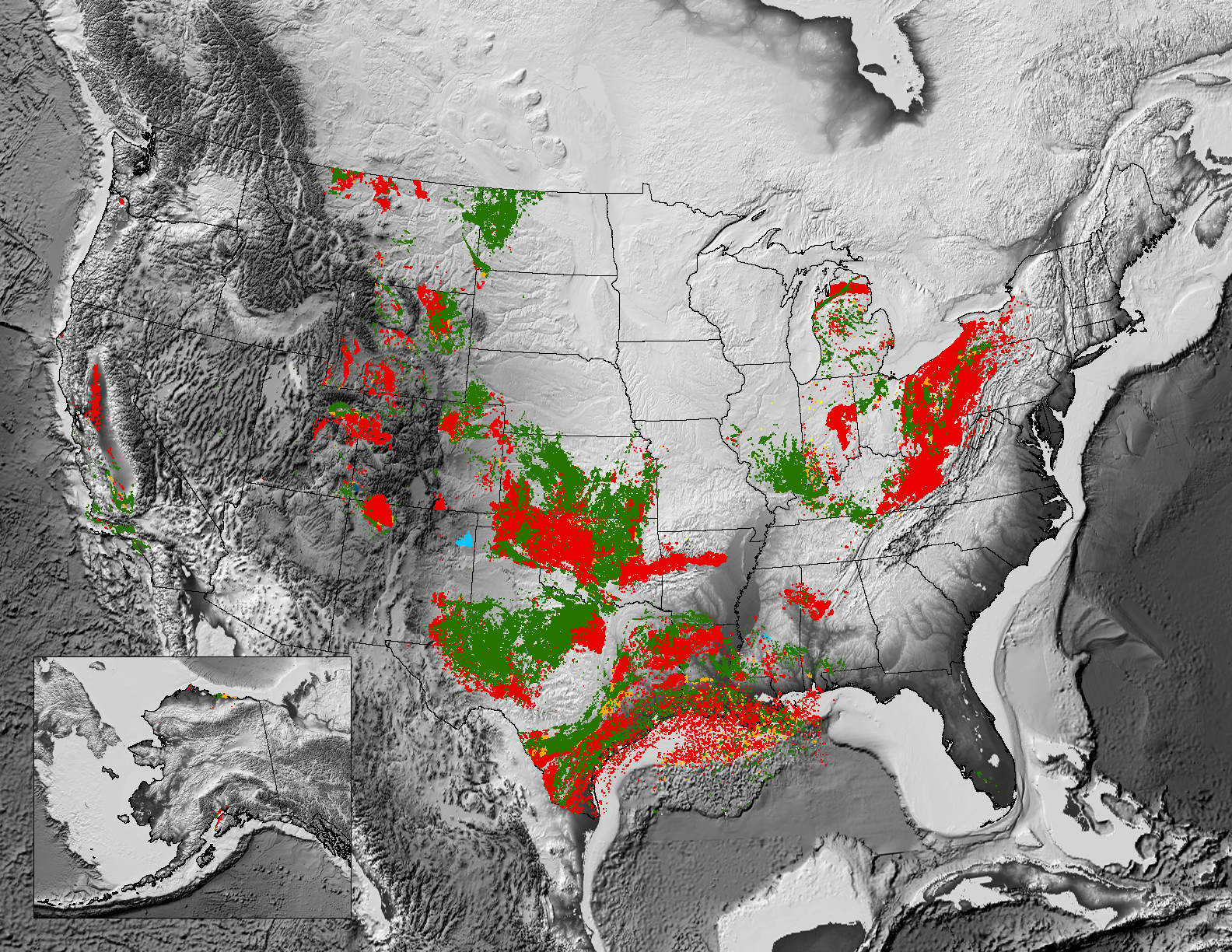 ---
Quickly visualize and compare producing trends over large areas and drive more timely exploration, production, and midstream decisions.
50k+ fields, 150k+ pools, and 8k+ producing formations in the United States, including Alaska, US Onshore, and GOM
Oil and Gas Field Polygons: Represents the geographic extent of fields, based on well locations. Includes more than 200 attributes, emphasizing production data
Oil and Gas Pool Polygons: Spatial extent of producing pools within fields. Includes more than 250 attributes
Oil and Gas Producing Formation Polygons: Based on aggregated pool polygons (AAPG Formation Code). Includes more than 70 attributes
Includes several supplemental GIS data sets such as: political boundaries, USGS Province outlines, geologic boundaries, faults, and other supporting geologic data
High Quality Polygons
Each field is outlined using TGS' proprietary smoothing algorithms and manually edited to generate high quality polygons. This process creates accurate, unabridged, and aesthetically pleasing field outlines while minimizing increases in total field size.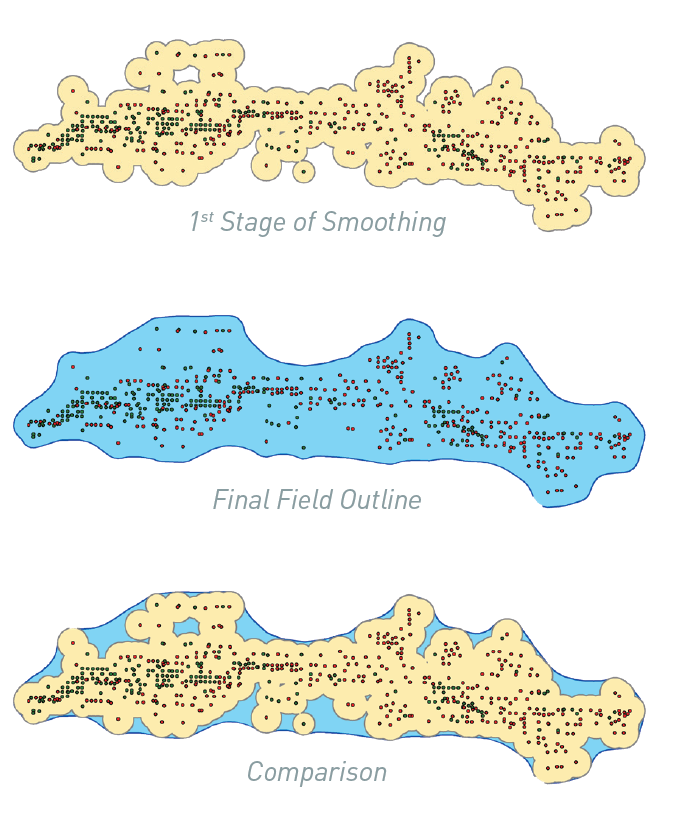 ---
Data Delivery
Delivered as MS Access database with core shapefiles and full metadata documentation.
Customers also receive 3 pre-built MXD's for the Field, Pool and Producing Formation data in most recent ESRI MXD versions.
Accessed via FTP site