Chevron continues to grow their position in the DJ Basin and extends operational efficiencies with PDC Energy Acquisition for $6.3 Billion.
Chevron has made a strong move in the Colorado DJ Basin with the acquisition of PDC Energy, one of the leading operators in the basin. In a press release on May 22, Chevron announced that these new leaseholds would add about 275,000 net acres adjacent to Chevron's existing operations. The acquisition also includes acreage in the Delaware Basin Texas. The transaction was announced for $6.3 billion, or $72 a share.

Using TGS Well Data Analytics we can see that Chevron and PDC Energy operate in similar areas of the basin1, and a side-by-side type curve comparison2 indicates that their performance per well is also comparable. According to Chevron, this consolidation of complementary assets and acreage in a low-carbon basin will extend operational efficiencies, increase total equivalent production in the basin from 150,000 BOEPD to 380,000 BOEPD3, and help them achieve their target of $1 billion capex per year.

For more information on Well Data Analytics or to schedule a demo, contact us at WDPSales@tgs.com.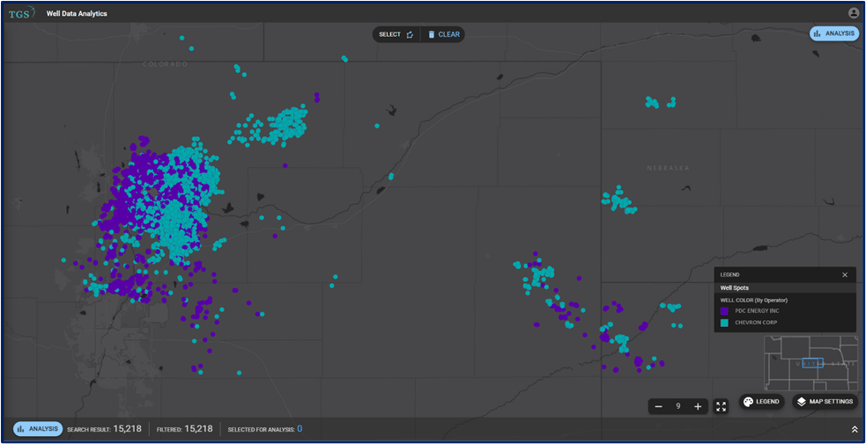 1TGS Well Data Analytics application showing the operator map for Chevron and PDC Energy DJ Basin assets.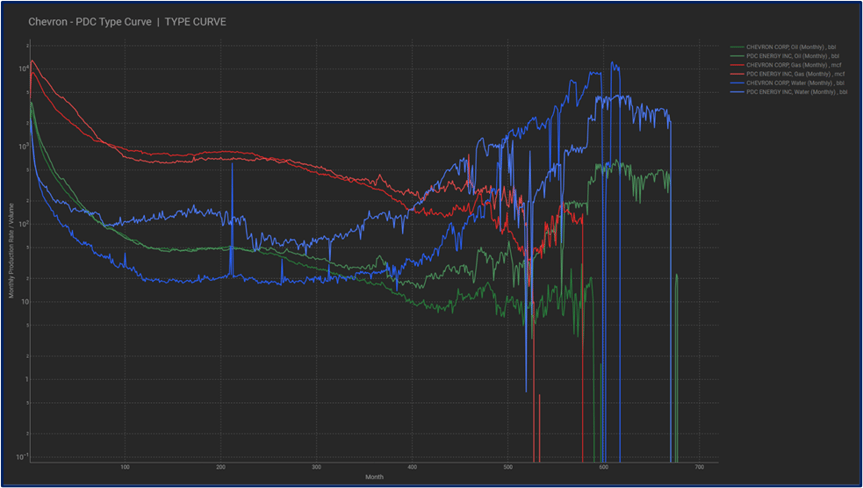 2TGS Well Data Analytics Comparison of Chevron and PDC Energy Type Curves in the DJ Basin.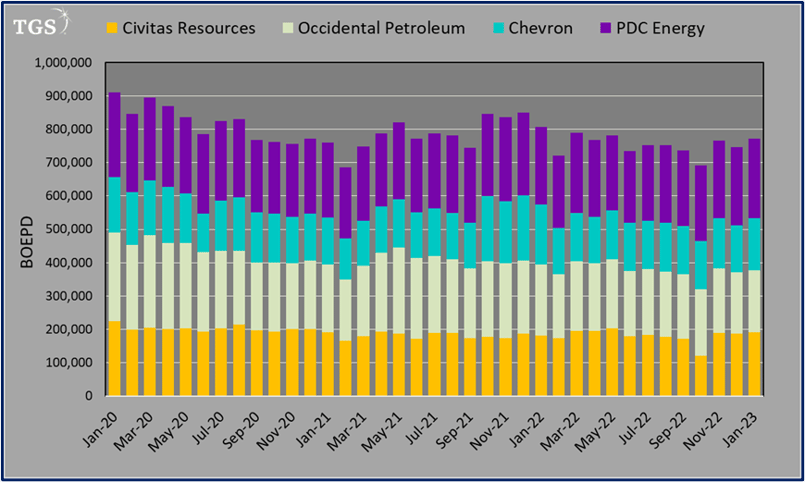 3Chevron, PDC Energy, Occidental Petroleum Civitas Resources production over time (Data provided by TGS Well Data Analytics)